Last updated 15th February 2018
Diocesan/national policies and guidance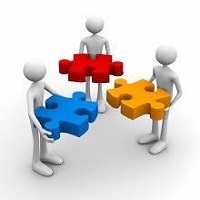 Links to both the national Church of England and Diocesan Safeguarding Policies and guidance documents are outlined below:
National church policies
The Church of England Safeguarding Policy Statements and Practice Guidance
The national Church of England safeguarding webpage
Promoting a Safer Church - The Church of England Safeguarding Policy for Children, Young People and Adults
The new national House of Bishops policy statement for Safeguarding Children and Vulnerable Adults.This document is to be supported by more detailed practice guidance, which is due to be released later in 2017
Diocese of Blackburn policies
Diocese of Blackburn Safeguarding Policy 2015
Diocese of Blackburn e-Safety and Acceptable Use Policy
Diocese of Blackburn Domestic Abuse Statement
Local Authority policies
Lancashire Social Care Policies
Other guidance documents
The Gospel, sexual abuse and the Church: A Theological resource for the local church
Published in 2016- an excellent resource for churches who wish to consider how they might discuss and develop their approach to protecting and valuing all the members of their community, including those who have suffered abuse in church settings in the past; and those who have harmed others in the past but now wish to make a new life in Christ. Safeguarding from abuse and responding well to its needs to be grounded in Christian theology and so should be part of the Church's regular ministry of preaching and teaching. Good safeguarding is integral to the mission of the Church.)
What to do when an offender wants to worship at your church
Guidance on how to respond if you become aware of an offender (or someone else who poses a risk) who is worshipping or wants to worship in your church
Central Council of Church Bell Ringers
General statement of Safeguarding Children in Towers
Safeguarding of children in church towers (2016)
The National Church summary of requirements for Bell Ringers
Managing safeguarding concerns - responding and reporting (2015)
Guidance on managing safeguarding concerns, how to respond and report them, even if you are not 'officially' responsible for safeguarding in your parish
Good practice in safeguarding (2015)
This guidance is intended to inform parishes about some of the elements that contribute to ensuring a safer culture is developed and reflects the good practice that should be seen
Safeguarding confidentiality and information sharing (2015)
One of the key principles embedding best practice in relation to safeguarding is ensuring that information relating to concerns is shared with/or between relevant bodies in order to potentially protect children, young people and adults at risk. This article gives related guidance
Activities and environments always carry a risk this guidance seeks to provide a way to assess and minimise these.
Guidance on staffing levels/ratios (2015)
Guidance for those working with groups of children and young people, as to the recommended number of supervising adults needed, and good practice when working with groups
Guidance for undertaking activities in your own home (2015)
Safeguarding guidance for those undertaking parish activities in a home environment, or working with individuals or groups of vulnerable people.
Guidance for those working with children, young people or vulnerable adults on First Aid.
Off-Site visits sleepovers and transporting vulnerable groups (2015)
Safeguarding guidance for parishes undertaking off-site visits, sleepovers in church, or transporting vulnerable groups.
Guidance on unaccompanied and uncollected children (2015)
Guidance for parishes on what to do if a child attends parish activities unaccompanied, or has not been collected at the end of a session.
---