Last updated 25th August 2023
Generosity Gift and Grace Course Materials
Vision 2026 commits us to working towards being Healthy Churches Transforming Communities by ...
Making disciples for Jesus Christ
Being Witnesses to Jesus Christ
Growing Leaders for Jesus Christ
Inspiring Children and Young People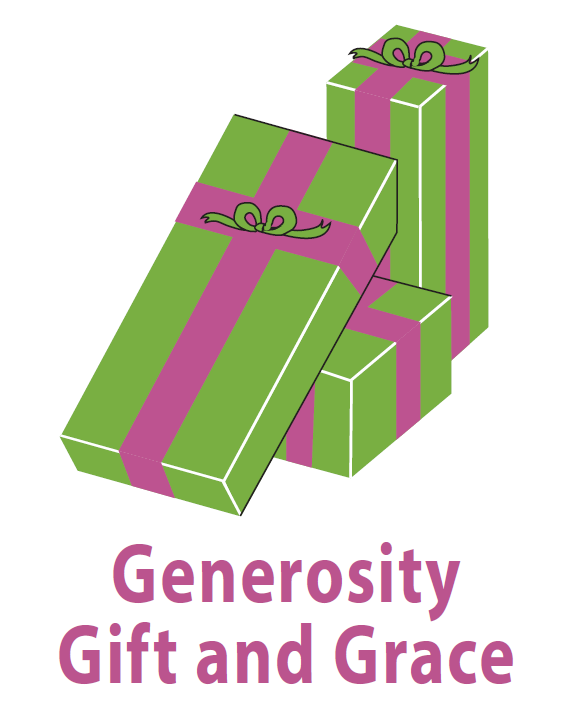 The Generosity Gift and Grace Course is designed us to help with the Making Disciples strand of the vision, encouraging us to grow as disciples by thinking about giving generously of our time, talents and money to the cause of Christ.
The Generosity Gift and Grace Course contains five sessions, each considering a different aspect of generosity to help local churches and their members think together about what it means to ne generous. It aims to be practical and enjoyable whilst encouraging us to think more deeply about how we respond to the generosity, gift and grace of God by focussing on:
God's character and God's generosity to humanity.
Being generous people who offer out time and talents to God.
Generous giving – looking at money and how we use it.
Generosity towards others as our faith shapes the way we live.
Church as a 'Generous Family' where we support and care for one another.
Generosity Gift and Grace is a down-to-earth course helping church members think together about how we can respond to the generosity gift and grace of God. Copies should have been distributed to all parishes, but you will find links to the following materials below.
Start here
Materials for course leaders
Materials for course participants
Films for each session
You can also find the films if you open YouTube on your computer, tablet, smartphone or Smart TV and search for 'Generosity Gift and Grace'.
If you require further copies of the DVD please email Stephanie Rankin
There is also a version adapted for use within services available from this page here, and the full course for use with small groups is below.
---
Start Here
---
Materials for course leaders
---
Materials for course participants
---
Materials - videos
The Vision 2026 Study Course films are available to download from the Diocesan You Tube Channel and there are links below
Session 1 – Generous God
Session 2 – Generous People – Serving God with our time and talents
Session 3 – Generous Giving – Serving God through our use of money
Session 4 – Generosity towards others – Letting our faith shape our lives
Session 5 – The big picture – Sharing and supporting
---