Last updated 8th April 2019
Grants and funding
Church Funding News for 2018
This may be helpful when looking to expand the use of your church:
A new, updated and extended version of 'Crossing the Threshold: a step-by-step guide to developing your place of worship for wider community use and managing a successful building project' toolkit can be freely downloaded here.
Heritage Fund:
Coming soon:
A new funding initiative for places of worship
This summer we'll be launching Places of Worship: Inspiring Ideas (funding innovation and enterprise for sustainability).
Please use this link to find out more.
The Home Office has opened a further round of grants for security measures at places of worship. Places of worship can submit bids for projects costing up to £70,000 for protective security measures and will be required to contribute at least 20 percent of the total cost of the project. The Home Office will award funding on a discretionary basis up to a maximum of £56,000 per place of worship.
Funding will not be available for improvements, lead theft, security upgrades or measures to tackle anti-social behaviour or other criminality unconnected with hate crime. For more information see here.
The Government is now inviting bids for a new £1 million Coastal Revival Fund round, which is for grant funding to be spent in 2018 to 2019. More information on this can be accessed via the Government website
Bids of up to £50,000 per project, are to be submitted by 23:59 hours on Thursday 5 July 2018.
The fund will support projects to help revive heritage assets that are important to local communities but have not yet reached their full economic potential or are facing neglect.
A guide for churches interested in applying for this Coastal Revival Fund is available as a PDF here
Government Coastal Revival Fund guidance
Places of worship to stay protected with £1 million Home Office fund
Grants
Please follow the links for details of eligibility and the application process.
National Churches Trust - Grant Programme 2018
Find out more about the Repair Grants Programme.
More opportunities for churches to apply for grants. Launch of a £5million Anniversary Fund - please see attached Weston Anniversary Fund.
Foundation Grants are available to churches of all Christian denominations around the United Kingdom towards work that addresses urgent maintenance, as identified as a priority in a recent Quinquennial Inspection Report or survey. The works should be stand-alone projects costing between £1,000 and £10,000 excluding VAT. Grants range from £500 to £3,000. The next deadline is 12 May 2019 for a decision in July.
In order to apply, applicants should have 2 quotes for the work, 50% of funding in place, as well as permissions (e.g. List B consent, Faculty, Trustee approval or equivalent thereof), and be able to evidence the urgency for the work. Projects should be led, overseen and supervised by a suitably qualified architect or surveyor, with conservation accreditation if the building is listed. We cannot fund work retrospectively though work may commence after an application has been submitted to us.
To date our grants have been used to fund small scale roof repairs, repointing, drainage, guttering etc. The grants can also be used to fund small investigate works and surveys.
Applications should be made online via the relevant grant programme page here. Please be sure to read the guidance note before applying.
Please contact grants@nationalchurchstrust.org or call 020 7227 1933 to speak to the grants team if you have any questions regarding grant programmes.
A reminder too, in case of interest, of our other grant programmes (see also the attached leaflet and our website here) and ongoing initiatives.
Gateway Grants are awards of £3,000 to £10,000 to support churches to develop high quality, well researched, sustainable projects through the diagnosis of issues affecting the church, by testing the viability of proposed solutions, and through developing plans up to RIBA stage 1, in advance of applying to a major church heritage funder. For the guidance notes (including the full eligibility criteria, scoring and grant conditions) and online application form, please visit www.nationalchurchestrust.org/gatewaygrants. Next deadline 9 May 2019 for a decision in July.
Cornerstone Grants are awards of £10,000 to £50,000 towards urgent and essential structural repairs, with an estimated cost of at least £100,000 (including VAT and fees) and/or the introduction of kitchens and toilets costing at least £30,000. For the guidance notes (including the full eligibility criteria, scoring and grant conditions) and online application form, please visit www.nationalchurchestrust.org/cornerstonegrants. Next deadline 1 July 2019 for a decision in November.
ExploreChurches www.explorechurches.org Churches, chapels and meeting houses are literally 'treasure houses' of heritage, history and community. Through ExploreChurches the National Churches Trust aims to develop a high quality resource for visitors and churches alike. The potential for churches to attract visitors and for visits to be enjoyable and worthwhile is huge. The UK has a wonderful national collection of churches, chapels and meeting houses peppered across the countryside and nestling in our towns. Perhaps this is why visiting churches (both old and new) is one of the most popular pastimes in the country, and such sites also attract foreign visitors. We would like to include all churches, chapels and meeting houses that are open for visitors (even if this is only during specific hours or on certain days). All you need to do is complete our online form: https://www.explorechurches.org/add-your-church
There are a number of sources of grants for work on parish buildings.
for additional infor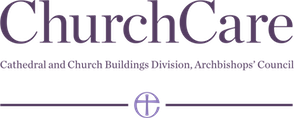 mation, please visit the ChurchCare website.
---