Last updated 13th July 2018
Grants and funding
Church Funding News for 2018
This may be helpful when looking to expand the use of your church:
A new, updated and extended version of 'Crossing the Threshold: a step-by-step guide to developing your place of worship for wider community use and managing a successful building project' toolkit can be freely downloaded here.
Heritage Fund:
Coming soon:
A new funding initiative for places of worship
This summer we'll be launching Places of Worship: Inspiring Ideas (funding innovation and enterprise for sustainability).
Please use this link to find out more.
The Home Office has opened a further round of grants for security measures at places of worship. Places of worship can submit bids for projects costing up to £70,000 for protective security measures and will be required to contribute at least 20 percent of the total cost of the project. The Home Office will award funding on a discretionary basis up to a maximum of £56,000 per place of worship.
Funding will not be available for improvements, lead theft, security upgrades or measures to tackle anti-social behaviour or other criminality unconnected with hate crime. For more information see here.
The Government is now inviting bids for a new £1 million Coastal Revival Fund round, which is for grant funding to be spent in 2018 to 2019. More information on this can be accessed via the Government website
Bids of up to £50,000 per project, are to be submitted by 23:59 hours on Thursday 5 July 2018.
The fund will support projects to help revive heritage assets that are important to local communities but have not yet reached their full economic potential or are facing neglect.
A guide for churches interested in applying for this Coastal Revival Fund is available as a PDF here
Government Coastal Revival Fund guidance
Places of worship to stay protected with £1 million Home Office fund
Grants
Please follow the links for details of eligibility and the application process.
National Churches Trust - Grant Programme 2018
Find out more about the Repair Grants Programme.
More opportunities for churches to apply for grants. Launch of a £5million Anniversary Fund - please see attached Weston Anniversary Fund.
There are a number of sources of grants for work on parish buildings.
for additional infor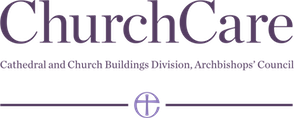 mation, please visit the ChurchCare website.
---