Last updated 9th August 2017
Communications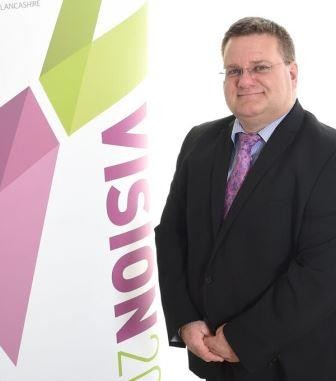 I'm Ronnie Semley, the Diocesan Communications Manager. I have worked in the media and communications industry for 30 years.
My current role encompasses all the major communications needs of the Diocesan Bishop as well as communications support and advice for the other senior clergy and the senior staff. I am a member of the Bishop's Leadership Team.
My strategic communications work includes coordination of...
proactive media relations; media and reputation management
internal communications
online communications, including social media channels
support for large-scale Diocesan-wide events, for example Crossroads Mission in September 2016
editing and production of The See, the monthly Diocesan magazine
production of other key publications such as the annual Parish Share booklet
brand management – for the Diocesan logo and the Vision 2026 branding
communications advice and training
I provide principally reactive communications support for the Diocesan Board of Education; Cidari Multi-Academy Trust and Blackburn Cathedral as and when required.
If you think you have a story of regional or possibly even national interest I will be happy to discuss it with you and, if it is suitable for a wider audience, I will work directly with you on the publicity.
In addition, in the unlikely event you should have a crisis of any kind in your church which could spark the attention of regional or national media, then I will be on hand to support.
I am also available to offer general advice on any aspect of communications – just drop me an email or give me a call. I'm also on Linkedin if you who want to connect with me.
Contact
Ronnie Semley, Diocesan Communications Manager
E: ronnie.semley@blackburn.anglican.org or communicate@blackburn.anglican.org
T: 01254 503416
---