Last updated 6th January 2020
Blackburn Prayers, including daily email
Blackburn Prayers, available in a number of formats, is used by many parishes and individuals as a daily prayer resource to support their intercessions.
It is available as a monthly and/or daily emailable version - and example of how the daily email version will appear in your inbox is included on this page.
You can also order a paper copy if you prefer (more details below). Each day there is a different set of prayers for people, places and events who are local, national and international:
The Anglican Communion
Our link Dioceses
Our parishes and their leaders
Vision 2026
Diocesan meetings and special events
A daily Bishop's Bible Challenge Bible verse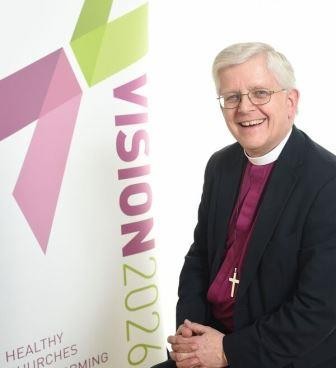 Please click here for a short article by Bishop Julian explaining more about the Bible Challenge prayer verses.
You can download Blackburn Prayers from the links below - the current month and the previous month is always available via this page.
December 2019
November 2019
October 2019
Blackburn Prayers is also available as a daily email - an example is pictured.
To subscribe, please click the link here and receive the prayer topics for the day direct to your inbox each morning.
Alternatively if you prefer a paper copy, you can request the list to be sent to you before the start of the month by emailing karen.ashcroft@blackburn.anglican.org
The Diocesan Vision Prayer:
Heavenly Father, we embrace Your call for us to make disciples, to be witnesses and to grow leaders. Give us the eyes to see Your vision, ears to hear the prompting of Your Spirit and courage to follow in the footsteps of your Son, our Lord and Saviour Jesus Christ. AMEN
---