Last updated 17th November 2023
Quinquennial Inspections and Inspecting Architects and Surveyors
It is a legal requirement under the Care of Churches Measure 2018 that all church buildings are inspected every five years by an architect or chartered building surveyor. This is known as the Quinquennial Inspection. In Blackburn Diocese, a PCC appoint its own inspector and pays the cost of the inspection.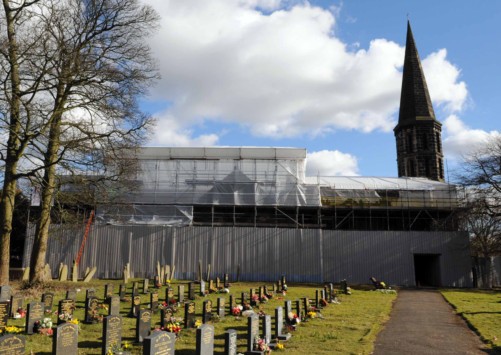 The quinquennial report is one of the key documents which assists the Parochial Church Council (PCC) in the care and repair of a church building, for which it is legally responsible. It gives a snapshot of the repair needs of the building, and lists the repairs required according to their priority.
Once the survey has been conducted by your architect, the report should be submitted electronically by them to the Diocesan Advisory Committee (DAC). The DAC will advise the PCC as to whether the report is sufficient, at which point the architect's invoice should be paid.
All quinquennial inspectors are required to abide by the terms of the Blackburn Diocesan Scheme and the Quinquennial Inspection guidance issued by the Church Buildings Council.
---
Appointing a New Architect
The legislation which governs the appointment of Inspecting Architects and Surveyors changed in 2020. Dioceses are no longer allowed to hold approved lists of architects and surveyors. Instead a list of all architects and surveyors who work in churches in the Blackburn Diocese is available on request from Jen Read, Senior Church Buildings Officer: jen.read@blackburn.anglican.org or 07899 348952.
PCCs are free to appoint an architect or surveyor outside the list but before appointing, the advice of the DAC must be sought to ensure that any architect or suveyor has the relevent qualifications for the listing of the church.
Additional information can be found on the Churchcare website.
Further advice on choosing a new Inspecting Architect or Surveyor can be found here.
---
Biennial Architect and Surveyor's Conference
The Blackburn Diocesan Biennial Architects and Surveyors Day Conference takes place every two years. It provides advice, training and networking opportunties for inspecting architects and surveyors, within the historic setting of Whalley Abbey.
See here for details of past conferences.
---