Last updated 9th August 2017
Blackburn Cathedral
Blackburn Cathedral is one of England's newest Cathedrals, yet it is one of the country's oldest places of Christian worship.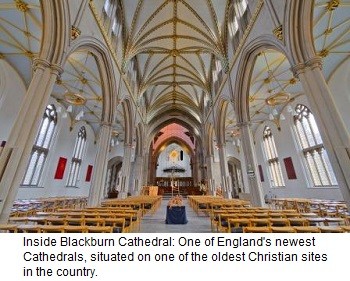 For many centuries, there has been a church on the site of the current cathedral. The Parish Church of Blackburn dedicated to St. Mary the Virgin became the Anglican Cathedral for the Diocese of Blackburn (The Church of England in Lancashire) in 1926. A fuller history of the cathedral can be found on the cathedral's website.
The cathedral continues as a place of prayer and worship (especially as a centre of choral excellence), and shares in the Diocesan Vision 2026: Healthy Churches Transforming Communities. The Dean is an active member of the Bishop's Leadership Team and Bishop's Council and Board of Finance Directors.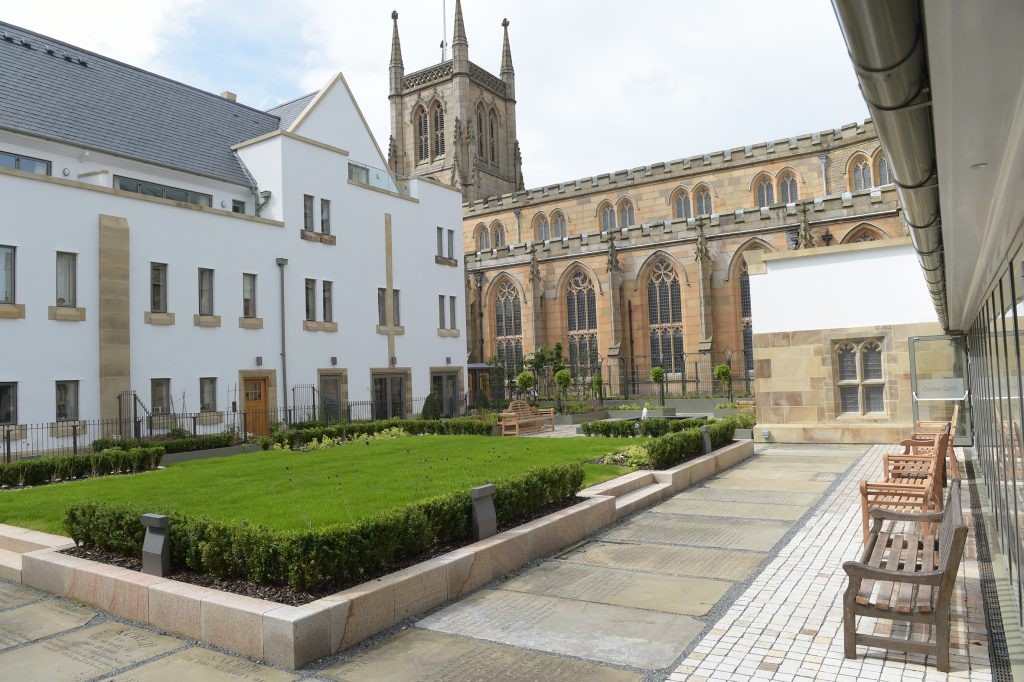 Cathedral Court is the spectacular new extension to the building which was opened by the Archbishop of York in summer 2016 and plays host to offices for Cathedral staff and tenants and also has rooms available for hire.
Click on the links below for information about:
---