Last updated 22nd April 2022
Leading Your Church in to Growth (LYCiG)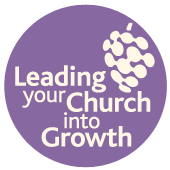 As part of Vision 2026 we encourage churches in the diocese to be involved with the Leading Your Church into Growth course.
This highly popular course is specifically designed for clergy and lay leaders from across different traditions and denominations who are looking for help and encouragement in leading their churches into growth.
Being witnesses as we move out of lockdown (June 2020)
The LYCIG Team have produced a very helpful 7 step guide here for churches considering how they can continue to be witnesses as we move out of lockdown into a 'new normal'.
The steps are:
Develop your contacts list
Build stepping stones for tose on your contact list
Be visible and available when you re-open buildings
Start planning for welcome parties
Continue to stream some contact when you are back in buildings
Open your church for private prayer
Make one of your first Sundays where public worship is allowed in our church buildings an evangelistic service.
Residential Courses
Leading your Church into Growth courses take the form of an open seminar with interactive talks, practical exercises, workshops and time and space for personal reflection.
The course sessions include:
Leadership and Vision
Our Focus - committing ourselves to growth
Our Plan - Developing a strategy for growth
Our Culture - Developing a community of invitation, welcome and hospitality
Managing Change and Mission Action Planning
Our Calling - Sharing our story and helping people meet Jesus
Our Journey - Growing deeper as disciples of Jesus
Our Heart - Developing worship that helps the Church to Grow
Vision, fixing priorities and reviewing progress
There is a range of workshops during the conference through which members of the team bring their personal experience and expertise of encouraging church growth in different contexts, churchmanship and settings. Some examples would be: Catholic evangelism, Multi parish benefices, rural and small churches, evangelism to specific people groups and Fresh Expressions.
LyCiG local is the ideal 'next step' for church leaders who want to get church growth principles and practice into the bloodstream of their own church communities. The resource is a perfect follow-on programme for those who have been on a LyCiG residential course. LyCiG local is designed for use in small groups and the DVD based interactive sessions will stimulate, teach, equip and motivate church members of all ages to play their part in leading their church into growth.
There are nine main sessions, three for leaders, six for church members. The whole course comes to a joyful completion with a celebration event. So, ten gatherings in all.
LyCiG local aims to help churches
Learn key biblical teachings on growth
Discuss, question and apply these teachings to their own situations
Become inspired and motivated
Make decisions, implement plans and develop new ways of working
Resolve to stick with these plans, reviewing and adapting them as they go along.
---