Last updated 16th February 2023
'Lighting the Beacons'; Bishop Jill's book is great resource for parishes
Introduction
One of the priorities Bishop Philip identified in his address at the Cathedral recently, when he was announced as Bishop of Blackburn-designate, was the need to go on growing joyful Christian communities to serve and proclaim in every part of Lancashire as part of our work for Vision 2026.
In a recent letter to parishes Bishop Jill and Bishop Philip highlighted a new resource for the Diocese and a launch event to help us to do just that ...
'Lighting the Beacons' is a book Bishop Jill wrote during her study leave in early 2022. It will be published late February 2023 by SPCK and was launched late January at an event at Lancaster Priory.
At the launch Bishop Philip and Bishop Jill discussed the new book during a Q and A session. Read more about the launch in this news story.
---
Order the book
Order a copy of Lighting the Beacons via the SPCK website here; or on Amazon here.
---
Bishops Jill and Philip talk 'Lighting the Beacons'
Here's a taster of the questions and answers from the Priory launch event ...
+Philip: "Why beacons?
+Jill: "Beacons captured my imagination at an early age by a heady adventure story! My Mum explained that Rivington Pike, near our home in Bolton, was the site of a beacon which signalled the arrival of the Spanish Armada in the English Channel.
"I love the way that God's Spirit inhabits our imaginings, so this image of chains of light has resonated with me over the last ten years, ever since I started praying in earnest for the renewal of faith across the North West.
"In fact the more I prayed, the more I was drawn into a sense agony in God's heart, the whisper of the Spirit signalling: "We miss you, please come home". Many others have had a similar vision.
"I am intrigued that the #ThyKingdomCome ten days of prayer leads up to Beacon events at Pentecost and uses the imagery of lights being lit across the world. Beacons are a beautiful image for men, women and children on fire with the Spirit of God, shining his light into all their spheres of influence.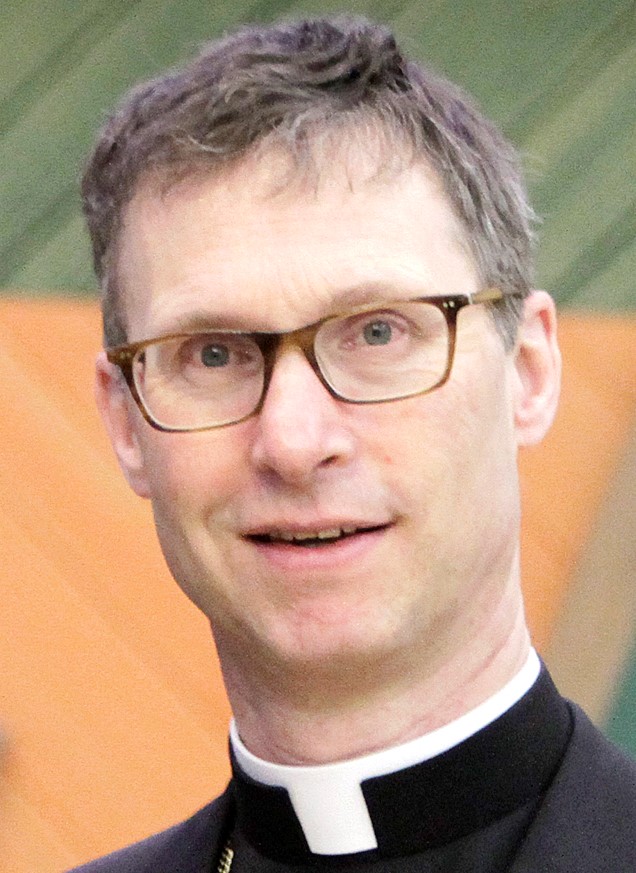 +Philip: What do you hope this book will be for your readers?
+Jill: "Quite simply – I hope it will light beacons, to fire faith in hearts, whether readers are new to faith, disappointed or bruised by faith, or aspiring to be a giant of faith.
"My older son dared me to write it so that it could be read by the Dads at rugby. A couple of the school mums read it, and one said: "This has made me want to read the Bible more".
+Philip: How might Parishes use 'Lighting the Beacons?'
+Jill: "I hope that the book can be used in mid-week groups, book groups in homes or pubs. It's written in twelve easy-read chapters, each with questions at the end to get the conversation started.
"If you start reading at the beginning of March, you will finish at Pentecost!
Watch a full video of the Q and A session at Lancaster Priory.
---
'Lighting the Beacons': Reaction and reviews
'A high energy fix of joy'
Philip North, Bishop of Burnley
'This book is a beacon, it gives us hope, it shines a light, it is a warning and it is a comfort.'
Professor Dame Sue Black, Baroness Black of Strome
'Simple language. Clear purpose, to inspire faith'
Paul Swarbrick, Roman Catholic Bishop of Lancaster
'The imagery in this book is breathtaking'
Claire Musters; (The Book Club on the Woman Alive website.) Read more.
'I love the way that everything (Bishop Jill) does seems to focus outwards on those beyond the walls of the church, and upwards towards the Lord in prayer.'
Pete Greig, Founder, 24-7 Prayer International
'I am especially grateful to Bishop Jill for her inspirational insights in promoting ordination for those trapped underground by racism, intellectualism or elitism.'
Nicky Gumbel, Alpha International
'A beautiful book with engaging stories to warm the soul of those on the edge of faith and those for whom faith is an old, but mysterious friend.'
Rev Kate Bottley, Radio 2 Presenter
---

Media coverage
Bishop Jill was interviewed on BBC Radio Lancashire's afternoon show on January 26 by Nishma Hindocha. You can listen to the full interview via this page of the BBC website (from 1h 11m in approx). The interview will be replayed during Joe Wilson's show on January 29 between 6am and 10am.
Ronnie Semley, January 2023
---