Last updated 5th May 2020
Accrington
Accrington Deanery covers the Hyndburn local authority.
A welcome from Rev Ian Enticott, Area Dean of Accrington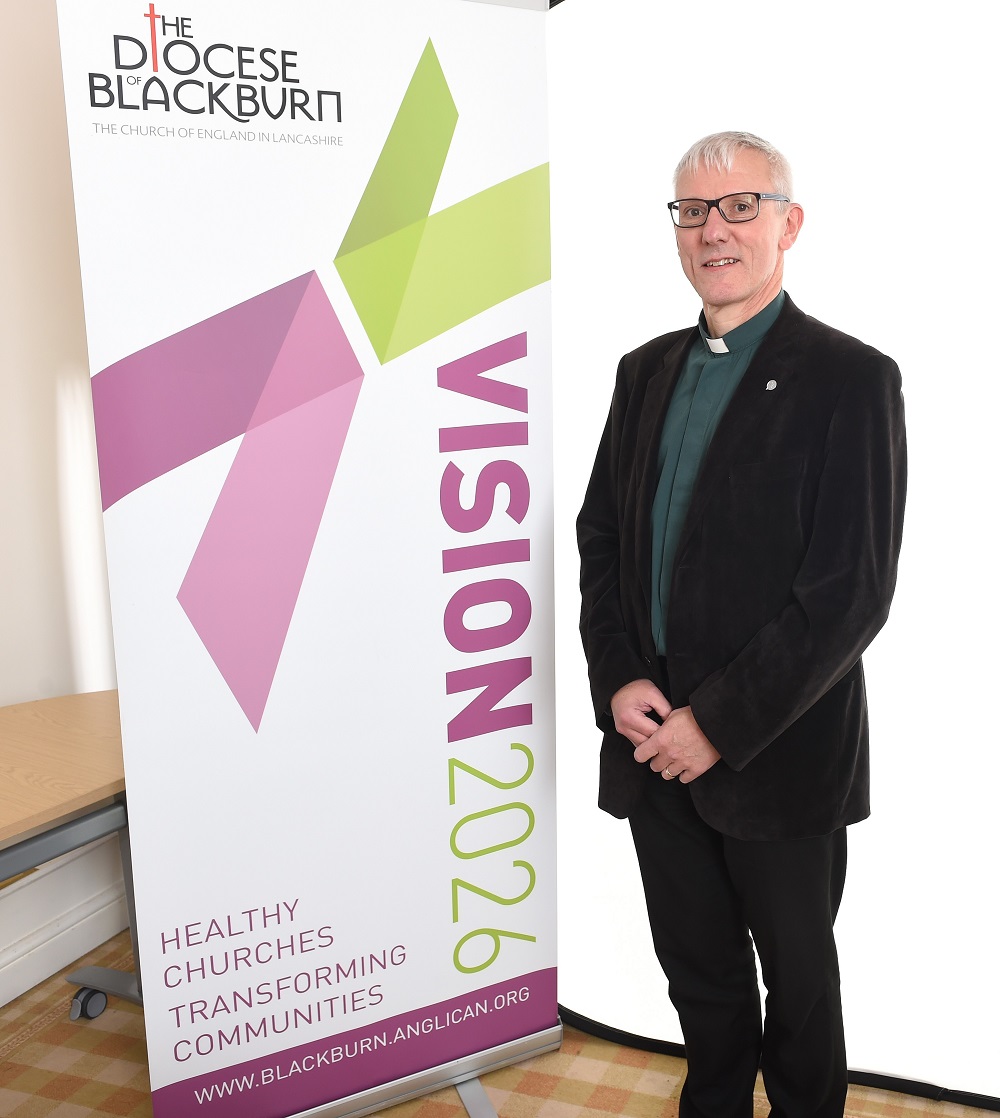 Welcome to the Accrington Deanery page on the website for Blackburn Diocese, The Church of England in Lancashire.
There are nine benefices in the Deanery, representing 13 parishes with 11 Voluntary Aided, and two Voluntary Controlled Church of England Primary Schools, and one Church of England High School. We are in the south and east of the Diocese straddling parts of Hyndburn and Rossendale Borough Councils. The M65 and Leeds-Liverpool canal run across the Deanery. You are never far from the hills in Accrington.
There are a wide variety of worship services from traditional high church to evangelical in the Deanery and a number of family-friendly Messy Church services. I can assure you of a warm welcome in any of our churches. Do enjoy browsing, explore the rest of the the Diocesan website and feel free to contact any of our clergy for further information.
Rev Ian Enticott
Rev Ian Enticott has been in Christian ministry for over 40 years, with 17 years in ordained ministry, and he is Vicar of the united benefice of Accrington St James and St Paul
Married to Fiona for 31 years, they have together been mission partners in Tanzania, East Africa and raised 4 children. They have an interest in encouraging faith development in families, and working with children and young people.
Map of Accrington Deanery showing all of the parish boundaries on an Ordnance Survey background.
Key contacts
Area Dean: Revd Ian Enticott ian.p.enticott@gmail.com
Lay Chair: Denise Taylor
Deanery Synod Secretary: Wendy Papworth
Treasurer: Gwen Greenwood
Deanery Synod dates
Thursday 13 February 2020: Haslingden St Peters at 7.30pm - Speaker: David Barlow, Board of Finance Chair
Thursday 9 June 2020: Clayton-le-Moors All Saints at 7.30pm - Speaker: Ben Green, Diocesan Youth Advisor
Thursday 15 October 2020: Accrington Trinity Church at 7.30pm
Parish information
Parish map shows the parish boundary
Parish spotlight brings together a range of information about parishes, both in terms of congregations, but also the wider community living in the area. Although this information dates from 2012 it is still a very useful tool, especially when creating a parish profile.
Parish dashboard provides information about attendance and occassional offices over a ten year period.
Parish website, Facebook link or 'A Church Near You' (ACNY) posting
---