Last updated 9th August 2017
Cidari Multi-Academy Trust
Cidari Mu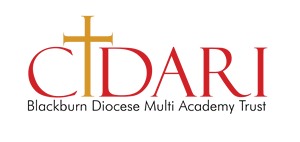 lti Academy Trust (education) was established in November 2013. Open to both converter and sponsored academies, Cidari includes a mix of Voluntary Aided and Voluntary Controlled primary and secondary schools.
Cidari's aims are to ensure:
High academic standards and improve school performance
Raised community aspirations
An inclusive and welcoming environment for those of all faiths or of none
An open Christian ethos within whose values all can achieve their full potential
Inspirational teaching
A self-sustaining, learning community that shares best practice
A love of learning in all members of the Cidari family
Governance
Under the umbrella of the Diocese of Blackburn, Cidari Education Ltd is governed through a Chair appointed by the Bishop of Blackburn and his senior Diocesan colleagues, a Board of Directors and Chief Executive.
---