Last updated 19th April 2022
Health and Safety
Places of worship are not exempt from health and safety legislation and the topic can be a confusing matter for a church. There are so many aspects to consider – pathways, working at heights, electrical wiring, safeguarding – and even if you're familiar with the legislation, regulatory changes are commonplace.
Some essential advice from Environmental Health Officers who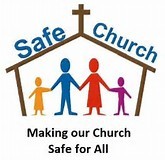 enforce health and safety legislation in the law:
Carry out regular risk assessments of each activity and part of the church.
Write a health and safety policy - it's your responsibility to show you have adequate arrangements in place. Templates for haelth and safet policies and risk assessments can be found on the Ecclesiastical Insurance website here.
Record all incidents - under the 1995 Reporting of Injuries, Diseases and Dangerous Occurrences Regulations, you must complete the statutory accident book and report incidents to the Local Environmental Health Department. Write everything down - including statements from witnesses, where possible.
Appoint a health and safety sub-committee, including a member with specific responsibility for health and safety, who will ensure that risk assessments and procedures are followed. Make health and safety a regular agenda item at your PCC meetings.
For further information please see a guidance note produced by Ecclesiastical Insurance. Useful document templates can be downloaded from the Ecclesiastical Insurance website.
---
Fire Safety
By law, all PCCs must produce a Fire Safety Policy and Risk Assessment for the church
Information on producing a Fire Safety Policy and Risk Assessment for churches, which includes helpful templates, can be found at the Ecclesiastical Insurance website here.
Parish Buying has partnered with Safelincs to produce some helpful video guidance for churches who wish to carry out their own fire safety risk assessments. Click here and then scroll down to near the end of the page to find the relevent videos.
---