Last updated 19th June 2017
In rural contexts

Journey to Faith is a unique training programme on rural evangelism produced by The Arthur Rank Centre that helps members of rural congregations share their faith with others and can be run by any church or group of churches over two half-days.
Evangelism is part of the local church's ongoing life but many rural churches struggle with it. A lack of understanding or experience, fear or confusion over roles, and small congregation sizes are all factors that can contribute to this struggle. Journey to Faith is a simple training programme designed to equip local rural congregations. The programme can be run by any local church or group of churches over two half-days. No outside help is required and all the necessary materials are free to download below.
Journey to Faith resources
---
Implementing the recommendations in Released for Mission: growing the rural church "absolutely essential" for continuing mission in the countryside
The Arthur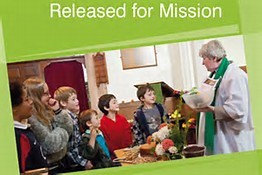 Rank Centre strongly supports the research report Released for Mission published by the Church of England in 2015.
"It is absolutely essential that the Church of England implements the recommendations in Released for Mission," said Arthur Rank Centre CEO Jerry Marshall. "The next decade is a make or break time for continuing rural ministry. Thankfully some rural dioceses are already moving in the right direction."
The report points to the importance of the rural church (two-thirds of parishes) and to many areas of success, particularly around fresh expressions and Messy Church. A statistical analysis indicates that there is no clear link between growth and the number of parishes in a multi-church group; but lay leadership and an intentional focus on mission are crucial.
Priorities identified by the report include themes that align with Vision 2026:
Building a culture of discipleship
Envisioning, enabling and equipping the ministry of lay people
Effective training for lay and clergy for the complexity of leading multiple churches
Simplification of governance and legal structures
Facilitating creative ecumenical partnerships.
---