Last updated 9th June 2023
Diocesan Harvest Appeal 2022
"And do not forget to do good and to share with others, for with such sacrifices God is pleased." Hebrews 13:16
---
Blackburn Diocese Harvest Appeal for 2022
This year, we are asking our Diocesan family of Churches, Schools and Academies to make a difference to the lives of women, and their families, in Burundi.
We will be supporting the work of the Mothers' Union, a worldwide Christian charity, through their Literacy and Numeracy Project which aims to lift 2,500 people out of poverty over the next two years.
As one of the poorest countries on earth, with the majority of people living on less than £1.50 a day, by giving what you can, together we can make a significant difference to the lives of our people in Burundi who are in desperate need.
---
The Mothers' Union Literacy and Numeracy Project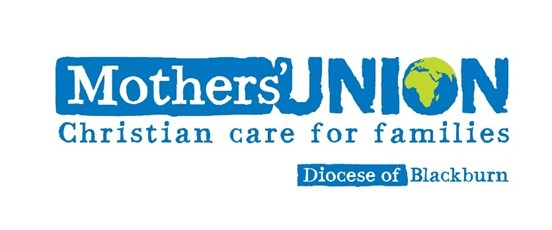 Nearly 6,000 miles away from the UK, Burundi, situated near the great Lakes in East Africa, is one of the poorest countries in the world.
With a population of around 12 million, 71% live in poverty on less than £1.50 a day.
Women in particular are very poor; nearly half are illiterate and have no financial education so they can't read, write or understand maths. They are prevented from reaching their potential and fulfilling their dreams.
In total, 92% of people work in agriculture, harvesting crops like sweet potatoes, bananas, cassava and peanuts. There is a good climate but, due to the lack of education, the land isn't being used to its full potential.
The Project's focus
The Mothers' Union is raising money to fund a two-year project which aims to support 2,500 women by providing adult literacy, savings, business and agricultural skills.
All this, alongside gender training; with the aim of giving women the tools to change their situations, to lift themselves, and their families, out of a cycle of poverty.

Money raised will pay for project training specialist volunteers - often working church leaders who already have the trust of the community - to visit different communities twice weekly across three regions and teach valuable literacy and numeracy skills.
This will enable women to progress and understand new concepts such as how to start a business, different agricultural techniques and crop diversification. Once adopted, women will eventually be able to increase their household income.
Through improved education, they will also benefit from a better understanding of hygiene practices and nutrition - benefitting the whole community.
---
How will the project make a difference?
The Diocesan appeal will give over 2,500 women the tools to change their living situations, enabling them to:
Set up their own businesses
Diversify and grow different crops with higher yields
Improve family life and relationships
Improve gender equality in communities
"My husband is happy with all my efforts, my contribution in family income is very appreciated on his part and we live in harmony." Anne Marie, 39 year old from Makombe, who took part in a similar project in 2020.
You can read about the impact of the project here.
---
How you can donate
You can donate online using a credit card by clicking here.
You can donate by cheque, payable to 'Blackburn Diocesan Board of Finance Limited (Diocesan Harvest Appeal)' and send to Blackburn
Diocesan Board of Finance, Diocesan Office, Clayton House, Walker Office Park, Blackburn, BB1 2QE
You can scan the QR code with your smart phone which will take you to the donation page where you can also Gift Aid your payment.
Thank you for supporting the Diocesan Harvest Appeal.
---
More on the Mothers' Union
Mothers' Union is an international Christian membership charity that aims to demonstrate the Christian faith in action through the transformation of communities worldwide.
They are working with people of all faiths and none in 83 countries to promote stable marriage, family life and the protection of children through praying, enabling and campaigning.
Current President of Blackburn Diocese Mothers' Union is Gill Ireland (pictured centre in red jacket along with some other MU members).
Harvest Appeal Publicity
The Harvest Appeal leaflet can be downloaded here.
Joy Rushton, August 2022
---