Last updated 20th July 2020
Archdeacon Mark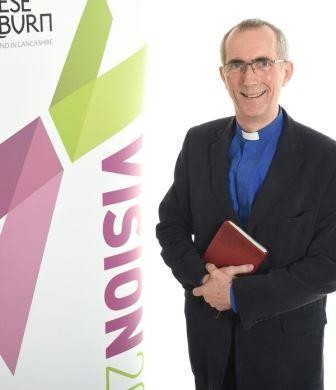 The Ven Mark Ireland has been the Archdeacon of Blackburn since 2016. This page has a short selection of Archdeacon Mark's talks and articles. You can also read his regularly updated blog at markcireland.com.
Wednesday message on July 15, 2020
Wednesday message from Archdeacon Mark on June 24, 2020
Ascension Day message from Archdeacon Mark on Thursday 21 May 2020
Reflections on the story of Abraham's sacrifice of Ishmael for Muslim/Christian gathering at St Silas, Blackburn, September 2017. News article dated 20 September 2017.
Recent blog articles
Coping with depresssion (August 2017)
Strange things happen when you pray
Article from the Diocesan See Magazine - May 2016
Engaging with each other makes us stronger
Lancashire Telegraph article - May 2016
---