Last updated 8th March 2022
Metal and Stone Theft
Metal theft from Historic Buildings
The Historic England metal theft guidance is now published in its final illustrated format. There is much good advice in it on how to avoid metal theft – and so relevant to all churches with lead, not only those who have suffered from theft.
While metal thefts from churches have reduced in recent years the issue has not gone away and Ecclesiastial Insurance continue to see new claims.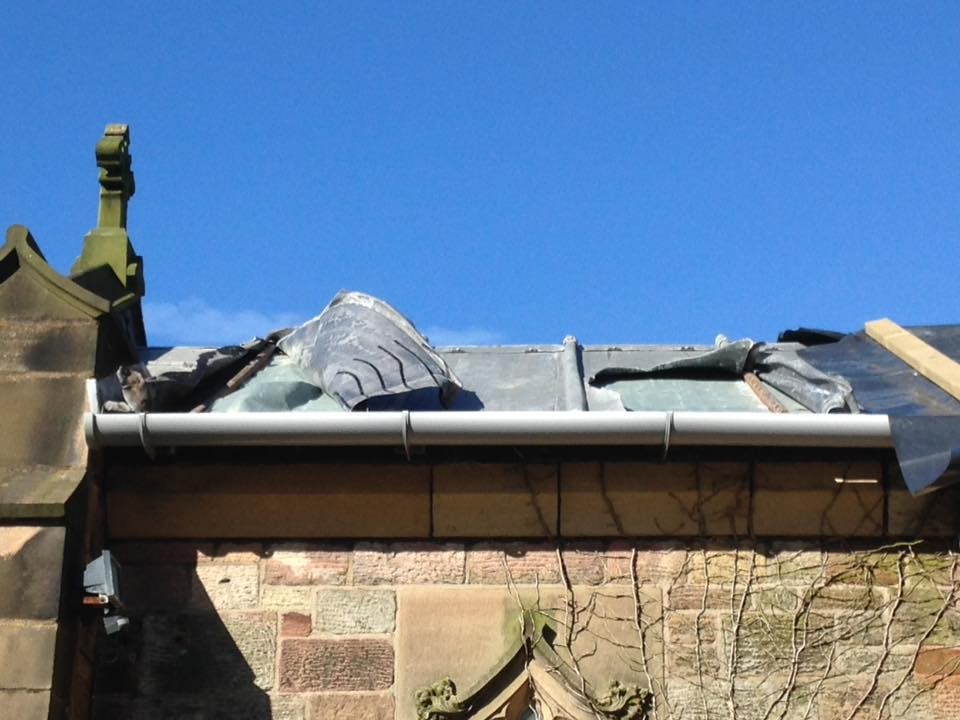 level of metal theft risk a church can face varies and Ecclesiastical recommend all PCCs review the Metal Theft Checklist to see if there are any precautions that can be taken to reduce the chances of this problem affecting you.
The application and registration of SmartWater (or an approved alternative), along with the display of prominent signage is a condition of Ecclesiastical Insurance policies . If you do not meet this policy condition you will not be covered for theft or attempted theft of metal, or the subsequent damage.
If you have had a recent metal theft act quickly. Don't be complacent - if you replace stolen metal with lead or copper and do not improve security the thieves will be back.
---
Cover for theft of metal when scaffolding is to be erected
The presence of scaffolding on any building can seriously compromise general security. Because of this insurance policies normally exclude theft of external metal (normally on roofs) when scaffolding is erected. However, Ecclesiastical do offer some cover subject to various conditions.
What cover is available?
When a church with external metal is having scaffolding erected for repairs or other building work we may be able to provide insurance cover up to the limit of your building and/or contents sum insured for theft of external metal and for any subsequent damage.
What do we need to do to qualify for cover?
A church must meet the following minimum requirements:
You must have applied SmartWater (or an alternative forensic marker approved by Ecclesiastical), put up the warning signage in a prominent position and registered the product and
You must have installed a roof alarm to a specification approved by Ecclesiastical which is linked to a monitoring service and is regularly maintained and
You must put the arrangements in place that are detailed in the checklist.
---
Stone Theft
Theft of York Stone is on the rise and can lead to churches having to pay thousands of pounds to replace stolen paths.
Ecclesiastical Insurance has provided the following guidance for churches on actions that they can take to help mitigate against the risk of stone theft;
Engage with local neighbours asking them to keep and extra watch over the church premises, reporting any suspicious activity to the police immediately. Take a note of the vehicle registration number of vehicles involved.
Communicate with your neighbours, send flyers telling them they will be informed if any work is planned at the church. Often, offenders appear to be genuine contractors wearing high viz jackets and using builders vans.
Review security to the churchyard perimeter. Ensure all gates are locked when the church is not in use to restrict access.
Consider introducing security lighting to illuminate unlawful visitors where there is a reasonable level of surveillance from neighbouring properties.
Mark stonework with a forensic security marking solution, such as SmartWater. Vulnerable stones could also be marked with unique overt marking.
Work with local police and ask your community support police officer to include the church in their daily duties.
Share your actions with the local press to spread the story to act as a deterrent.
---
Additional guidance on security can be found here ;
---