Last updated 27th April 2020
COVID 19 Communications resources
This page provides advice plus links to resources to enable clergy and parish officers to communicate well with their worshipping community and wider parish during the Coronavirus outbreak
Communicating key messages well (last update 21/03/2020)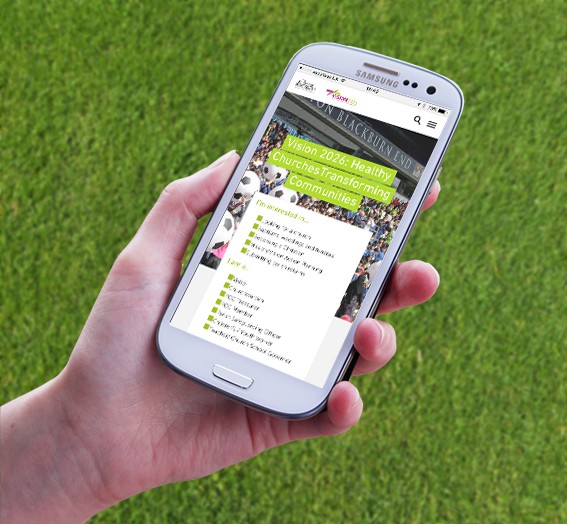 During this pandemic it is vital that as leaders within our community we play our part in giving out the right messages not just to our congregations but the wider community. (Note: There is specific advice elsewhere on this page about using social media well during the pandemic.)
It is essential that we communicate clearly and on a regular basis with our congregations as far as we are able.
Regular bulletins are being sent via email to parishes each day currently from the Diocesan Coronavirus Task Group. You can also download each bulletin from the main coronavirus information 'landing page' here.
We also need to appropriately respond when there is a significant change in the messages or the tone of those messages coming from government.
It is equally essential that any communications we share, through whatever medium, does not contradict government or NHS guidance in any way.
In the midst of the pressure of the next few weeks it may be hard to focus on the messages that are needed. If you can plan ahead and draft brief messages that you can quickly adapt at the time they are needed it can help when you are feeling under pressure and not sure where to start.
A possible pattern for such a brief message would be:
A comment about a recent headline or change in focus from the government
A word of encouragement
A clear message of action that needs to be taken or continued reflected in a scripture or some other Christian writing.
Below are some examples how such messages might look for you to use or adapt. They are not in any particular order but follow the suggested pattern outlined above.
Planning ahead
In these unprecedented times, with senior members of government falling ill as well as people in our local communities we need to hope for the best but start to plan for the worst. We have seen that the virus does not pick and choose its victims. No matter how good we are at handwashing and taking precautions we are still vulnerable. So please think about how you will make sure you are able to manage – be practical and make sure you know who you will ask to help you if you need it. If you make plans whilst you are well it will be easier if you fall ill. Remember Psalm 146: 8-10, "God watches us all and he will uphold us, as we trust in Him."
Temptation to relax what we are doing
You will have noticed that we are hearing about more and more people getting the virus. Unfortunately, that is what happens in a pandemic like this. Please do not think that what we are all doing does not matter and is not making a difference. It is vital and it is making a difference. Remember Paul's first letter to the Corinthians, "For we are one body even if we are many" (I Corinthians 12:12-31) We are saving lives because we are slowing the spread by distancing ourselves from each other, which means those who need intensive care in hospital are getting it.
Marathon not a sprint
These are difficult and challenging times, but it is humbling to see how all our communities are pulling together and despite the restrictions finding new ways to be. It is important for all of us to remember that this will be a marathon not a sprint and that we all need to continue to pull together and pull each other through when we start to struggle. As the writer to the Hebrew puts it, "let us run with perseverance the race that is set before us, looking to Jesus the pioneer and perfecter of our faith" (Hebrews 12:1- 13). So please continue to look out for neighbours and friends. Keep making contact with folks and offering a word of encouragement….don't forget old fashioned letter writing for those without internet.
Reality of the pandemic
All our efforts will make a difference, but sadly nothing can stop the virus infecting a large part of the community. That is the nature of a virus, I am afraid. But what we are all doing is helping to ensure the virus infects as few as possible and, hopefully, mainly those who are able to weather the infection at home with few long-term consequences. So, keep going, keep following the guidance and keep praying for each other. Remember what Paul wrote in his letter to the Romans at the end of chapter 8 "…nor anything else in all creation will be able to separate us from the love of God in Christ Jesus our Lord" (Romans 8: 37-39).
Increasing fear
It is so hard to only be in contact virtually. There are times when all of us are tempted to visit a family member or a friend, particularly if they are really struggling or are ill themselves. But if we leave our house and go to another we risk taking the virus with us or bringing the virus back… either way we risk two households getting ill rather than just one. So we all need to think very, very carefully. None of us is immune, all of us are vulnerable…so please stick with the government guidance. Together we can make a difference. As Psalm 23 reminds us, we are walking through the darkest valley but with God by our side we will be restored.
Increasing number of deaths
These are such hard and difficult times as we hear about more and more people we know getting ill and the ever increasing number of deaths. There are no words of comfort that will ease the pain of those who have been unable to go to a funeral of a loved one. But we are people of hope and we need to continue to pray and continue to offer words of encouragement where we can. Psalm 143 verse 7-10 remind us of God's steadfast love in the face of adversity.
Local and national digital resources (last updated 17/04/2020)
As we continue to adapt to the current situation many churches are looking to technology to continue to provide services and other gatherings online.
There are a number of places from where services are being livestreamed or broadcast which you can promote for your worshipping and wider community. You can also watch livestreams of people from your own parish (or perhaps the nearest parish to you). For all current livestream or recorded video activity, bookmark the 'A Church Near You' livestream webpage.
If you plan to livestream services, please consider asking your local 'A Church Near You' editor to add it this page. Here's a handy guide to the basics of livestreaming from the Church of England.
The Bishops and Archdeacons are currently also leading worship on a rota basis at 9am every Sunday via our Diocesan YouTube channel.
As the Coronavirus crisis continues we are also seeing a significant expansion of digital resources locally and by The Church of England's national digital team ... in relation to audio, video, online webinars for churches and other relevant materials.
You can view and engage with all this material on this page of the national website for The Church of England (once there, follow the link at the top of the page).
More from our Diocese ...
Zoom charity offer
For the video conferencing software 'Zoom', the website Charity Digital is currently offering a discount package on Zoom Pro (normally £11.99 per month). You can currently get a year's subscription for a one off fee of £53. For more information visit their website and click on the Zoom 'featured products' panel.
Digital resources from the national church
Digital training (13/04/20)
Training webinars - since the coronavirus outbreak started the national church digital communications team has introduced a series of webinars to help churches stream sermons, events and make the most of digital platforms. These cover subjects like ...
Keeping a church connected during a time of social distancing
Five ways to keep your church connected
Livestream question and answer session
Make the most of your A Church Near You page
Youth and young people: Keeping connected
Introduction to Instagram for churches
Facebook for churches
You can sign up to any or all of these webinars via the Church of England national website. Sign up for free.Filming advice (21/04/20)
Many of us are currently having to learn new skills around film recording and livestreaming.
Norman Ivison, from St James' Church in Clitheroe, is a former BBC Producer and he has produced an excellent resource for us which is filled with tips and ideas.
Topics covered include:
'Framing' and 'sizing' your shot
Lighting
Talking on camera
Editing tips
Copyright (see also the copyright section below)
The full document containing Norman's advice can be downloaded from here.
Social media: Best practice online (31/03/2020)
What follows are a summary of good practice guidelines in a social media context with the current virus outbreak particularly in mind.
They have been compiled by Ronnie Semley, our Diocesan Communications Manager, specifically to advise our clergy, office holders and others associated with the Diocese already active on social media (or thinking about it!) during the current coronavirus outbreak.
The common-sense points which follow should help you fulfil, with confidence, your role as an effective and responsible online representative for your local parish, the wider Church and our Christian faith at this difficult time in our nation's history.
It is true to say that social media platforms are being used in new and exciting ways to engage with communities. Many parishes are engaging with some of these for the very first time. This should be encouraged.
Meanwhile, while we know social media can be good for maintaining connections, it can also be a terrible source of harm, anxiety, fake news and angst. So please consider carefully not just about what you choose to read yourself, but also what you write and put out in the public domain.
We would want to advise against any use of social media which may promote upset or discord at this time. Please also ensure social media content associated with you is consistent with your role and with Christian values of love, tolerance, truth and forgiveness.
Words have power. At this difficult time there should also be opportunities to reassure people while also sharing our Christian faith.
Three ways to remember social media is different from more traditional forms of media:
DIALOGUE: it is a two-way conversation;
IMMEDIACY: it's happening in real time
NETWORKS: it depends on our network of friends
In these contexts, please be wise: If you engage in an online discussion on Facebook, Twitter, or anywhere else, remember this: everything you say is public and shareable, possibly even something which originates in a private chatroom initially.
Also consider carefully, in the context of the coronavirus outbreak, whether the content you are engaging with, sharing or commenting on is going to be received well by other people; perhaps inadvertently adding to the stress or pressure another person is experiencing? We all have different levels of tolerance. If in doubt, don't forward or retweet.
Guard your own back too. As well as being careful about what you engage with personally, be careful who you 'follow' and 'like'. Do also feel free to ignore or even block people who 'troll' you or are just plain rude! This is a difficult and stressful enough time without those kinds of added pressures.
And please just try to be loving and kind as much as possible. If the powers and authorities make decisions which you disagree with, you should be able to voice your concern of course but please remember to disagree well; always do it in a way that is factually accurate, while keeping in mind that they too may be under considerable stress and strain.
The immediacy of social media is one of its benefits of course – we can respond quickly to questions, correct misunderstandings or just give our perspective about a breaking story. Responding quickly doesn't mean doing so without due consideration, however.
You may not have thought about things in this way before, but if you choose to identify online in your Church of England role, whatever role that is, others will likely see you as a Church of England representative or ambassador.
If your comment is in the 'public domain' it could therefore pique the interest of the media if it is considered 'newsworthy' depending on what you might say, so please consider this carefully too when you are posting.
Before posting always think:
Is this my story to share?
Would I want this on the front page of a newspaper or featuring on a news website?
Would I want God to read this?
Is what I'm posting just gossip?
Before you post anything, spend a while listening to others; maybe getting a feel for the tone of the particular forum you are involved in at the same time as giving careful thought to how you might then participate (if at all).
If this short summary of common-sense advice has been useful to you, as part of the national church 'Digital Charter' launched in 2019 you can also find further suggested advice about how to operate on social media in a Christian context here.
Social media insights, including safeguarding (23/04/2020)
Lindsay Wright, Digital Media and Resources Lead in the Diocesan Board of Education, has also produced some information about social media that may be useful for parishes.
The advice can be read for general information but has a particular slant towards younger people.
It gives some insight into the main current social media platforms: what they are, what they do etc; some general points on how to use social media.
It also includes a section on the importance of safeguarding in a social media context.
You can download the full document by clicking here.
Using technology and copyright (21/04/2020)
Please note that under current Church of England guidelines, livestreaming or pre-recording of services may not take place in church buildings. However there are many imaginative solutions to this, for example livestreaming from home.
There is excellent advice on how to livestream here (including copyright implications):
We have people in the diocese who can advise you with recording/streaming your services. Please contact Diocesan Communications Manager, Ronnie Semley via ronnie.semley@blackburn.anglican.org if you would like to be put in contact with someone.
Further important copyright advice
This further advice is extracted from the filming advice document (link in the filming advice section above) ...
Copyright is something of a minefield but some things are clear:
You can't simply use a track of music or video or image in a video or any other kind of broadcast without permission. Some copyright free material is available online if you look carefully. But if it doesn't say 'copyright free' or 'no licence required' assume you can't use it without permission.
You can't simply sing a song, unless you have personally written it, in a live or recorded video (for example a worship service) without permission or a relevant licence.
But there is good news of you use YouTube or Facebook Live as far as local sung worship is concerned. This is from this page of the national Church of England website:
Those wishing to livestream via platforms such as Facebook and YouTube should be covered by the existing licensing agreements in place with those platforms. Please ensure you follow the terms of use and copyright requirements of each respective platform. But note: If a church wishes to host a live-stream on their own website, rather than simply embedding a link from YouTube, then they can apply for a limited online music licence (LOML) from the Performing Rights Society (PRS).
If you use a YouTube video in a video which is then streamed via YouTube, you should be covered by YouTube's own licence. This does not cover videos you might download free or at cost from elsewhere.
Check copyright with your supplier before you use. If you do upload copyright music (the biggest risk area) to YouTube, which is not covered by the generic YouTube licence, then YouTube will warn you and, in some instances, stop you uploading. You don't want to find this out 10 minutes before your premiere is about to start!
Images are normally copyright unless it specifically says otherwise on the site you get them from. If you use Google Images, click on TOOLS>USAGE RIGHTS. Labelled for non-commercial reuse with modification is probably your safest option and will give you the widest range of images and allow you to alter them in some way.
Alternatively, a great images site (with excellent quality images) is Unsplash.com. Unlike some free images sites with limited options, ALL images are FREE to use on Unsplash.
Useful sites with contact details if you are still unsure:
Ronnie Semley. Page originally created March 2020 and updated since (see dates next to each heading for when most recently updated).
---