Last updated 2nd November 2022
Stewardship in difficult times; advice, support for parish leaders
Introduction ... the importance of being bold!
As the economy takes a beating and energy prices soar, everyone is wondering 'how will this affect us long-term?'
When it comes to the church; without action, energy bills will rise and heating a building (particularly with high ceilings) will be difficult and in some cases, may be even impossible.
Perhaps we picture dark, frozen stone rooms with pillows of steam raising to the heavens as we sing praises come December?
But we have a God who is bigger and greater and a church made up of people ready and willing to help.
The approaching winter means it's time to take ownership of your approach to stewardship in the church. On this page and others in this section of the website you will find helpful tips, tricks, and insights.
When you have read through everything, if you want more help or advice please contact:
Stephanie Rankin, Stewardship Resourcing Officer, Lancaster Archdeaconry: stephanie.rankin@blackburn.anglican.org
Christy Sawyer, Stewardship Resourcing Officer, Blackburn Archdeaconry: christy.sawyer@blackburn.anglican.org
Read more about how Stephanie and Christy can help you below or click here.
---
Talking about money
"Our desire is not that others might be relieved while you are hard pressed, but that there might be equality. At the present time your plenty will supply what they need, so that in turn their plenty will supply what you need"
2 Corinthians 8:13-14
When we actively build a generous church, we talk openly about ministry and its needs.
Our congregations know about volunteers and prayer, but also monetary needs and what it is used for.
When we are openly thankful, not seasonally but daily: this leads to an open and safe environment for others to discuss their own needs.
How can those in need feel safe to reach out if the entire congregation shrinks back at the mention of giving?
We must be sensitive when we ask for anything, and perhaps there are those who feel this prompting is ill-timed. However, the act of giving and our attitude toward it is more pressing than ever before.
During this time of uncertainty, and the deep practical needs your community will have. You may look to become heated areas and to hold community meals.
As you seek to supply the ever-growing demand of your food banks and stretch to the challenge of the different spiritual needs people will have. Are you prepared to meet these needs?
"Whoever sows sparingly will also reap sparingly, and whoever sows generously will also reap generously. Each of you should give what you have decided in your heart to give, not reluctantly or under compulsion, for God loves a cheerful giver. And God is able to bless you abundantly, so that in all things at all times, having all that you need, you will abound in every good work. As it is written: They have freely scattered their gifts to the poor; their righteousness endures forever."
2 Corinthians 9:6-9, NIV
When we destigmatize money by talking openly about what we as a church and a charity use it for and are unashamed, we take away the power of the age-old myth, that talking about money is somehow wrong.
When we a take the sting out of finance, we open up the floor for discussion. So that those who are financially sound can give, and give sacrificially with the discernment of the holy spirit.
---
Stewardship and the generous church check-up template
First things first ... good stewardship isn't a fix to a financial problem! It is a ministry that needs to be planted, tended to and grown within your church.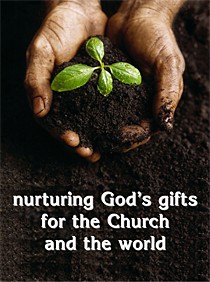 When we are stewards of the church we don't just look after God's people we look after the finances that come with it.
Treasurer or not, EVERYONE in church leadership should be aware of stewardship and understand how to responsibly look after the church's finances in whatever role they undertake.
Stewardship isn't just up to your financial team, although they will be the spearhead. It is also in the attitudes and relationships of your entire leadership team.
Healthy church finances are easier to achieve with a team committed to learning about generosity and growing together.
Much like any ministry it should never be ignored or cast aside. Generosity isn't just about finances; it's about the gifting of time, talents, patience, and anything that we can give of ourselves in the service of God's ministry.
Cultivating a generous church not only leads to healthy finances but a better balance of volunteers and a healthy leadership team.
The generous church check-up template
One way to dip your toe into Stewardship and look at the ways in which your church is generous is to have a look at the generous church check-up template here. By going through this checklist you can see what you are doing more clearly and hopefully find some areas to grow together in.
---
Support on your stewardship journey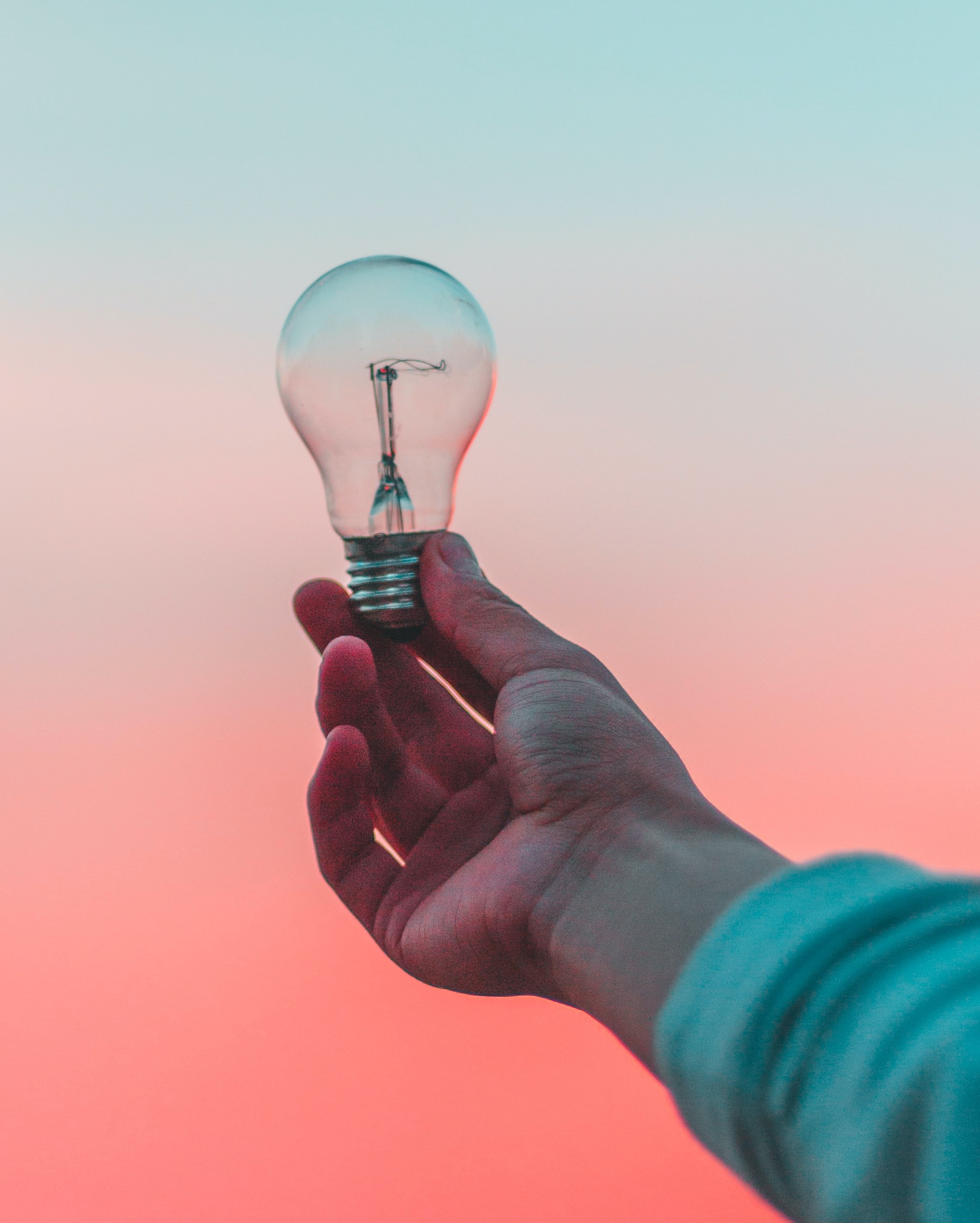 If you need help with that 'lightbulb moment' the best thing you can do to start getting proactive about stewardship is to contact one of our Stewardship Resourcing Officers: Stephanie Rankin or Christy Sawyer.
They are not here to simply firefight for churches in financial difficulty. They work alongside any church looking into the health of their finances and their approach to stewardship.
In the Blackburn Diocese Stephanie and Christy (contact details in the introduction) are ready to help you with any questions you have, or support you may need.
They can:
Help you to build a generous culture in your church community.
Provide advice on mechanisms for giving such as online giving and contactless.
Help you tailor a stewardship campaign to your church.
Preach giving and generosity.
Create bespoke stewardship reports for your own study and analysis.
Provide information about legacies.
Provide one-to-one support for parishes.
Offer training for Treasurers and Gift Aid Secretaries.
Communicate directly to Treasurers through the Money Matters ebulletin.
There is more on generosity and stewardship here on our website.
---
Stewardship as a ministry; resources and help
Stewardship is a ministry, and we believe it should be treated as such. Not with one-off big events, but with continuous prayer, support and discipleship.
Currently, the Diocese offers TWO programmes to aid and support you in your stewardship ministry. A Stewardship Campaign is often about making ends meet.
An ongoing Stewardship ministry is about knowing and believing that God's church should be growing; that it should be resourced for mission and ministry.
The Generosity, Gift and Grace course works well as a study tool, especially within small groups.
Meanwhile, Giving in Grace is a comprehensive, customizable set of resources for your church that can be used over a variety of timelines. You would have access to ideas for prayer and worship, sermon outlines, templates for letters, and supporting literature.
You would have the support of one of our trusted Stewardship Resourcing Officers. Working alongside your Treasurer and Gift Aid Secretary, they can create financial reports. These reports often help PCC's in planning a Stewardship Ministry.
Want to know more? Then contact ...
Stephanie Rankin, Stewardship Resourcing Officer, Lancaster Archdeaconry: stephanie.rankin@blackburn.anglican.org
Christy Sawyer, Stewardship Resourcing Officer, Blackburn Archdeaconry: christy.sawyer@blackburn.anglican.org
... and read on for more fantastic advice and support ...
---
Other advice and support
Below are a raft of other helpful resources. For more on all of this information you can also visit the 'Discipleship' and 'Parish Finance' pages on this website which can be found under the 'Resources' heading on the homepage.
Online giving. Set up an online giving account and link to it on your website, your A Church Near You page, via any social media accounts you have, on email footer, and even place it on posters and leaflets. For more information on online giving and how to promote it click here.
Card readers. If you have set up online giving then a card reader can be ordered as part of the process. Contactless card readers are useful for life events, community outreach and members of congregations who find they would give, had they any cash on them! More here.
Will gifts. Do your parishioners know that they could leave a gift in their will to the church? Like any other charity you can leave a gift to the church to help sustain its ministry and growth. Around 4,000 people do this every year. More information click here.
Online donations. Crowdfunder is a crowdfunding platform with the flexibility for donors to not only donate money but also spare Nectar points and even some of their energy rebate they may not need. For more information visit crowdfunder.co.uk if you are planning a big fundraising project.
Parish Giving Scheme. Are you using the Parish Giving Scheme yet? Don't ignore this wonderful tool. It is a simple and secure way of managing Direct Debit giving. Treasurers are able to view monthly statements online, keeping informed without the hassle. More here.
Impact reporting. This is vital. Instead of reporting that two supermarket gift cards were donated this week, turn it on its head and remind people that because of their generosity two families did not go hungry this week. Click here to begin your journey to encourage generosity in your church community.
Impactasaurus. This is an exciting toolkit you can use to look into the kind of impact your church has in your community. It is completely customizable and very inspirational. The simple four-step process is easy to use and its outcomes can be incredibly enlightening. To find out more click here.
Explaining Need. We will get nowhere in a stewardship ministry without explaining to the leadership and the congregation what the need is. We must be diligent in explaining to people about how their giving is vital to ministry and mission. Contact Stephanie and Christy (emails above) for advice and support in this.
Building Trust. We do not give to a church we don't trust. It's hard to hear but it's true. It takes a great amount of patience and time but building trust is crucial for a thriving Stewardship Ministry. For more information on building trust in your community click here.
Inspiring people: Do you regularly thank God for people's generosity during intersessions? Are you encouraging members to generously support one another when raising money? No? Then now is the time to introduce thankfulness into your daily church life. Remember too that generosity is not just money but time, talents, abilities and possessions. Whatever someone gives, make a point of thanking them.
Ronnie Semley, page created November 1 and regularly updated
---