Last updated 27th November 2023
Bible study
Some thoughts from Bishop Julian:
At the Queen's coronation she was a given a Bible, as "the most valuable things this world affords". That is because it records God's revelation through the years of history of who He is, what He has done for the world He loves, and what He requires of us. Through our reading and study of Holy Scripture, we can hear the Word of the Lord to us today - "All Scripture is inspired by God and profitable for teaching, rebuking, correcting and training in righteousness, so that everyone who belongs to God may be proficient, equipped for every good work." Timothy 3:16. That is why it is important for us to read the Bible.
How to read the Bible:
2011 was the 400th anniversary of the King James Version of the Bible. Today we are fortunate to be able to read different translations of the Bible in our own language.
The Bible is quoted in books, films and pop songs; it covers all of human life, good and bad, and shows us what God is like. It can give us insights into what it means to live well and how to deal with difficulties. And it includes beautiful poetry and amazing stories.
To get the most out of reading the Bible, don't treat it like a textbook, but let it touch your emotions and affect how you live your life. You might find it helpful to meet with other people to discuss what the Bible is saying to you and the impact that has on your everyday life. Bible scholar Paula Gooder says:
'We all bring our own experiences to the Bible so it's really helpful to read the Bible with other people. You'll gain other people's perspective on what they think the Bible says'
Here is a video with some thoughts on how other people see the Bible:
You will get much more out of the Bible if you have help in working out what the complicated parts mean. Listed below is a list of some helpful books, apps and online resources that can help you in understand what we're reading in the bible.
Download it here: Personal Bible Study with download links
Print version available here: Personal Bible Study printable version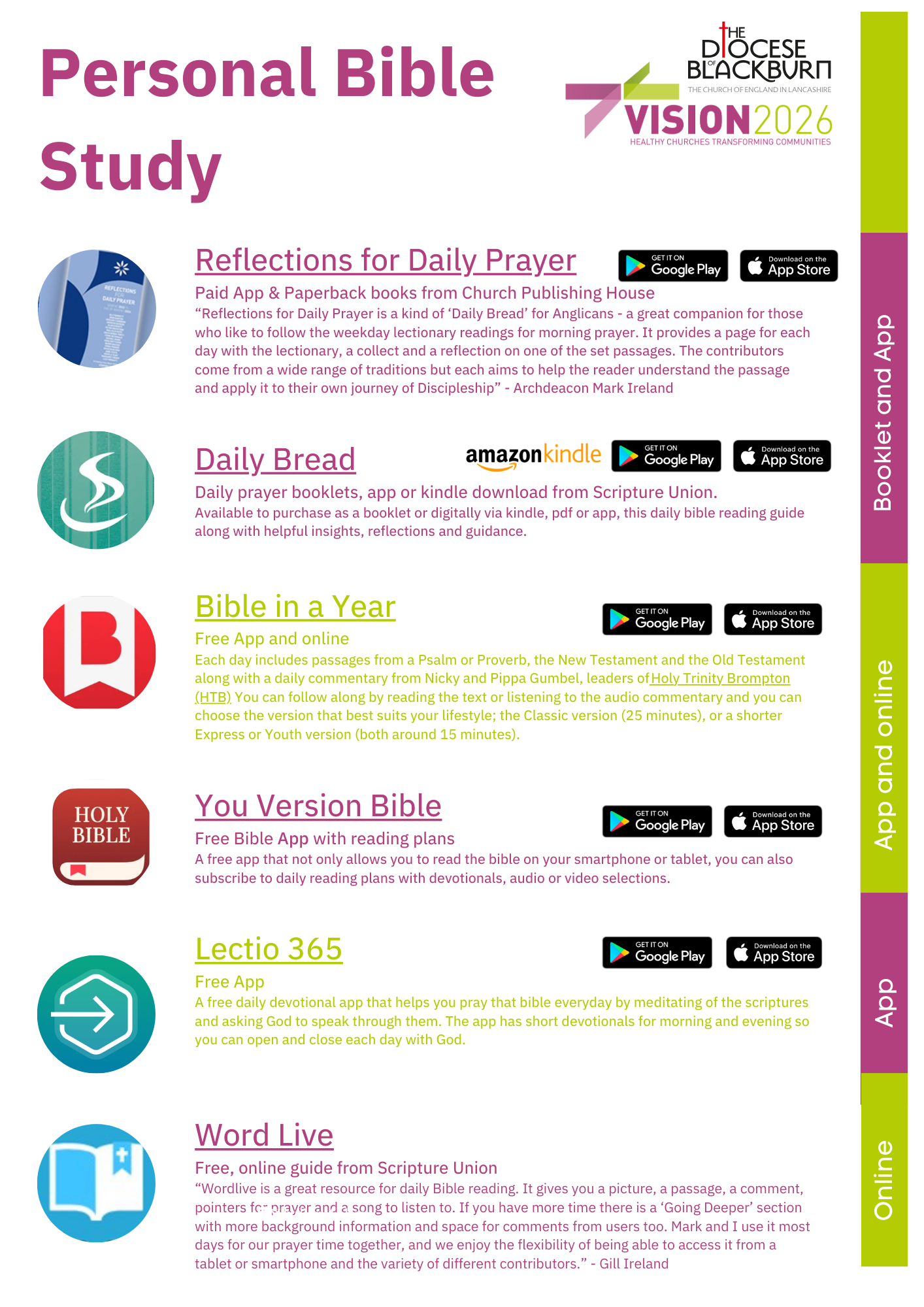 Some ideas for Bible study in groups.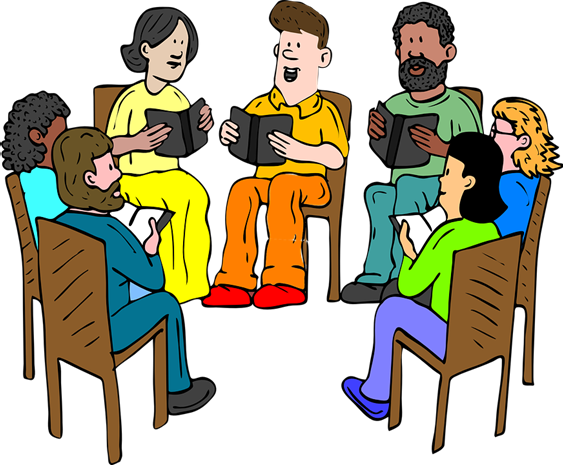 'Whatever version (of the Bible) you are reading it is wonderful to learn more about God. Keep reading and keep learning - and then tell other people about it!' - Archbishop John Sentamu
---