Last updated 14th February 2020
Diocesan Safeguarding Audit and Action Plan
In summer 2015 a series of pilot audits on safeguarding arrangements took place in four Church of England Dioceses. Blackburn Diocese volunteered to be one of the pilot participants along with Durham, Portsmouth and Salisbury Dioceses.
OurSafeguarding Audit Report contained eight recommendations that are being implemented and monitored through our Diocesan Action Plan which has been produced by our Diocesan Safeguarding Adviser, Sharon Hassall.
The audits are part of a House of Bishops commissioned project to take a look at current safeguarding practice. Following the pilots, the audits have been rolled out across all the other Church of England Dioceses during 2016/2017. Blackburn Diocese will participate in the Safeguarding Progress Review (SPR) pilots taking place in 2017. The principle purpose of the SPR is to enable a joint dialogue between the Diocese and National Safeguarding Team to review progress of the Diocese in respect of its sasfeguarding improvement journey.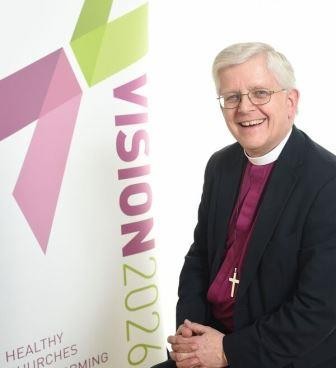 The Bishop of Blackburn, Rt Rev Julian Henderson commented: "Volunteering to participate in this series of Church of England Diocesan pilot audits clearly demonstrates that the Diocese of Blackburn takes safeguarding seriously.
"I am pleased our own published audit recognises our ongoing commitment to the best possible safeguarding practices.
"Safeguarding is a moral and legal responsibility and it is vital to us that people of all ages in our parishes and schools are protected; as well as being made aware of their rights as individuals and of ways to seek help and support.
"As a Diocese, we aim to promote the importance of safeguarding at all times and it is notable the audit shows current best practice is well-integrated into our day-to-day activity.
"Our former Diocesan Safeguarding Adviser, Kaley Vaughton, worked tirelessly to achieve our current position, with the close support of senior clergy and senior officers and support staff, including dedicated volunteers with experience in safeguarding work.
"Our Diocese continues to seek ways in which we can improve our safeguarding practices in Blackburn Diocese and our audit contains several key recommendations for further improvements which we have noted and will act upon.
"I would also like to take this opportunity to thank the Social Care Institute for Excellence representatives who worked with our Diocese to produce this report."
---