Last updated 30th November 2023
Advent and Christmas resources for 2023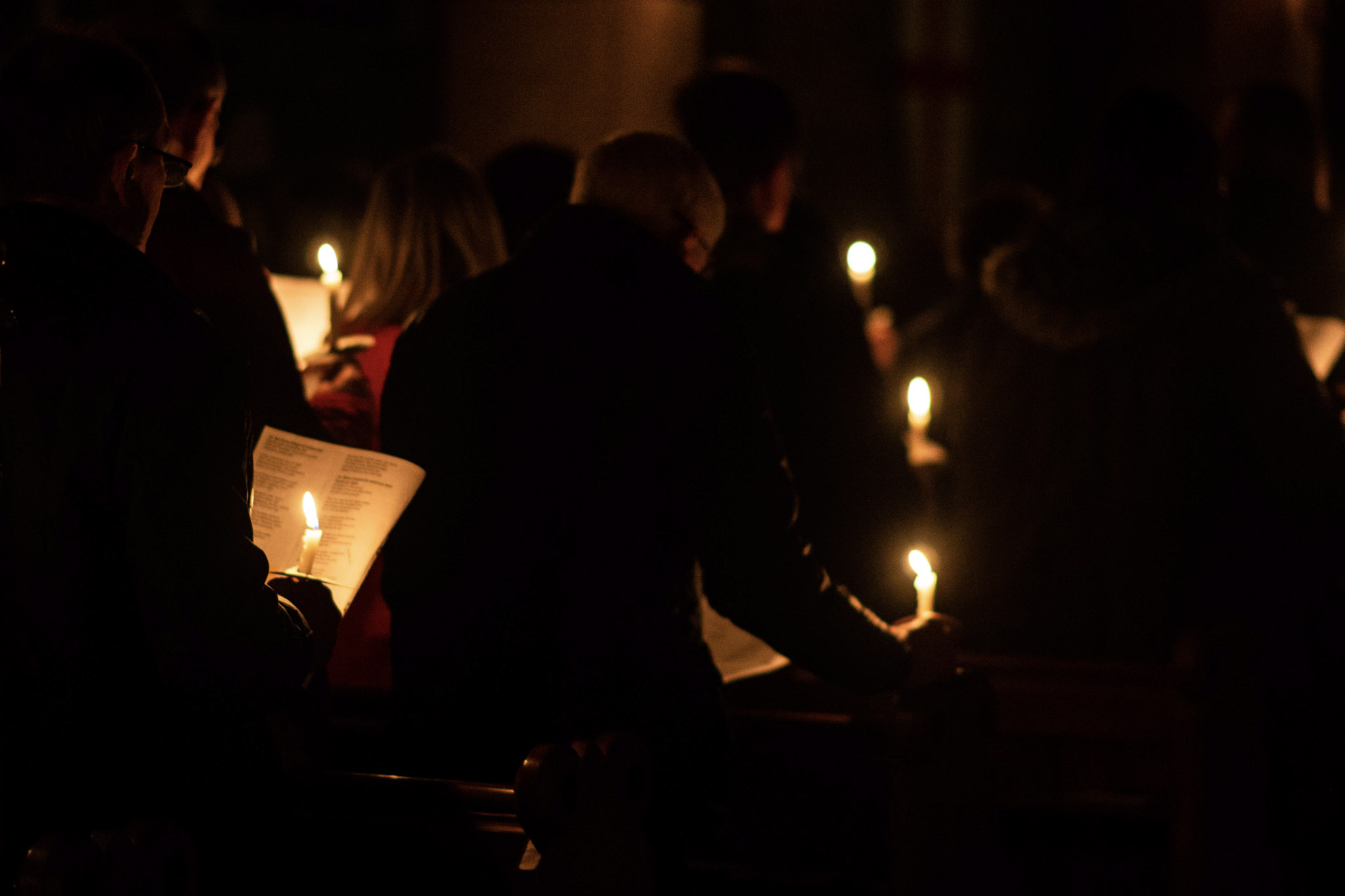 This page begins to gather together a whole host of local and national Advent and Christmas resources and initiatives in one place for easy viewing and engagement by parishes.
It will grow in the coming weeks with more information available to engage with.
You can also follow us on social media (links at the top right of the homepage of this website) for updates from our parishes.
Use @cofelancs and #followthestar for retweets etc.
Very soon below you will find links to helpful videos; resources for young people; our Advent Devotional; how to engage with and be part of the national online digital campaign 'Follow the Star'; reminders about using A Church Near You; an online Advent calendar; prayer and worship resources and much, much more.
---
Find a church this Christmas
Visiting relatives in Lancashire? Looking for a church to attend over Christmas time? Or just haven't been for a while and you want to seek out some Christmas hope and cheer? Simple!
Visit the 'A Church Near You' website and put in your details to find a church nearby where you will be welcome to visit.
---
Bishops' Christmas message; other Christmas news stories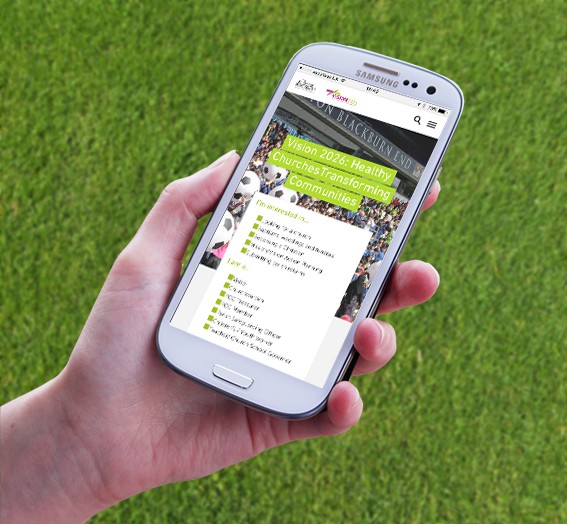 Nearer to Christmas there will be the usual Christmas message on video from Bishop Philip and Bishop Jill.
In the meantime you can read Bishop Philip's first Christmas message of the season in the December edition of Lancashire Life; available across the County in newsagents everywhere. Alongside the message is an interview with the Bishop looking back over 2023; the year when he became Diocesan Bishop.
Coverage of the Bishops' message will also feature on our website news section and in local and regional media across the County.
---
Prayer each week at Whalley Abbey
As well as prayer in our churches at various times of the week in addition to Sundays, remember that throughout Advent and Christmas there is the usual regular cycle of prayer at our Centre for Christian Discipleship and Prayer at Whalley Abbey.
More on the Abbey and other events taking place there over the coming weeks can be found here.
---
Advent Devotional for 2023
This advent we'll be diving into the book of Revelation through our latest devotional booklet - 'Revealing Jesus'; available in print, online and via email.
In the introduction, The Revd Dr Ian Paul writes
"Whenever we open the Bible, we are (in Augustine's words) reading a love letter from home. But this home of ours is another country, so we are also at the same time going on a cross-cultural adventure. The Bible was written in another language, by people from another time and place, with different habits, cultures, and expectations from us. This is especially so with the Book of Revelation, which is 'strange' to us in all sorts of ways. So we need to be curious as we embark on this adventure, ready to learn of its strange ways, and open to hearing what God might say to us on the journey."
A4 and A5 copies of this years Advent Devotional booklet are currently being distributed to parishes throughout the diocese.
If you have any questions, please get in touch at makingdisciples@blackburn.anglican.org
---
DailyHope phone line at Christmas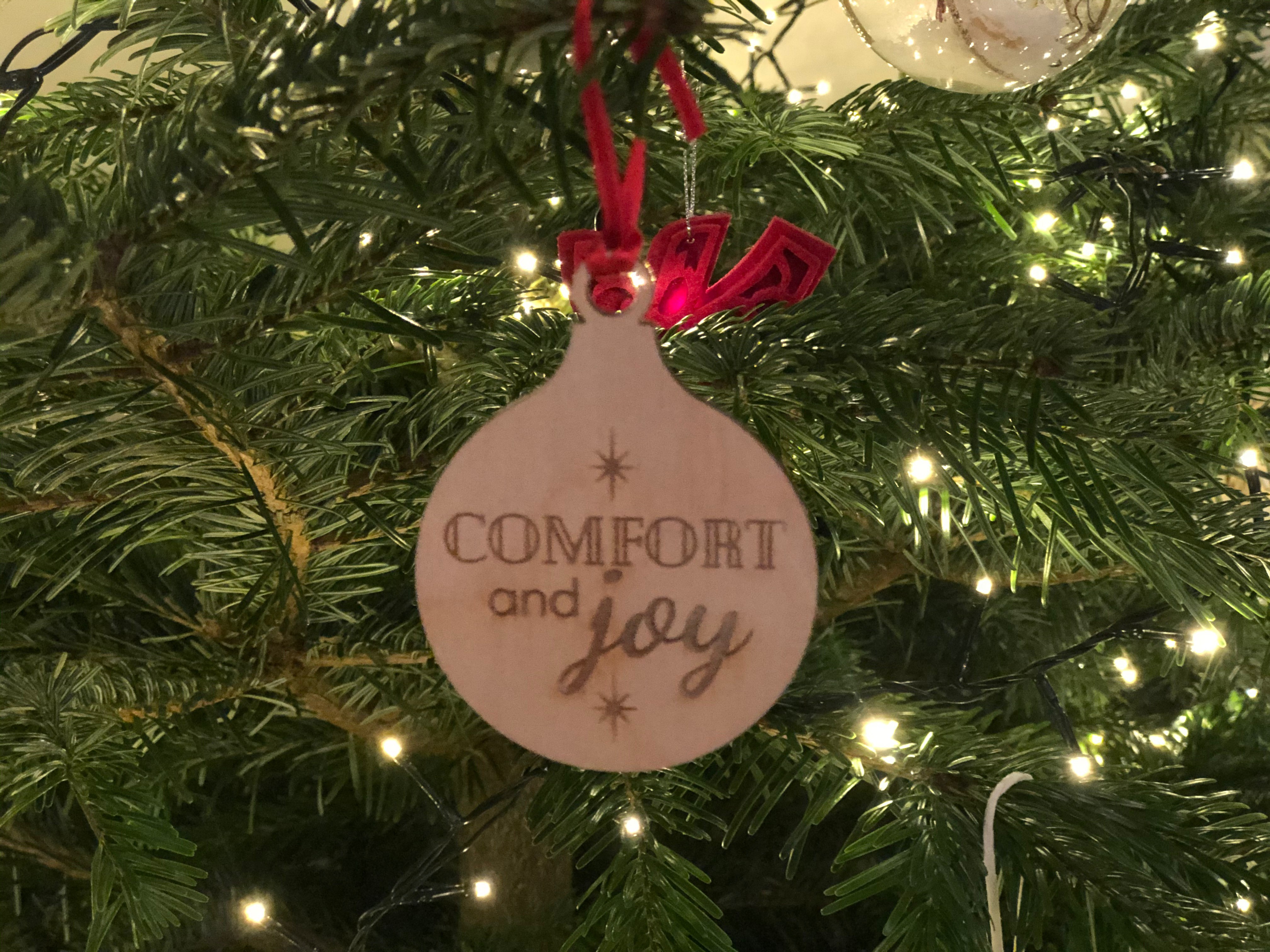 This is a free national telephone line that was initially established very early in the pandemic and continues today; offering music, prayers and reflections as well as full worship services from the Church of England at the end of the phone.
The line – which is available 24 hours a day on 0800 804 8044 – has been set up particularly with those unable to join online church services form anyn reason; to provide comfort and spiritual nourishment to the most isolated in our society.
---
First-ever printed Church of England Advent calendar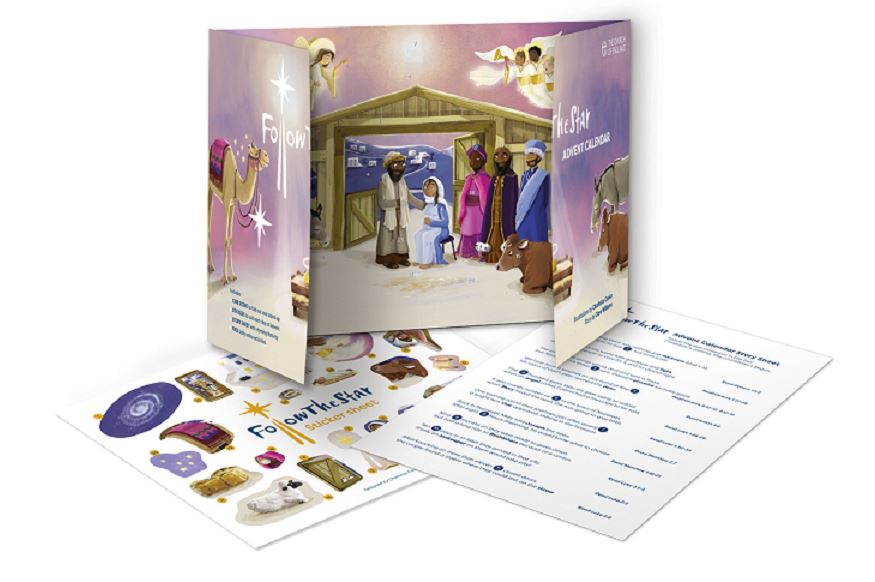 The Bishop of Blackburn, Rt Rev. Philip North, has warmly welcomed the first ever printed Advent Calendar to be produced by The Church of England.
Available now, via the 'Church House Publishing' website and on other sites like Amazon, the calendar offers a creative and interactive experience focused on the Nativity. More information and onward links here.
Bishop Philip said: "At this time of year Advent calendars are very popular but very few are available that directly tell the important Christian story of Jesus' birth, thereby helping people to discover, in fresh news ways, their place in the greatest story ever told. So I am delighted to see this latest development from the national church and warmly welcome the decision to produce the calendar as Christmas has become increasingly commercialised in recent times."
At just £3.99, the new Advent Calendar is very competitively priced compared to other calendars available. It's the brainchild of Clare Williams, Head of Schools and Family Learning at Norwich Cathedral.
There is a fold-out crib scene by children's illustrator Charlotte Cooke; while a sticker for each of the 24 days in Advent can be added to the overall scene.
That's not all. A short story also accompanies each day, along with themed activities including a simple nativity play script for anyone wanting to act out the tale.
A rhyming Nativity story sheet also gives people a catchy way to remember how – and why – Jesus came to be born in Bethlehem.
Bishop Philip adds: "I encourage people in our parishes and schools to consider buying one of the new Advent Calendars, and to use it as an opportunity to share and talk about the Good News of Jesus' birth with family and friends. If you can afford to do so, why not buy a few extra for a pre-Christmas gift for someone you know?"
The Advent Calendar is part of this year's Church of England 'Follow The Star' digital campaign. More about that below.
---
Give to someone in need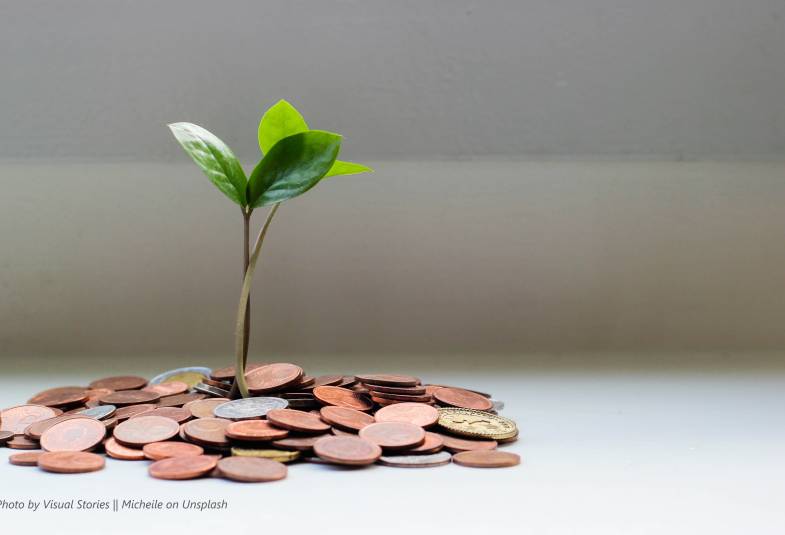 Acts 435 is an organisation endorsed by the Church of England which is about giving to people directly to help them bridge the gap when they are facing a financial crisis.
Can you help a specific person in need particularly at Christmas?
Visit this page on their website; read stories of the applicants and give as you feel able. Any amount will make a big difference to someone who is struggling.
You can instead make a general donation and the Acts 435 team will allocate it to the most urgent requests.
---
Planning for Christmas 2023 - great tips and ideas
Many of you will now be making plans to celebrate Christmas and doubtless will both rejoice in the Incarnation and use this great festival as an opportunity to reach out to those beyond the Church with the good news of Jesus Christ.
A number of recent parish missions in our Diocese and across Lancashire have thrown up some good practice which is equally applicable to how we celebrate Christmas.
Pray. It sounds obvious but when we pray for growth, growth often happens. Surround your Christmas celebrations with focussed prayer that those who come to events might genuinely meet with the Child of Bethlehem.
Invite. There is nothing like personal invitation to encourage people to come along to Christmas celebrations. Equip your people to invite – perhaps by encouraging them to pray for those they're going to invite or by giving them Christmas cards or invitations to hand out. Remember the old mantra which is corny but effective: 'I'm going. It's going to be good. Why don't you come too?'
Follow-up. Often we are so exhausted after Christmas that we forget to do anything about the new contacts we may have made. Missions work best when there is a date for an Enquirers' Course such as Start or Alpha already in the diary, and that is good practice for Christmas too. What about around Epiphany?
And a few tips and hints:
To help people prepare for Christmas, we have our Diocesan Advent Book 'Revealing Jesus' which offers daily reflections on the Book of Revelation (see above story). This devotional book has proven incredibly popular in recent years, so get your order in.
The Church of England's highly successful Follow the Star campaign provides an absolute wealth of resources. Find out more below.
Rejoice in variety! The Coronation showed just how much people enjoy tradition in worship and a good Nine Lessons and Carols can engage imaginations just as much as something contemporary.
Do a few things well. An over-ambitious programme can exhaust clergy and lay leaders without being any more fruitful.
---
Love Your Neighbour; 'Love Christmas'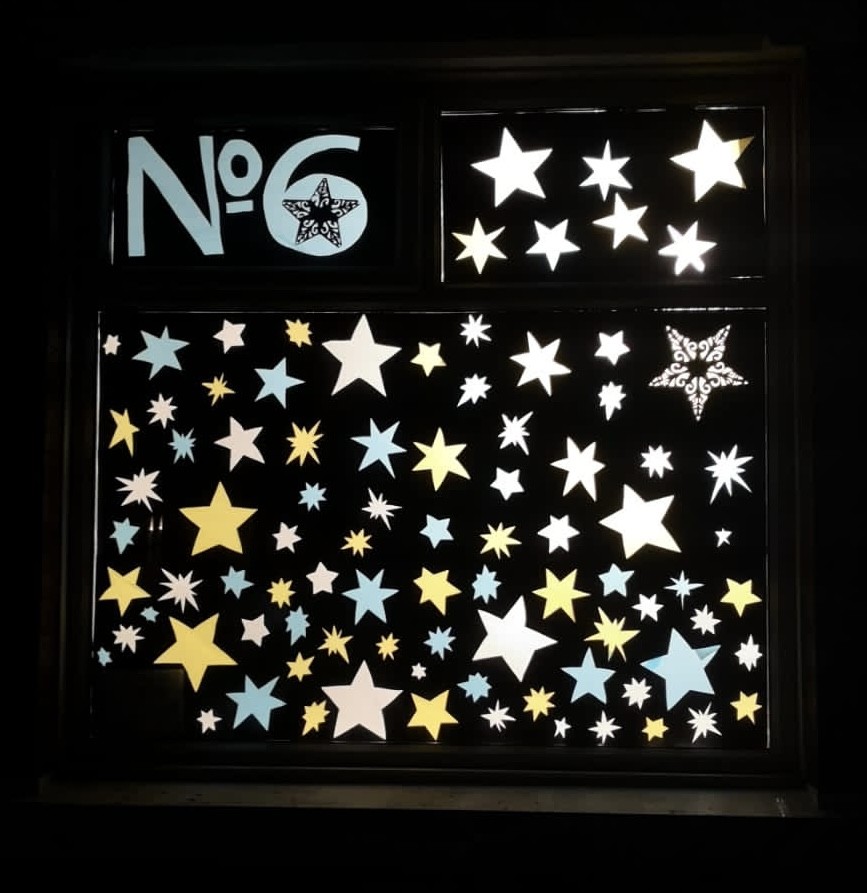 Love Your Neighbour is an ecumenical alliance of churches spreading a message of hope, love and kindness to people who are struggling this winter.
As in previous years it is mobilising an army of local volunteers to sponsor and deliver a million Christmas boxes to the most vulnerable and isolated.
Parishes in our Diocese are encouraged to get involved. More information and the website for the initiative is here.
---
Highlighting modern slavery at Christmas
For Advent this year, The Clewer Initiative is shining a spotlight on the vital role healthcare professionals play in identifying and caring for victims of modern slavery.
Our churches and communities are full of people who work for the NHS and it is important to keep modern slavery at the forefront of their minds as they head into work each day.
The campaign includes various articles about modern slavery and the NHS as well as four original prayers- one for each Sunday in Advent - to help us intercede on behalf of victims of modern slavery. The prayers are here.
---
Have yourself a digi Christmas
Spread the word online: Help to share Christmas videos and social media posts/stories through diocesan and local church social media accounts and videos to encourage people into local churches.
When tweeting or posting anything from your church social media account(s) use #FollowTheStar and (when on X/Twitter) the 'handles' @cofelancs and @churchofengland for reposts. Who knows - your picture may go viral!
See more about the Follw the Star campaign immediately below.
---
Follow the Star: Join the Song - all digital campaign materials
The theme of this year's national Christmas campaign is Follow the Star: Join the Song.
It is inspired by Luke 2:20 and highlights how singing can draw us closer to God and each other as we journey from Advent to Epiphany.
There are lots of materials available to support you over this period, from advent calendars to printed booklets, daily reflections to social media graphics – you can find all this and more at this link. There are also lots of resources available via the A Church Near You website - see below for link.
As part of the campaign, all choirs from cathedrals, churches, schools and communities are invited to 'join the song' for a new interpretation of the beloved carol, 'The First Nowell'. Featuring a brand-new melody, the carol has been re-written by acclaimed choral composer Bob Chilcott.
Free resources to help choirs of all ages and stages learn and perform the carol - including a downloadable score, lyric sheet, learning videos and backing tracks - are free from the A Church Near You's Resource Hub (registration required). You can also listen now to a preview of The First Nowell.
Other resources and information about this year's Followm the Star campaign are available here.

Does your church have a strong choral tradition?

Please get in touch with communicate@blackburn.anglican.org if you would like to feature in a national communications campaign.
Follow the Star: Email reflections
Sign up to our Advent and Christmas reflection emails and receive daily messages straight to your inbox to help you connect with this year's call to 'Join the Song'.
Follow the Star: Webinars
Explore Join the Song resources to support your church: This webinar offers information and ideas on how you can use the national branding, reflections and resources to help you to invite people to your church – both online and onsite. This webinar is now available on-demand.
Using Join the Song with under-18s: Find out how you can engage under-18s through singing our new setting of The First Nowell. Learn about the resources available for under 18s and get practical ideas for using them in schools, church or at home. Watch this webinar now on-demand.
Christmas 2023's digital resources unwrapped: This interactive session by the Digital Labs team explored the resources available for this year's Christmas campaign. This webinar available to watch now.
---
GoChatter Videos
GoChatter Videos has more than 90 quality Christmas video resources for churches to use in their Christmas services this year!
These include customisable videos, Nativity service packs and carol lyric videos. Their resources make it easy to brighten up and customise your Christmas services, and promote them to your local community.
---
More Christmas videos
Christian Vision also has a wonderful selection of Christmas videos including Light of the World and Rethink Christmas and a modern version of the Nativity. All are free to download and use.
---
Other nativity resources for younger people
Ronnie Semley; from November 2023 and updated regularly
---