Twenty-four men and women began a new phase of their lives at the weekend as a series of ordination services took place across the County.
They were ordained to serve in The Church of England in Lancashire (Blackburn Diocese) and to support our ongoing work across the County and to tell people about Jesus as part of our 'Vision 2026: Healthy Churches Transforming Communities'.
Rt Rev Philip North, Bishop of Blackburn, ordained this year's group of Deacons on Saturday at Blackburn Cathedral. There was also the ordination of one 'Distinctive Deacon' at the same service and the receiving of one of the Priests.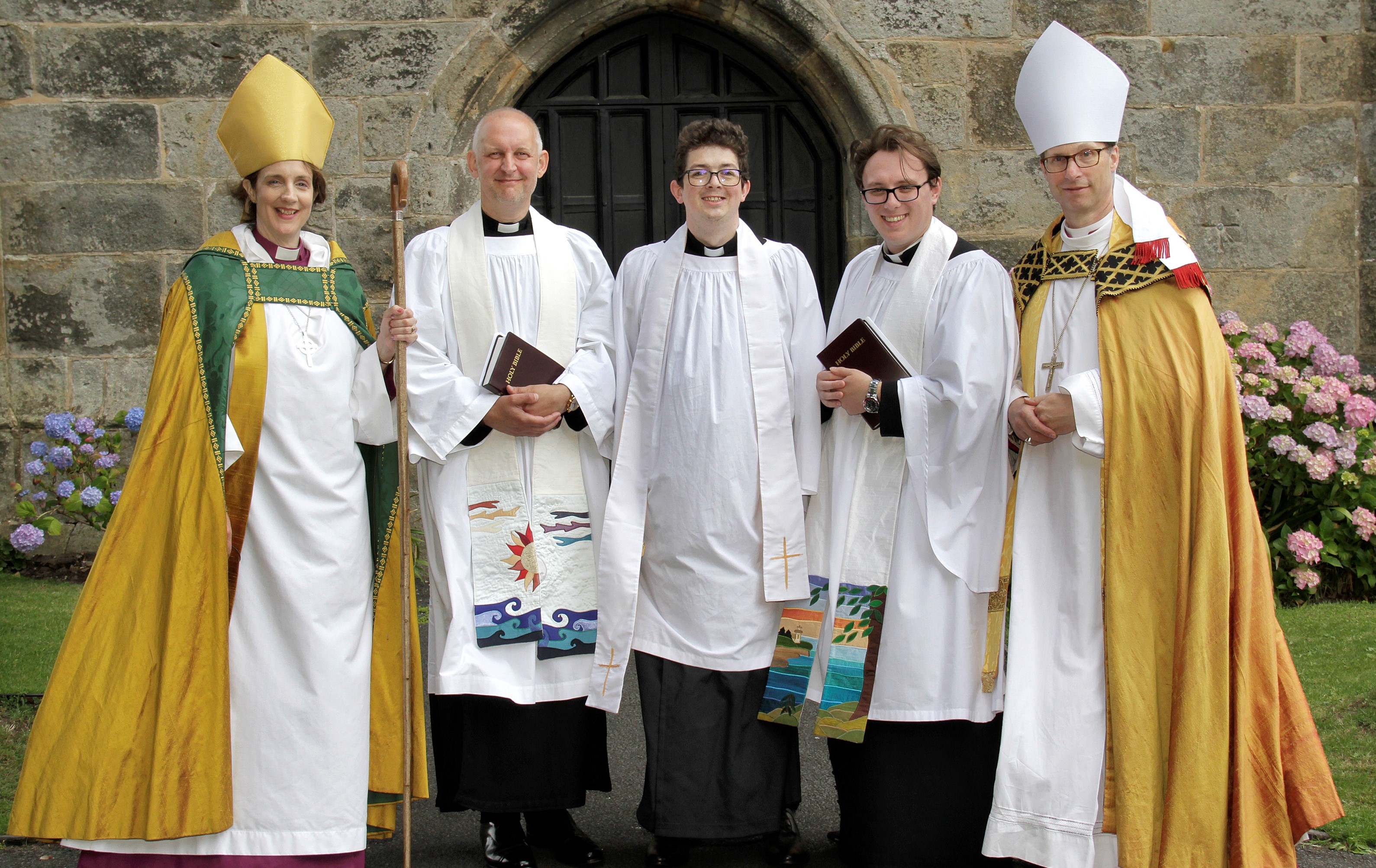 Meanwhile, the remaining Priests were ordained on Sunday during a series of services across the Diocese - at Broughton St John; Christ Church Thornton and Chorley St George - by Bishop Philip, Rt Rev Dr Jill Duff, Bishop of Lancaster and Rt Rev Tony Porter, who is an Honorary Assistant Bishop serving in our Diocese.
Prior to the ordination weekend all the ordinands spent several days on retreat at the Diocesan Prayer and Discipleship centre at Whalley Abbey.
For information about all of our ordinands, including 'personal profiles'; pictures and much more visit this page and this page on our Diocesan website where there are also links to livestream recordings where available. A full list of this year's ordinands and the churches and locations where they will serve accompanies this press release.
All Priests and Deacons will serve, or continue to serve, across Lancashire in the following villages and towns: Chorley (2), Blackburn (2), Ribbleton, Thornton-le-Fylde, Darwen, West Pendleside, Hoddlesdon, Broughton (2), Lea, Morecambe, Leyland, Buckshaw, Adlington and Lancaster.
The services were also anticipated in a special video released just before the weekend and featuring five of this year's cohort, and still available on our YouTube channel. The video also features Bishop Philip and Bishop Jill.
The ordinands in the video are Emily Barry, Stuart Longworth, Jean Kouacou, Jenny Guilder and Kathryn Sperring who will serve respectively in Ribbleton, Buckshaw Village, Adlington, Morecambe and Little Thornton.
Reflecting on the whole weekend, Bishop Philip said: "Ordination Services are always special moments in the life of the Diocese, but this year has been particularly joyful for me personally as these ordinations were my first since becoming Diocesan Bishop.
"Our ordinands come from all sorts of backgrounds, but they all have several things in common: they are prayerful people with real energy and commitment and a deep sense of God's presence in their lives.
"I am now excited to see what they will do in our parishes across Lancashire as they are released into ministry."
---
Captions for above pictures, top to bottom
Pictures by Sara Cuff for Blackburn Diocese
A Our cohort of Deacons (plus one Priest who was received into the Priesthood) are pictured after their Ordination Service at Blackburn Cathedral on Saturday alongside Bishop Philip and Bishop Jill
Priests who were ordained at Broughton St John Parish Church are pictured with Bishop Philip and Bishop Jill after the service on Sunday
Priests who were ordained at Christ Church Thornton are pictured with Bishop Tony Porter after the service on Sunday
Priests who were ordained at St George's in Chorley are pictured with Bishop Philip and Bishop Jill after the service on Sunday
---