Staff from Blackburn Diocese spent a very wet weekend at the Royal Lancashire Show recently as they helped and highlighted the issue of modern-day slavery in our rural communities in the 'Churches Together in Lancashire' (CTL) tent, writes Rebecca Whittaker.
Encouraged to find shelter by a series of sudden downpours, the CTL tent became a welcome escape for many who were invited in with a smile and a free hot drink. Some just wanted to chat while others enjoyed exploring exhibition stands of organisations such as The Clewer Initiative; Hope for Justice; Fairtrade Preston and many others.
But it wasn't just the adults who enjoyed their escape from the rain. The children experienced a variety of wonderful activities organised by Sarah Earnshaw, Diocesan Children's Work Advisor; Joy Rushton, Diocesan Being Witnesses Manager, both pictured, and their team.
Also on hand was the Methodist Church's Godly Play Bus, a yellow, double-decker which brings interactive Bible stories to children!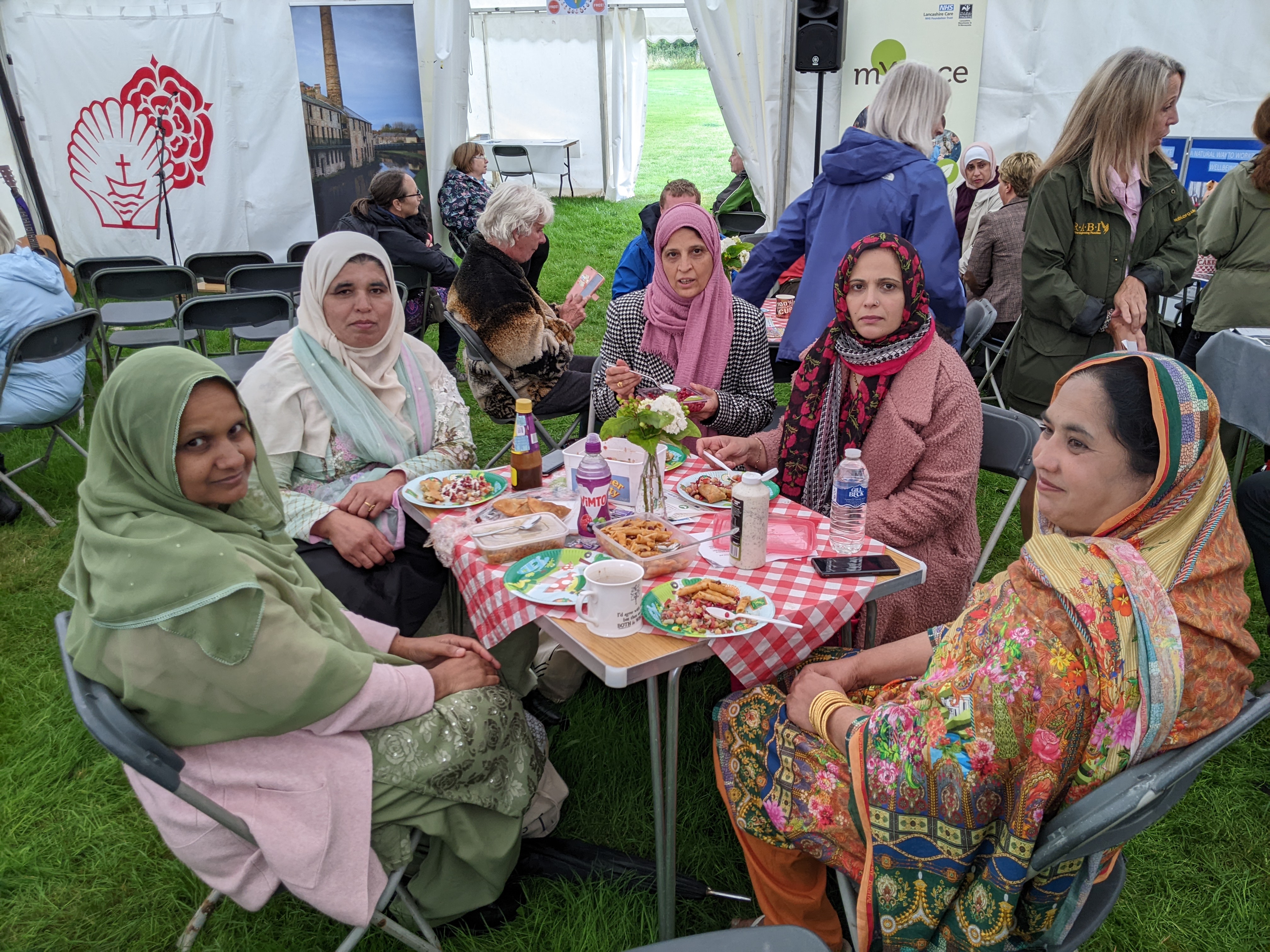 Whilst learning about the freedom God offers everyone, the children designed their own passports; heard the story of the Good Shepherd and even created their own superhero identities, complete with masks and capes, to help them fight modern-day slavery.
The real heroes of the weekend were the fantastic Churches Together team, especially as they helped other stallholders and the Royal Lancashire Show team fight off the rain.
One local pastor, Rev. Brian Drury from the Northwest Baptist Association, was very grateful to the tent volunteers as they attempted to rescue his stranded car from a very muddy field, getting covered head-to-toe with mud in the process.
But the team's willingness to help didn't stop there. A steward from the Royal Lancashire Show team remarked on the kindness of the volunteers when assisting them with tables, explaining how he was happy to do it after some of the team had helped him earlier that morning. And he visited the tent for the final service and thoroughly enjoyed it.
Meanwhile, Pat Rostron, Trade Stand Manager for the Royal Lancashire Show, told a member of the team how the singing heard from the Churches Together tent lifted the spirits of her own crew in amongst all the mud and torrential rain. She said it could be heard all the way from the Events Office.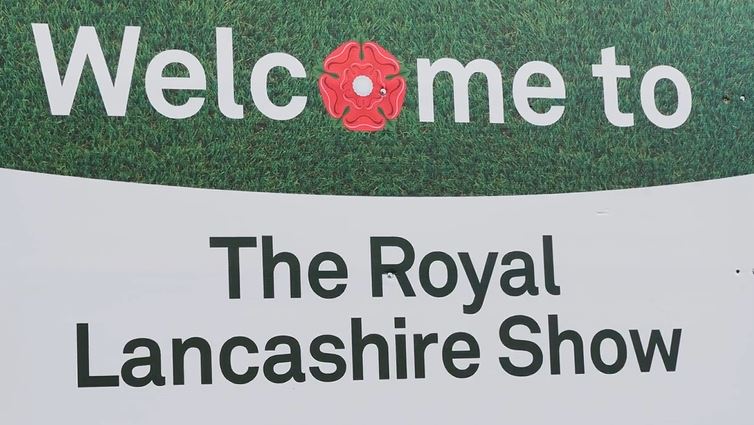 Sarah Earnshaw commented: "Although this year's Royal Lancashire Show may not have been as dry as many had hoped, it was definitely considered successful with the team spreading both awareness of modern-day slavery and God's love for people."
"We were delighted to be invited by Churches Together to participate in the Royal Lancashire Show Church Tent!"
"We are always looking for fresh ways to tell the story of Jesus to people and this was a great opportunity. Thanks to everyone who was able to help."
Ronnie Semley, August 2023
---