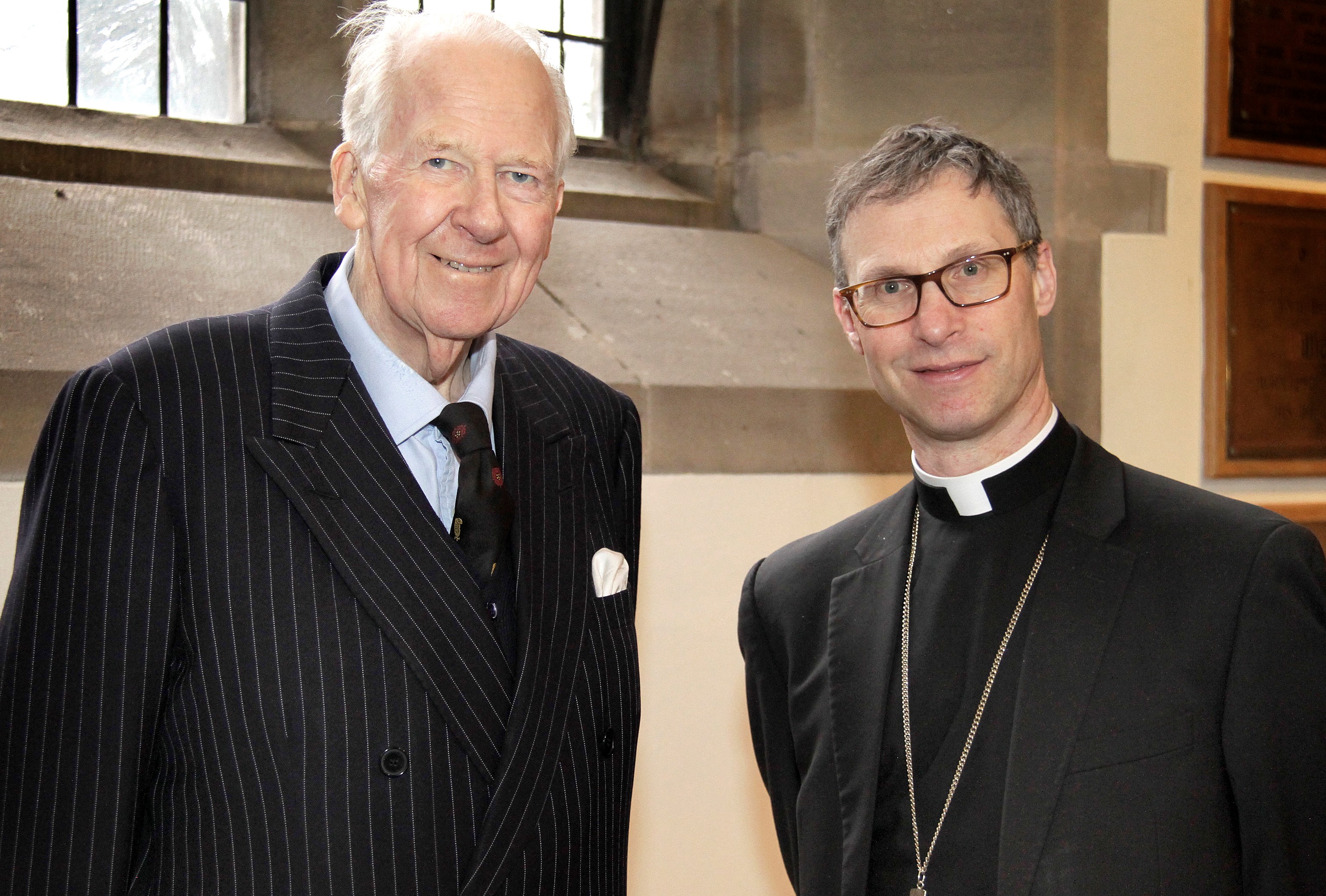 The Bishop of Blackburn Rt Rev Philip North has paid warm tribute to the former Lord Lieutenant of Lancashire, The Lord Shuttleworth KG, KCVO, who retired earlier this month.
Lord Shuttleworth was the Monarch's representative in Lancashire and attended ceremonies and other significant events on their behalf.
Speaking today, Bishop Philip said: "Lord Shuttleworth served the people of Lancashire with great distinction for more than 26 years and is a well-known figure around the County.
"As well as being the official representative of Her Majesty Queen Elizabeth and, latterly, His Majesty King Charles, he has also been responsible for many royal visits to the County including the memorable Maundy Service visit to Blackburn Cathedral by The Queen and the Duke of Edinburgh in 2014.
"Lord Shuttleworth has personally supported the work of The Church of England in Lancashire in many ways over the years.
"I was particularly grateful that, in his final few months as Lord Lieutenant, he was able to attend my announcement as the new Bishop of Blackburn is January of this year as well as my Installation Service at the Cathedral in June.
"So, on behalf of the whole Diocese I thank Lord Shuttleworth for his long service and wish him and Lady Shuttleworth a happy and well-deserved retirement."
Bishop Philip also welcomed the new Lord Lieutenant, Mrs Amanda Parker DL, saying: "I congratulate Mrs Parker on being appointed by His Majesty to this ancient role and look forward to meeting and working with her in due course."
---
Caption for above picture:
Picture taken by Sara Cuff
Lord Shuttleworth with Bishop Philip. They are pictured at Blackburn Cathedral on the day Bishop Philip was announced as Bishop of Blackburn in January this year.
---