Copies of the 2023/24 retreat programme for our Centre for Christian Discipleship and Prayer at Whalley Abbey have been posted to every church.
Please share them with your congregation and if you could use more printed versions of the programme click here for a form to order additional copies.
You can also make use of this digital attachment to reach a wider audience by sending it out on email; posting to your website and/or promoting on your social channels etc.
On that same page you can read more about the year ahead and get contact details for the Abbey.
The vision for Whalley Abbey is to be a place of encounter, spiritual refreshment and growth for all. The brochure contains details of our quiet days, residential retreats and monthly Supper Club.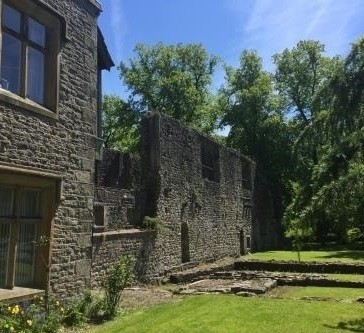 Perhaps you would like to bring a group from your parish for a parish weekend or quiet day?
If so, do please contact the Abbey.
And don't forget, there is a bursary fund to help any church member who could not otherwise afford to attend.
To book an event in the programme, please go to the website www.whalleyabbey.org or to discuss a possible event for your parish please ring the office on 01254 828400.
---