The Church must lead from the front in tackling injustice in today's society and as a voice for the poor … but also needs to put its own house in order.
That was the clear-cut message delivered by the new Bishop of Blackburn, Rt Rev. Philip North, to a congregation including high-profile civic, community and faith leaders from across Lancashire in Blackburn Cathedral at the weekend.
More than 1000 people, including many from parishes and schools from across the Diocese, packed the Cathedral and heard Bishop Philip speak passionately about how there are currently people in the County living just 36 miles away from fellow Lancastrians who have 36 years less life expectancy.
In his sermon he outlined how the poorest are struggling to survive against the backdrop of the cost-of-living crisis, while the sins of poverty and injustice are becoming the accepted norm in today's society.
The Bishop said: "Lancashire is a place of extreme social inequalities. There are streets in Morecambe where life expectancy is just 48, the lowest in the country.
"By contrast in Ribble Valley it is 84 which is just about the highest. Our coastal communities and mill towns have been massively hit by economic insecurity and pandemic and a culture of low pay means that many work hard but are still dependent on food handouts.
"We seem to be willing to accept poverty and injustice as if it were somehow inevitable; it isn't. It is sin. It is not God's plan that children should go hungry, labour should go unrewarded, gifts should go unused and undiscovered and so many should fail to flourish."
Warming to his theme, the Bishop also pledged firm support for all parishes serving their local communities in myriad ways, alongside his call to continue to create joyful Christian communities while emphasising the importance of placing children at the heart of everything we do.
In this context, Bishop Philip added: "The work our parishes and schools do to address injustice is heroic, because it is our task to live now as if God's future kingdom of justice had come.
"We do that as we feed the hungry, empower the disempowered, help our children to discover their true value and purpose and to live in harmony with the created world. These things are not 'bolt-ons' to the Gospel. They ARE the Gospel."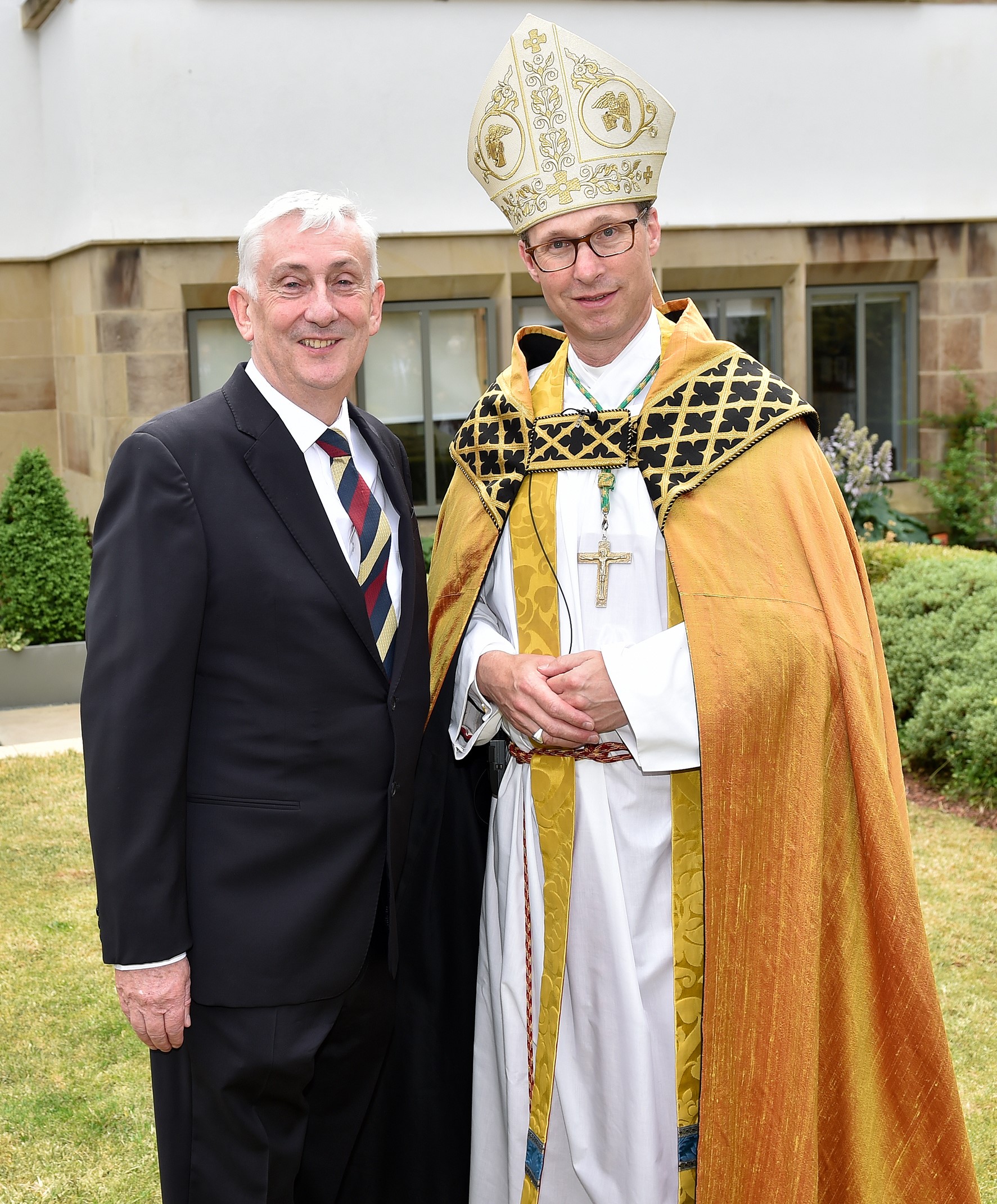 Among those present to hear the sermon were high profile figures including Lord Lieutenant of Lancashire, Rt Hon. The Lord Shuttleworth KG KCVO and Lady Shuttleworth; Speaker of the House of Commons and MP for Chorley, the Rt Hon. Sir Lindsay Hoyle; Deputy Speaker Nigel Evans, MP for Ribble Valley, many Mayors and Mayoresses and council leaders.
Speaking before the service, Sir Lindsay told BBC Radio Lancashire: "It's an absolute privilege to be here and to be part of this amazing day. Bishop Philip will get conversations going and will speak out on the difficult issues; he will make a difference and ensure there is a conscience in Lancashire and that's good for all of us."
Those present on Saturday also heard Bishop Philip issue a strong condemnation of the Church of England itself, for failing to address injustice across Diocesan structures where 'wealth disparities' are apparent for all to see.
He said: "We cannot accept any longer a situation in which some dioceses are sitting on vast piles of inherited cash whilst others in the north have next to nothing.
"These wealth disparities mean people in Lancashire pay more in parish share for fewer clergy because we didn't get lucky when the big bucks were being handed out.
"How will God honour a church which is so keen to address injustice when it sees it elsewhere, but will not first remove the vast log in its own eye?"
---
Captions for above pictures by Clive Lawrence for Blackburn Diocese:
Bishop Philip delivering his sermon during the Installation Service on Saturday
Bishop Philip, before the service with Speaker of the House of Commons and MP for Chorley, Rt Hon Sir Lindsay Hoyle
---