Women clergy from across the County will gather in May at our prayer and discipleship centre at Whalley Abbey for a 24-hour conference.
The first conference of its kind for our Diocese, it has been coordinated by the Dean of Women's Ministry and Vicar of Christ Church, Wesham, Rev Anne Beverley. It will take place from 10.30am on May 23 to 2pm on May 24.
Anne (pictured right) said today: "As part of our diocesan policy to encourage and promote women in ministry this conference has been a long time in the planning.
"We felt this would be a great way to provide a comfortable space for women to get together and to learn from each other and there is a real sense of anticipation now as it draws near.
"Across the 24 hours clergy are together there will be a range of excellent speakers; chance for time out in prayer and reflection; as well as an opportunity to socialise together."
The overarching theme is 'Jars of Clay' (from the Bible passage 2 Corinthians 4) and the conference will seek to support clergy in managing their personal resilience.
A wide range of topics will be covered by the speakers.
Rt Rev. Dr Jill Duff, Bishop of Lancaster, will discuss the place of following Jesus to the cross; Rt Rev. Philip North is speaking on finding resilience in ministry; Anne will speak about 'Being Vulnerable, Not Weak and the Vicar of Lancaster and Assistant Archdeacon, Rev. Leah Vasey-Saunders, will reflect on 'What is our Treasure?' for her talk.
Meanwhile, Rev. Fleur Green, Vicar of Broughton Parish and Assistant Archdeacon, will discuss recovering from difficult situations and growing stronger as a result while, at other times, clergy attending the conference will be able to consider ways to ensure they are caring for themselves as they undertake their day-to-day ministry.
Anne continued: "There are certain challenges that are unique to women in ministry, for example combining ministry and motherhood. Being able to share with each other and build relationships with others from across the Diocese who may be going through the same things that you are is really powerful and important."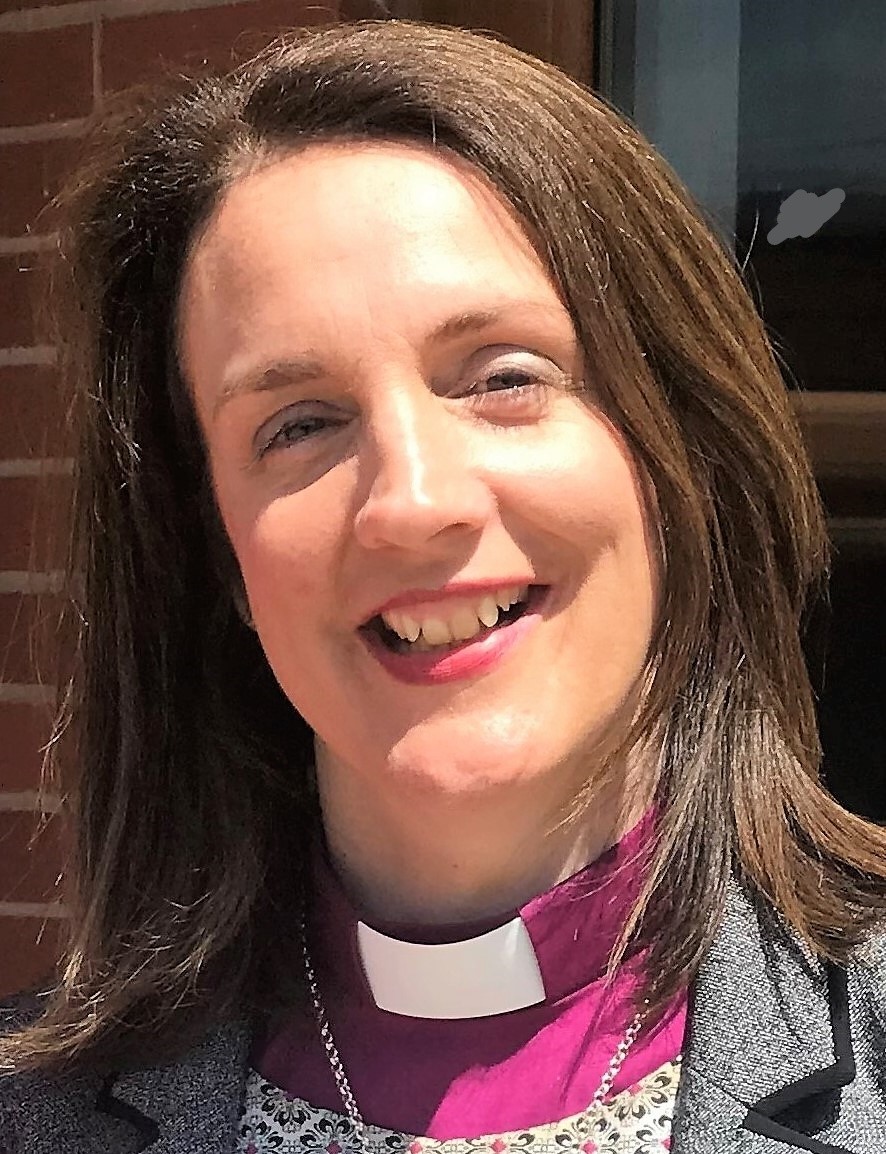 Bishop Jill, pictured right, who runs regular women's networking events, added: "We have such fantastic women clergy in Lancashire. I hope and pray this special time away together will replenish His light and grace in our 'buried treasure'."
All overnight rooms are now booked but clergy who wish to attend for the day sessions are still welcome and can email emily.ryan@blackburn.anglican.org to reserve their place.
Ronnie Semley, April 2023
---