Civic services for Her Late Majesty have taken place across Lancashire in advance of the County Service of Thanksgiving later today at Blackburn Cathedral.
See pictures from all the services on our Diocesan flickr feed:
All these services are in addition to other services happening in parishes across the Diocese this weekend in advance of the State Funeral.
The Civic Services took place Lancaster Priory and Blackpool Church, St John's on Friday and St Peter's Burnley and Preston Minster on Saturday. An additional Civic Service, organised via the local council, also took place at Chorley St Laurence Church.
Acting Diocesan Bishop and Bishop of Burnley. Rt Rev. Philip North, preached at the services in Burnley and Preston while Rt Rev. Dr Jill Duff, Bishop of Lancaster, preached at the services in Blackpool and Lancaster.
Both bishops had also issued video messages to the people of Lancashire in the last week following the death of The Queen. They can still be viewed here:
The Dean of Blackburn Very Rev. Peter Howell-Jones also spoke this week about the Civic Services in a message which is still available on our YouTube channel here.
The Cathedral Civic Thanksgiving Service has now taken place and you can watch the livestream below and read full coverage with pictures and video here.
---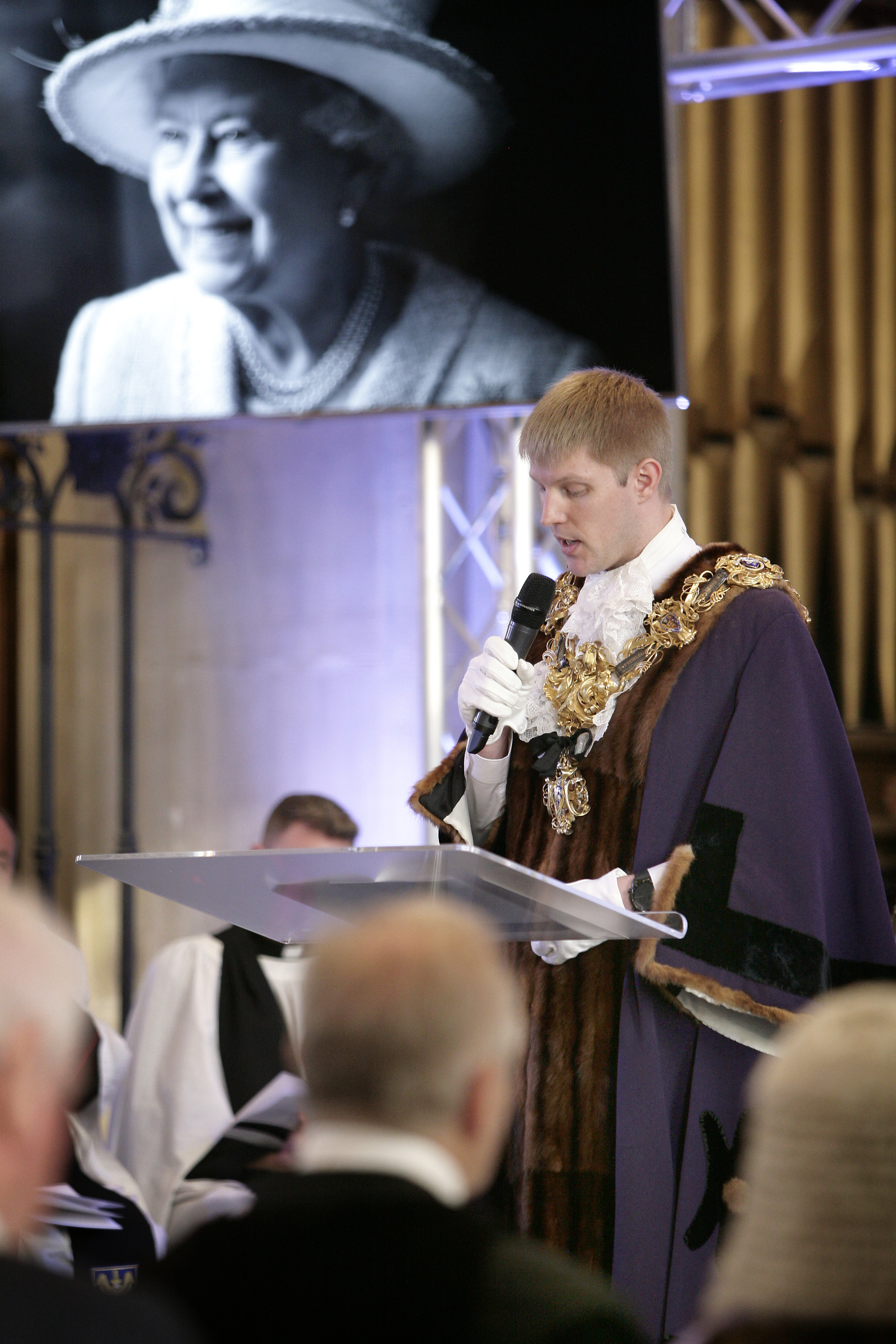 As well as the national Church of England online Book of Condolence, the Cathedral has also opened an online Book, alongside books currently available in the Cathedral and also in parishes across Lancashire to sign in person. Visit www.achurchnearyou.com to find your nearest church.
Many of our parish churches also have books of condolence and are also open for local services, quiet reflection and private prayer.
Resources and information for parishes to engage with across Lancashire are available 24/7 currently on our Diocesan website here, as part of ongoing coverage and support in this time of national mourning.
Ronnie Semley, September 2022
---