29th November 2017
Lancashire schoolchildren get special message from Bishop in Israel
Pupils in year 6 of a Lancashire primary have been sent a very special message from Israel just for them by the Bishop of Burnley, Rt Rev Philip North.
In a first for The Church of England in Lancashire, the Bishop of Burnley, Rt Rev Philip North, produced a daily video blog (or 'vlog') reflecting on his pilgrimage to the Holy Land with 40+ people from across the region.
The 10-day trip to Israel has just finished and all the vlogs can be viewed now on the Diocesan YouTube channel. But there is one extra vlog Bishop Philip has produced just for Holy Trinity CofE Primary School in Burnley. It can be viewed here.
The Bishop has visited the school several times in recent months to talk about pilgrimages as part of a year 6 module 'Life is a Journey'. On his last visit a few weeks ago he promised the youngsters he would record a message for them while he was on a real pilgrimage.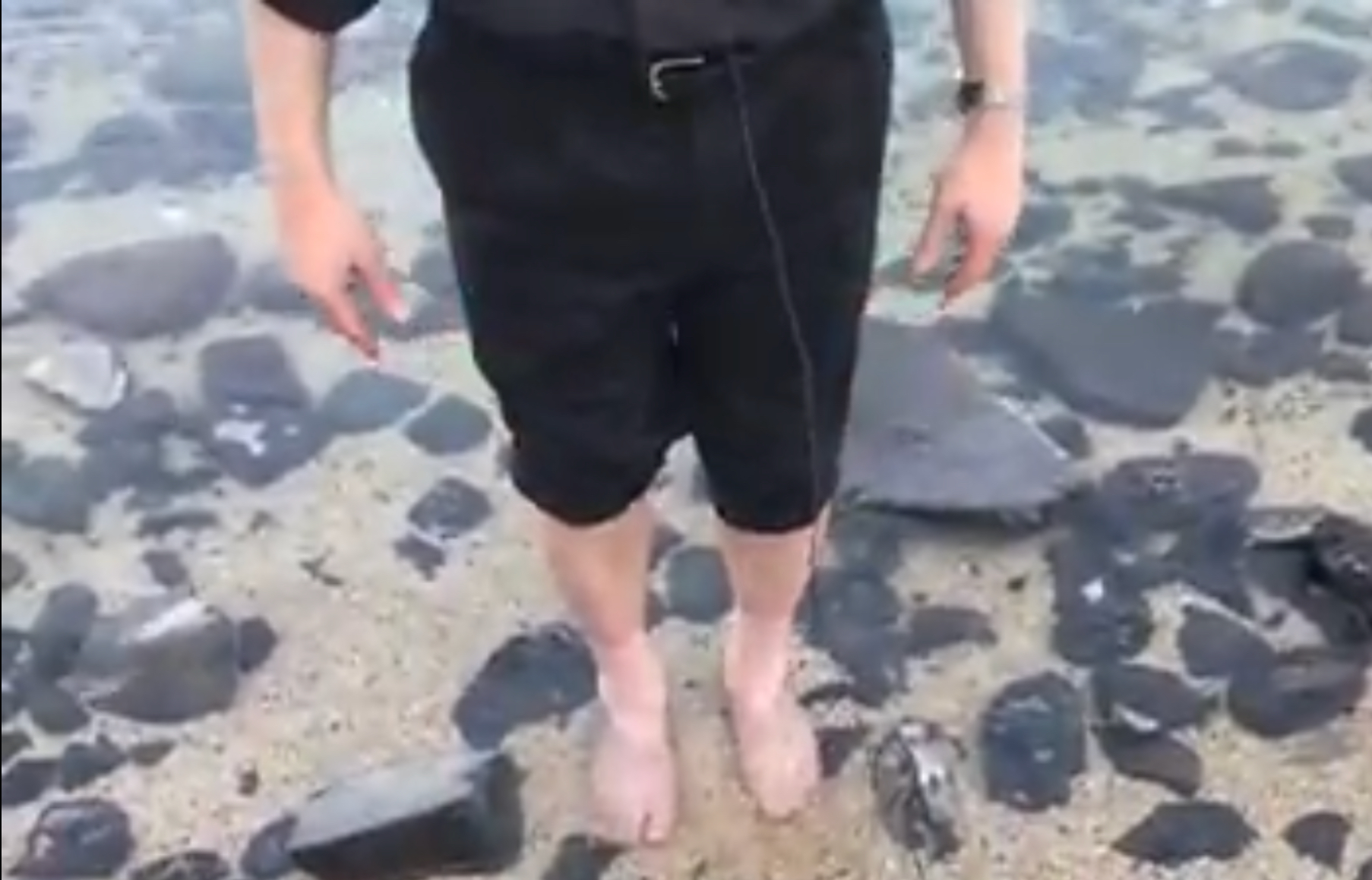 True to his word he did so. While paddling in the Sea of Galilee he delivers a two-minute talk to them saying: "A pilgrimage is a journey to a holy place and I've done just that. Look at my feet, I'm standing in the Sea of Galilee!
"All those stories you know from your RE lessons – many of them happened around the shores here. I've come here with a group of pilgrims and they are delighting in being in this place and their faith is growing deeper as we walk in Jesus' footsteps.
"We have been praying together and having fun together … and I'm off now for a swim in the sea!"
The special message delighted the children and their Head Teacher, Mrs Sally Smith who said: "We have been discussing pilgrimage as part of the lessons for year 6 but this message from Bishop Philip, together with all the other vlogs, gives a really good idea of what a real pilgrimage can be like.
"It's great for the young people to be able to view this message and we are very grateful to the Bishop from taking time out of his busy schedule to record it for us."
---