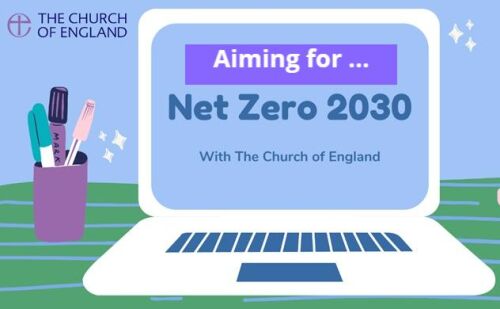 A reminder to parishes that we want you to help us calculate the baseline carbon emissions from our churches across the Diocese.
And - good news - the deadline for doing this has now been extended; from July 31 to August 31.
The Energy Footprint Tool (EFT) enables parishes to calculate the carbon footprint of their church and associated buildings.
Doing these calculations will be an important part of our 'roadmap' towards the 2030 Carbon Net Zero target agreed nationally by General Synod in July 2022.
Last year 39% of our parishes entered their 2021 data into the EFT and we want many more to do so this year. Parishes can submit their EFT 2022 data via the Parish Returns portal.
This is a password protected website and all parishes should have a warden/PCC member with access.
Any problems, contact Chrissie Oakley on chrissie.oakley@blackburn.anglican.org
And needing help to complete the return itself? Then Dave Champness (our Carbon Net Zero Project Manager) on dave.champness@blackburn.anglican.org can also help and please let Dave know any stories about your own parish carbon net zero journey.
Ronnie Semley, July 2023
---