Last updated 2nd October 2020
Diocesan Magazine - The See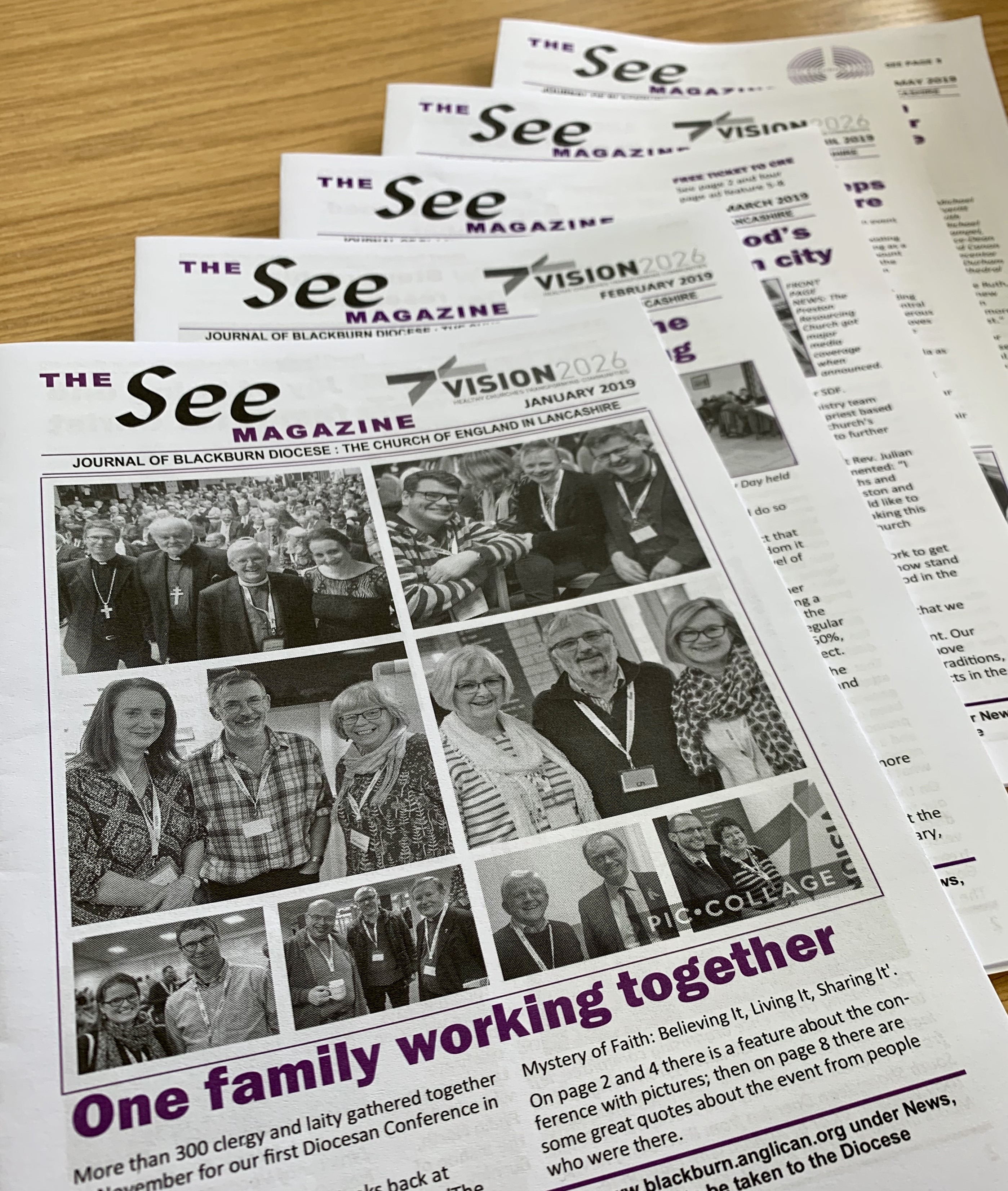 PLEASE NOTE: The See magazine is currently suspended due to the coronavirus outbreak; there will be no costs incurred by parishes for The See during the suspension. The April edition had just been printed when the lockdown occurred. You can read a revised pdf version of that edition below. The See will return in magazine format in due course. Any questions about The See in relation to the suspension, please email coronavirus@blackburn.anglican.org
---
What this page contains
The digital archive for The See - the magazine for The Church of England in Lancashire.
Links to other pages on this website telling you how to submit content for The See; information about advertising in The See; formats available to order and also delivery.
---
The monthly magazine for The Church of England in Lancashire (Blackburn Diocese) is 'The See', which has been established for many years. ('The See' is another name for a Diocese.)
The magazine is edited by Diocesan Communications Manager Ronnie Semley and is distributed to nearly all of our parish churches across Lancashire.
It provides a monthly digest of the latest news affecting and involving our parishes; including updates on our collective work towards Vision 2026 Healthy Churches Transforming Communities.
ONLINE SEE: A e-version of The See can be accessed from the table below. Archive editions go back to 2017 on this website. Please note, the current month's version is 'protected' which means it has a 'watermark' which is removed as soon as the next month's edition is published.
Older editions of The See in pdf format are available from January 2013 onwards. Email Ronnie via ronnie.semley@blackburn.anglican.org with your requests.
---
THE SEE MAGAZINE ONLINE ARCHIVE (MOST RECENT YEAR FIRST)
---
SUBMITTING CONTENT: For more information about copy deadlines and submitting articles for the magazine you can visit this page entitled 'Content for The See'.
---
OTHER PRACTICAL INFORMATION: For an overview of the effectiveness of The See magazine; information about advertising in The See; full up-to-date information for parishes about current formats available to order monthly and their costs and finally for information about delivery of The See to parishes you can find further details on this page.
Ronnie Semley (last updated September 2019)
---