Last updated 20th April 2022
Vacancy in See
Views on the next Bishop of Blackburn
There will be a public meeting held via Zoom on Thursday 28 April at 7pm. All are welcome to attend and express their views on what they would like from the next Diocesan Bishop.
This meeting will be chaired by Bishop Jill and attended by the Archbishop's Appointment Secretary and the Prime Minister's Appointment Secretary. The length of the meeting should be no longer than 90 minutes.
If you haven't received the Diocesan mailing and wish to have the Zoom code for this meeting, then please email karen.ashcroft@blackburn.anglican.org and one will be sent out to you.
We would love to hear your views on our next Bishop of Blackburn.
To collect views as widely as possible in this shortened timescale, we are using jotforms which you can accessed by using or clicking on the QR code. It only takes a five minutes to prayerfully complete.
There's an alternative for Children here: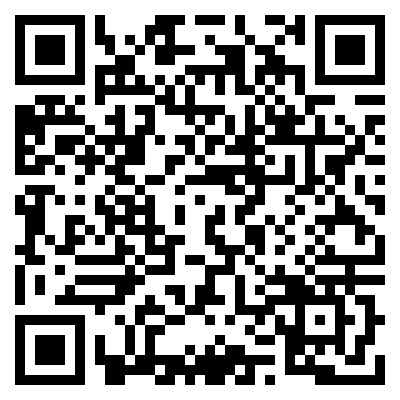 Please complete this jot form by Friday 29 April, if at all possible. This can be done in groups or individuals. For those without easy internet access, the Feedback form in Word format can be printed off to be completed and posted.
Note that there will be plenty of opportunity to suggest names after the Statement of Needs has been signed off on Tuesday 24 May.
---
Key dates to pray
Tuesday 26 April
Vacancy-in-See: Comments on draft documents in view of Diocesan feedback
Tuesday 24 May
Vacancy-in-See: Signing off documents and election of the six CNC representatives
June and July
This is when you will be able to suggest names of who you would like as the next Bishop of Blackburn
End July
CNC draw up long list of candidates (8-15)
Wednesday 21 September
CNC meet in York to shortlist five candidates

Tuesday and Wednesday

8 and 9 November

CNC interview candidates in York
---
Vacancy in See Committee; first meeting
Wednesday, March 30, marked the first meeting of our 'Vacancy in See' Committee and Bishop Jill invited prayer as this important meeting took place.
Bishop's Council elected Bishop Jill to serve as Chair of this important committee which co-ordinates our input as a Diocese into the national discernment of who God might be calling to be the next Bishop of Blackburn.
Bishop Jill writes: "Bishop Julian will be greatly missed when he retires in July. In his words, we give thanks for the 'time of God's favour' in Lancashire.
"We now continue with a forward momentum and prayerful faith to play our part in the process to discern who God is calling to be the next Bishop of Blackburn.
"We are wanting everyone in the Diocese to contribute to this discernment, as part of a wider consultation process - more on that soon. But the biggest difference we can make, is to be praying for God's guidance."
---
Role of the Vacancy in See Committee
The Vacancy in See Committee has two roles:
To draw up a Statement of Needs, setting out what we're looking for in our new Diocesan Bishop.
To elect the diocesan representatives to the Crown Nominations Commission (CNC) who select the next Bishop of Blackburn.
The Committee will meet three times. Its discussions are confidential.
Bishop Jill adds: "There are many Diocesan bishops retiring at the moment, but wonderfully, the National Church is responding to this, so our interview slot is sooner than we expected in November 2022, subject to the Archbishops' approval; which would mean the following timetable..."
---
Timetable for Vacancy in See
| | |
| --- | --- |
| We produce our Statement of Needs and elect CNC Reps | By end of May |
| Archbishops' advisers draw up their profile | By end of May |
| Time period for any names can be put forward ("Crazy List") | June and July |
| CNC draw up Long List of candidates (8-15) | By end of July |
| CNC meet to shortlist 5 candidates for interview | Late September |
| CNC interview candidates | November 2022 |
| Announcement (8 weeks) | January 2023 |
| New Bishop of Blackburn (3-6 months later) | July 2023 |
---
Vacancy in See briefing document
The briefing document provided to members of the Vacancy in See Committee is available to read for anyone who wants to do so by downloading here.
---
Vacancy in See Committee Members
Ex-Officio
The Rt Rev Dr Jill Duff (Chair)
The Rt Rev Philip North
The Venerable David Picken
The Venerable Mark Ireland
The Very Rev Peter Howell-Jones
The Rev Paul Benfield
The Rev Stephen Corbett
The Rev Alex Frost
The Rev Peter Lillicrap
The Rev Dr Tom Woolford
Mr Stephen Boyall
Mr Bob Collins
Mrs Vivienne Goddard
Mrs Rosemary Lyon
Dr Laura Oliver
Mr Paul Ronson
Mrs Jacqueline Stamper
Lancaster Archdeaconry (Clergy Elected)
The Rev Paul Bye
The Rev Canon Dr Simon Cox
The Rev Canon Fleur Green
The Rev Damian Porter
Blackburn Archdeaconry (Laity Elected)
Mr David Barlow
Mr Duncan Walsh
Mr David Wilkinson
Dr Julie Woolford
Lancaster Archdeaconry (Laity Elected)
Dame Pauline Fielding DBE
Mr Sam Walmsley
Vacancy
Nominated by Bishop's Council
Miss Elizabeth Agbettoh
The Rev Anne Beverley
The Rev Munawar Din
Vacancy
Ronnie Semley, March 2022
---