Last updated 16th April 2021
Thy Kingdom Come 2021: Information on services; links to resources
A festival of prayer and worship for 2021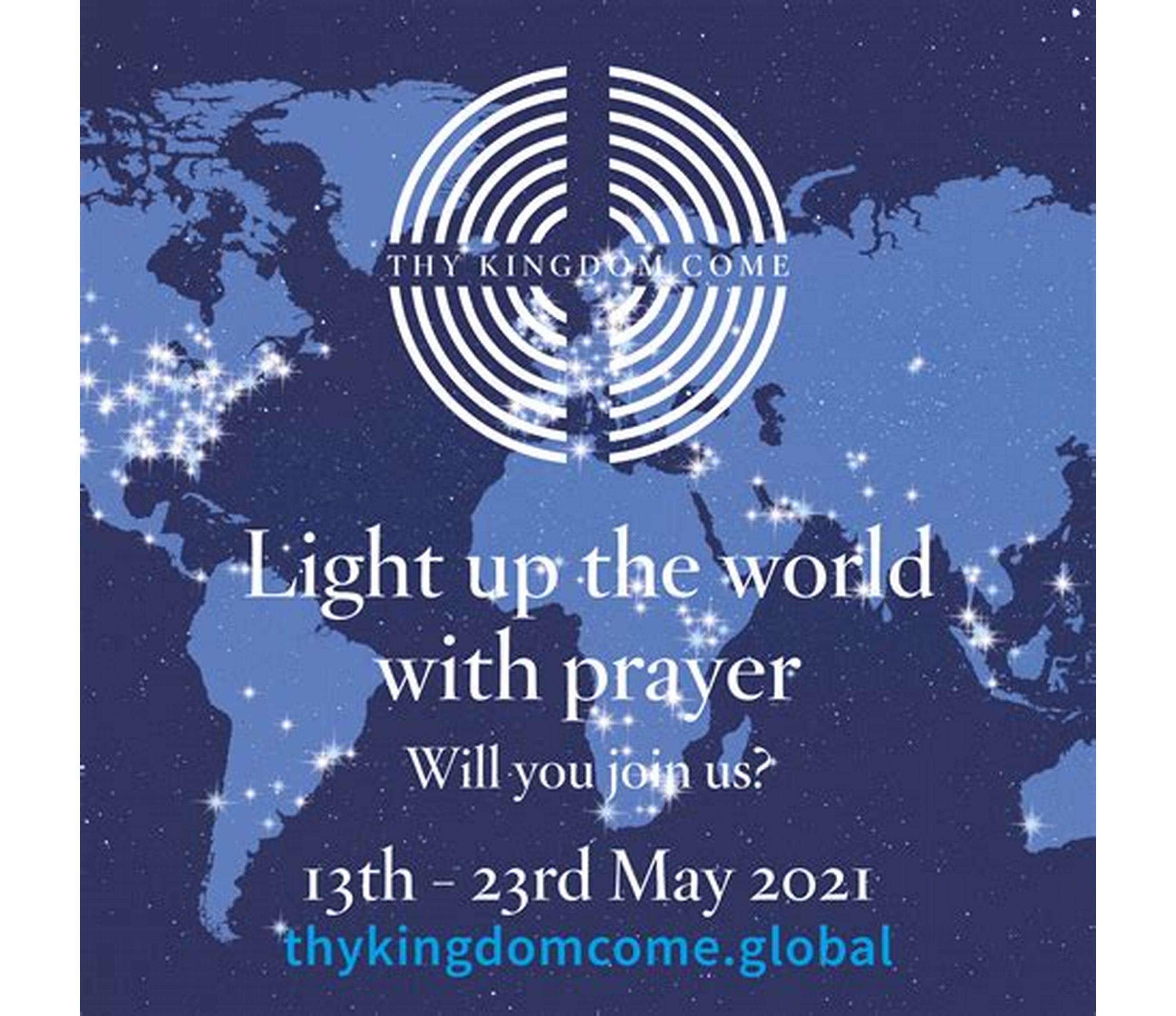 Welcome to this year's opportunity to celebrate #ThyKingdomCome.
Because of the current restrictions that are in place, we are celebrating this event online but we are really excited to bring you prayer and worship from across the Diocese that covers all worshipping styles.
We are using this period to encourage you to pray for five people that they might come to know the love of the Lord Jesus.
We have been so encouraged to see the large numbers of people sharing in online services on social media from the Diocese these past months and we pray that people who have watched our services may come to know the love of Jesus their Saviour and that their lives may be given to Him.
This is our 'landing page' to take you onwards for everything to do with Thy Kingdom Come for 2021; both locally in our Diocese and also connecting nationally. To find everything you need to get involved click here
We look forward to you joining in ... as together we 'Light up the world with Prayer'.
Ronnie Semley, April 2021
---