Last updated 7th September 2022
The Vine Community
A flexible framework for the Christian life
The Vine Community is a simple and flexible framework for living out a Christian life; sometimes called a 'rule of life'.
We want as many as possible to sign up and pledge to be part of The Vine Community.
There was a service of commitment in Blackburn Cathedral in June 2022 but there will be other events beyond then as this is a long-term commitment. Click here to pledge now.
Whatever your situation, there are three questions to help you explore what faith means to you already, and how to make the most of it.
This isn't necessarily about doing something 'extra', but about giving yourself the space to be the person God has made, and to grow in your relationship with Him, with an active, practical response to the teachings of Jesus Christ.
The Vine Community events for the next 12 months are as follows:
Saturday 8th October 2022 Vine community quiet day at Blackburn Cathedral: 'I am the Vine'.
Thursday 19th January 2023, 7-9pm Vine Community gathering at Whalley Abbey
Saturday 29th April 2023 Vine Community Quiet Day at Whalley Abbey: 'making space for God'.
Sunday 18th June 2023, 4pm Service of commitment at Blackburn Cathedral.
See this page for more on The Vine Community and joining the Community
---
Keeping in touch, with Parish Update
The best way to keep updated about the latest news related to The Vine Community - resources; events and more - is to read our Parish Update ebulletin.
All Parish clergy, LLMs, ALMs and parish officers should receive it automatically but if you don't then ANYONE can sign up for it. Go to this page and follow the link to the sign-up page.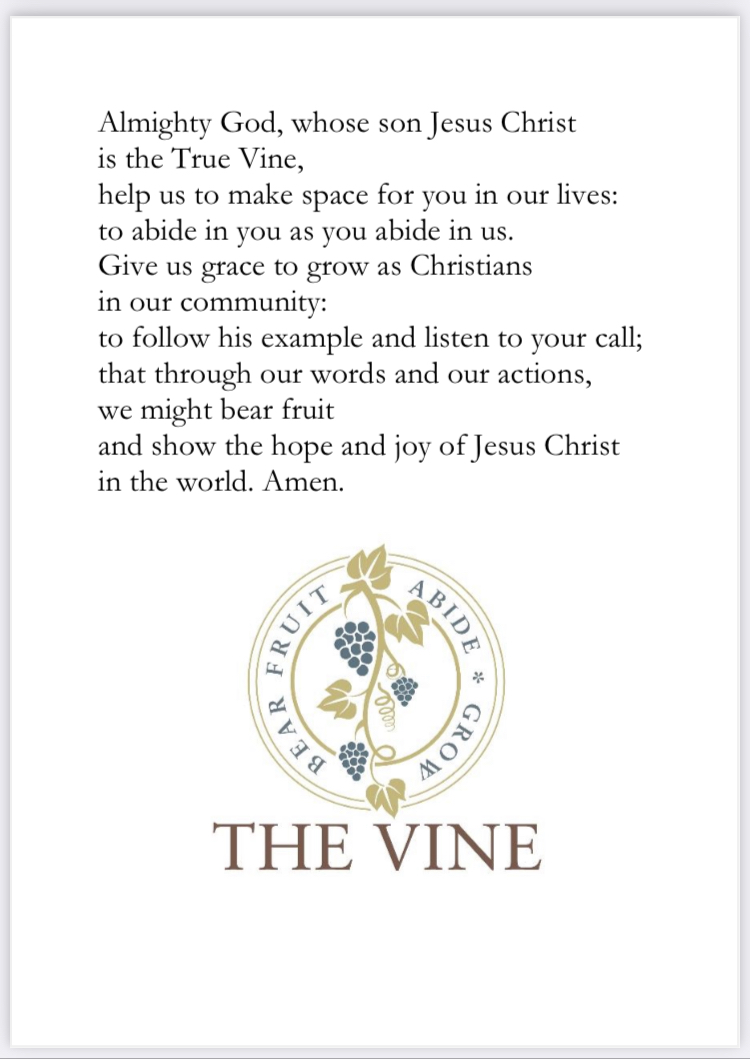 Ronnie Semley, last updated August 2022
---