Last updated 19th July 2018
Sports' Ministry meets Open Church in a rural setting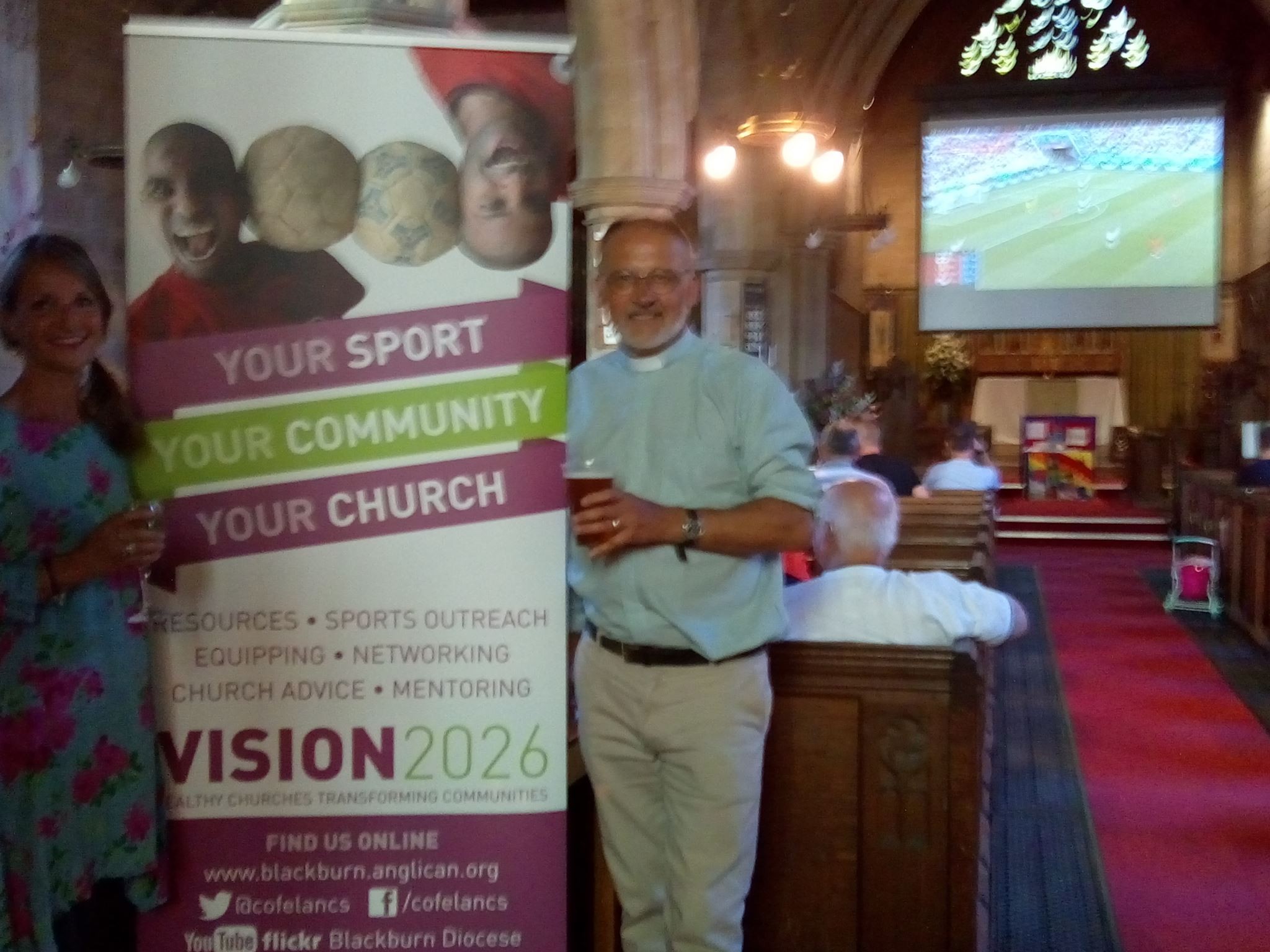 The doors of St Peter's Church, Scorton were flung open for the live screenings of the 2018 World Cup. Over a hundred people came as the community of Scorton gathered for England v Sweden and were very surprised to find a Bishop and a Pub "The Carpenter's Arms" and the Bishop serving in the Pub!
There has been some criticism so perhaps there those who don't believe what Scripture says: "Do not forget to show hospitality to strangers, for by so doing some people have shown hospitality to angels without knowing it." Ninety came for England v Croatia.
I don't really follow football but over these days in church I have realised that church is a safe place where people of all ages can express hope, joy, frustration anger and disappointment. These are the things that make us human – these are the spiritual things that we have in common. Jesus connected with people by meeting them in times of joy and sorrow, hope and need, frustration and anger: "Lord, do you want us to call fire down from heaven to destroy them?" said the Disciples to Jesus and possibly a number of us about Croatia!
Jesus flung open the doors of his heart so that all might come in and be saved. But others criticized and condemned Jesus showing they did not understand the Scriptures. And there have been those who have criticized us for opening our doors to all. What will Jesus say when He ….comes home?
The event was organised in conjunction with the Diocesan Sports' Ministry
---