Last updated 7th April 2020
Safeguarding Training Programme 2020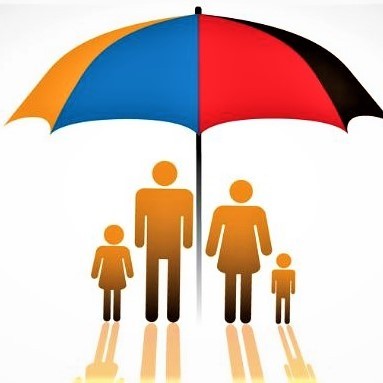 Important Notice - All face to face safeguarding training has been suspended until further notice. The C0 and Foundation courses can still be completed online Register here
In 2020 we are offering a new training programme in line with the new House of Bishops Training Practice and Guidance
We will no longer be delivering the combined C1/C2. Clergy C3 and the C5 refresher courses have now been discontinued.
Please note: required courses are essential attendance and recommended is best practice in accordance with the new guidance.
The Safeguarding Courses for 2020 are:
---
Basic Awareness (previously C0) - online course
Recommended for anyone who wants a basic awareness of safeguarding.
---
Foundation (previously C1) - online course
Required for anyone who has safeguarding responsibilities or who has contact with children and/or vulnerable adults. (Every role within the church has a safeguarding responsibility).
---
Leadership (previously C2) - face to face course
Required for anyone who has safeguarding leadership responsibilities or responsible for activities involving children and/or vulnerable adults. (Foundation (C1) will have to be completed by everyone before attending the Leadership course.
Raising Awareness of Domestic Abuse and Violence (previously S3) – face to face course
Required for anyone holding a Bishops licence, commission, authorisation or PTO, Spiritual directors, Bishops visitors, Pastoral visitors and Safeguarding officers.
Recommended for Senior staff teams, churchwardens, leaders of children's/adults activities, children and youth workers, others as relevant to role.
---
Safer Recruitment – online course coming soon
Required for anyone with responsibilities for DBS administering, recruiting, designated members of PCC who sit on interview panels and safeguarding officers.
---
Refresher courses
Required for anyone after 3 years of the initial Safeguarding training course.
If you have completed the former C1 only, your refresher course is the new Foundation (C1) online safeguarding course.
If you completed the former C1/C2 combined or the C3 Clergy course, your refresher safeguarding course is the Leadership (C2) face to face course only (you are not required to complete the Foundation (C1) beforehand).
---
Deanery training dates and venues will be offered throughout the year and we will no longer be taking parish requests.
Register here to access the Basic Awareness (C0) Course and the Foundation (C1) Course
Please book onto the courses listed below by clicking on the link to Eventbrite:
Managing Sex Offenders Workshop - St Cuthberts Fulwood - Saturday 29 February 10.30am
Workshop aimed at parish safeguarding officers followed by a briefing on past case review 2 (PCR2) with an opprtunity for questions. BOOK
Leadership Course (previously C2)
Date
Time
Location
Deanery
Eventbrite
Thurs 30 April 2020
6.30pm - 9.00pm

St Michaels on Wyre

St Michaels School, School Hall Lane,

Preston, Pr3 0UA

Garstang

CANCELLED

Sat 2 May 2020
11am - 1.30pm
Church Hall, Shady Lane,Slyne with Hest LA2 6JG
Tunstall

CANCELLED

Mon 4 May 2020
6.30pm - 9.00pm
All Saints Hesketh Bank, StationRd, Hesketh Bank, Preston, PR4 6SQ
Leyland

CANCELLED

Mon 18 May

2020

6pm-8.30pm

St Thomas' Hall, St Thomas Church,

St Anne's on Sea, FY8 1JL

Kirkham

CANCELLED

Wed 3 June

2020

10am - 12.30pm

Diocesan Offices, Clayton House,

Walker Office Park, Blackburn BB1 2QE

Blackburn with

Darwen

TO BE CONFIRMED
---
Raising Awareness of Domestic Violence and Abuse (previously S3)
Date
Time
Location
Deanery
Eventbrite

Thurs 14 May

2020

6.30pm-9pm

St James' Church, St James Street,

Clitheroe BB7 1HH

Whalley

CANCELLED

Thurs 21 May

2020

6pm-8.30pm

St John the Evangelist, Preston Rd,

Whittle-le-Woods, Chorley, PR6 7PS

Chorley

CANCELLED

Sat 23 May 2020
11am - 1.30pm
Church Hall, Shady Lane, Slyne with Hest LA2 6JG
Tunstall

CANCELLED
Safer Recruitment
Wed 10 June

2020

6.30pm - 9pm

St James Church, Stopes Brow

Lower Darwe, BB3 0QP

Blackburn with

Darwen

TO BE CONFIRMED
Rachael Campion
November 2019
---