Last updated 19th February 2018
Routes of Faith programme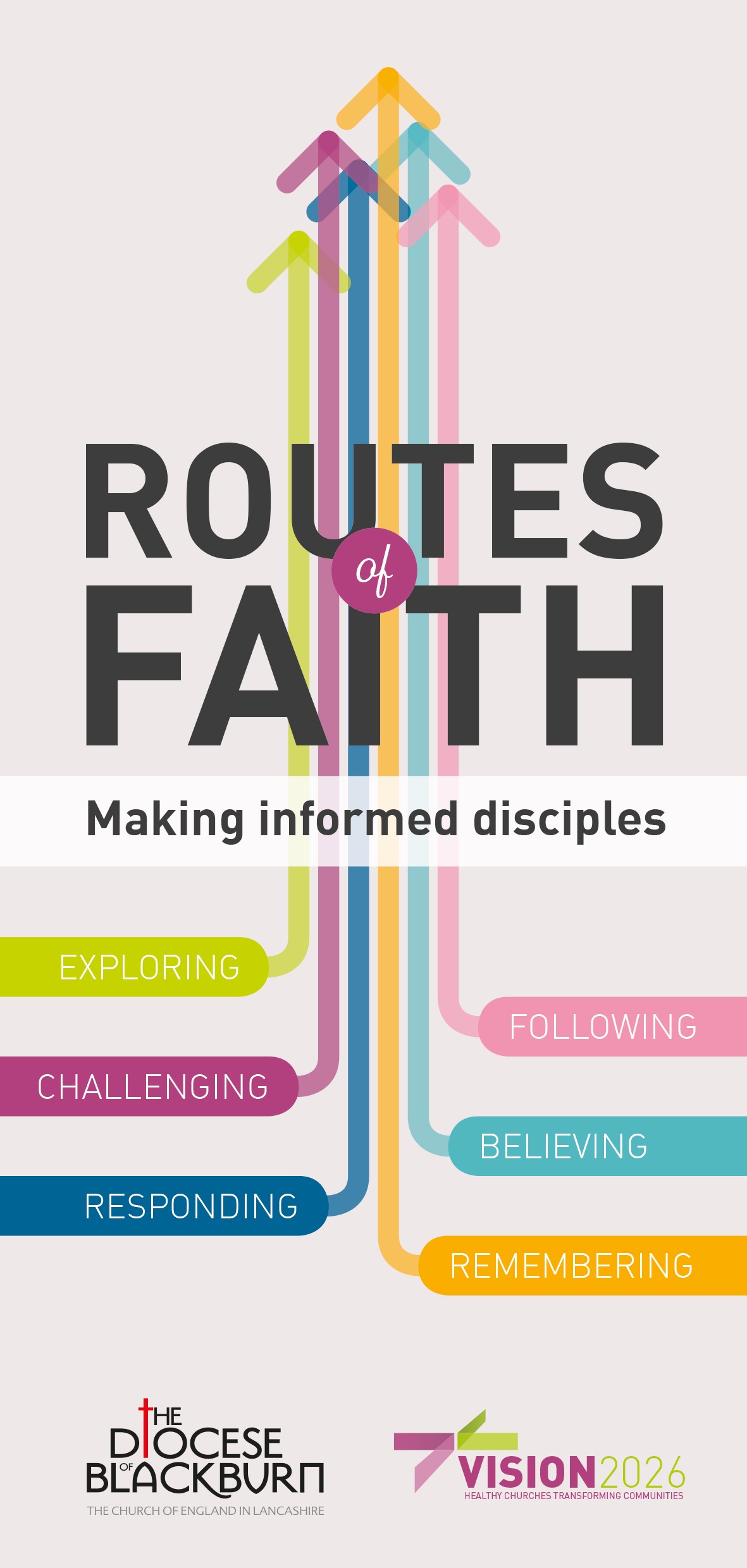 The new Routes of Faith Programme is for anyone who is interested in learning more about their Christian faith.
Two of the key areas of Vision 2026 are Making Disciples and Being Witnesses. We believe that knowing the Scriptures, understanding what we believe, and thinking about how we show this in our daily lives are crucial to our journey of Christian Discipleship and our ability to be Witnesses to Jesus Christ.
We trust that the programme's modules will help you to:
Know the Scriptures better
Pray with greater depth and urgency
Talk about your faith with more confidence
Think about how we show God's love in action
Reflect on how our churches fit in to today's context
Consider your own participation in the Church
You can do just one module, all six, or any number of the modules. The modules are independent, so you don't have to do them in any particular order or in a single year. You can choose whether to complete assignments, and what sort of assignment to do – they aren't all essays!
---
Module timetable 2017/2018
All sessions will begin promptly at 7 pm and finish at 9.15 pm, with a drinks break partway through
Module

Venue

Dates

Module Status

Remembering the people of God and the Old Testament

Church of St Mary the Virgin

Church Lane

Goosnargh PR3 2BN

Tuesdays

26th Sept – 24th Oct 2017

Waiting list

Challenging the world and ourselves: ethics and mission in the modern world

St James' Church

St James St

Clitheroe BB7 1HH

Mondays

6th Nov –

4th Dec 2017

Waiting list

Following Jesus through the New Testament

St Cuthbert's Church

Lytham Rd

Preston PR2 3AR

Mondays

8th Jan –

5th Feb 2018

Waiting list

Believing the teachings of the Church: questions of faith and doctrine

St James' Church

Stopes Brow

Lower Darwen BB3 0QP

Thursdays

22nd Feb – 22nd Mar 2018

Three places available

Exploring our identity through the history of our Church

Caedmon Room, Blackburn Cathedral, Cathedral Close, Blackburn, BB1 5AA

Wednesdays 25th April - 23rd May

Two places available

Responding in the power of the Holy Spirit: spirituality, prayer and worship

Lancaster Priory

Castle Hill Lancaster

LA1 1YZ

Thursdays

13th June –

11th July 2018

Waiting list
The Programme leaflet has more information. If you would like to attend one, or more, of the modules, please complete the application form and send to Mandy.Stanton@Blackburn.Anglican.Org
---