Last updated 25th August 2020
Routes of Faith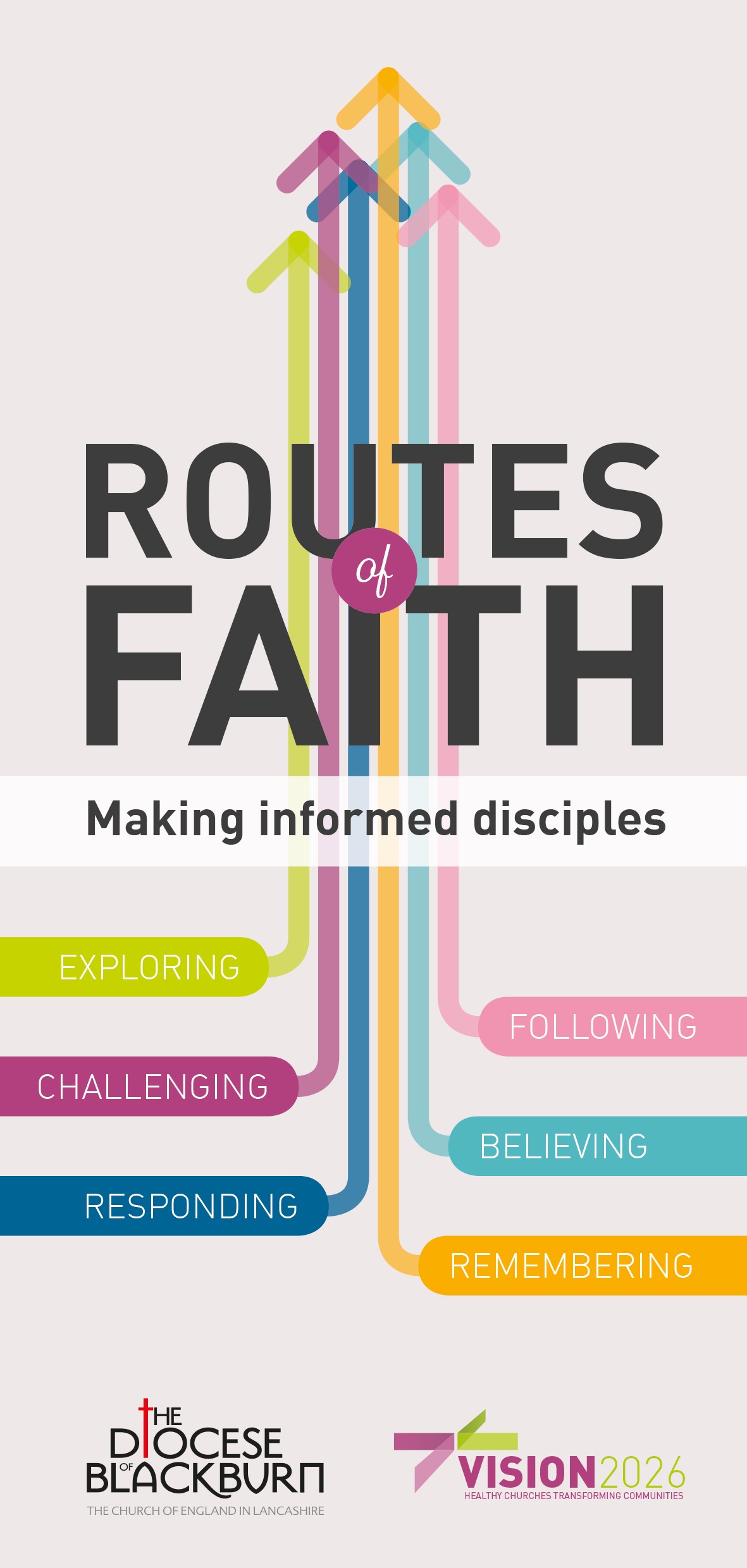 The new Routes of Faith Programme is for anyone who is interested in learning more about their Christian faith.
Two of the key areas of Vision 2026 are Making Disciples and Being Witnesses. We believe that knowing the Scriptures, understanding what we believe, and thinking about how we show this in our daily lives are crucial to our journey of Christian Discipleship and our ability to be Witnesses to Jesus Christ.
We trust that the programme's modules will help you to:
Know the Scriptures better
Pray with greater depth and urgency
Talk about your faith with more confidence
Think about how we show God's love in action
Reflect on how our churches fit in to today's context
Consider your own participation in the Church
You can do just one module, all six, or any number of the modules. The modules are independent, so you don't have to do them in any particular order or in a single year. You can choose whether to complete assignments, and what sort of assignment to do – they aren't all essays!
---
Some comments from previous participants:
(Gave me) more confidence in sharing faith and answering questions 
Discussions enjoyable and stimulating 
It's good to gather with other Christians and hammer out the issues that face us today in the world and in our parishes. 
I don't think ever in my life have I learned so much in such a fun environment. I'd recommend it to anybody.
It showed me the whole sweep of the Christian story. I was amazed once again by the reality of the Resurrection.
The tutor brought things alive. It's helped me to bring something more to people in my church.
The session on John's gospel was just mind-blowing, because John's gospel is such a love story. It was faith-enhancing. It's one of the best things I've ever done.
See interviews with previous Routes of Faith participants here
---
The Programme leaflet has more information.
The application form can be downloaded here
---