Last updated 19th October 2018
Pilgrimage to Walsingham results in growth in discipleship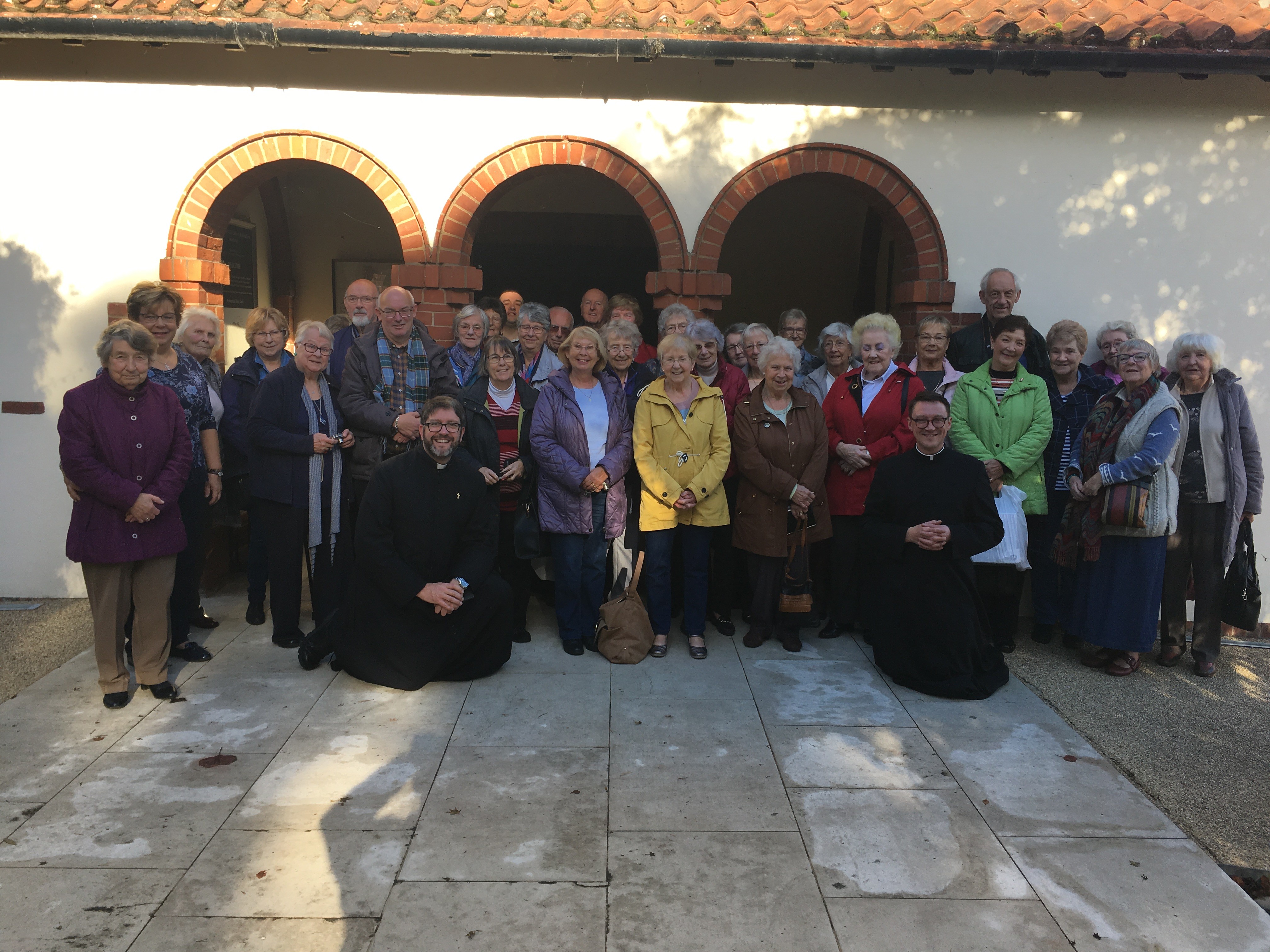 43 folk from two parishes returned from a time of spiritual renewal and growth in discipleship, a joint parish pilgrimage to the Shrine of Our Lady of Walsingham in autumn 2018.
Fr Chris Holden, Priest at Rishton writes, "during my time as incumbent at Church of the Ascension, Torrisholme, pilgrimage to Walsingham was something I began to revive, after a couple of years the numbers of those making pilgrimage grew and grew, and continues to do so under Fr Damian Porter, current parish priest. This year it was a joy for members of my current parish, St Peter and St Paul, Rishton to join them. The concept of pilgrimage to many of my folk was new, as was the Anglo-Catholic liturgy of the Shrine.
Through the signs and symbols of the liturgies and the presence of Jesus in the Sacraments 13 people from Rishton discovered the riches of the catholic tradition. As one pilgrims said
that was the most spiritually moving and uplifting service I've ever been to' and another 'I feel like something in my faith has changed for the better.
It was a privilege for Fr Damian and I to accompany them, and with the group to grow together in discipleship. Our coach driver, who had't attended church for many years, joined us for one of the liturgies, he said 'it's been a good experience' and 'it allows you to open your mind up afresh, you can find yourself'.
From the moving and powerful liturgies of sprinkling at the Holy Well and ministries of healing to the joy and splendour of the Solemn Pilgrimage Mass or candlelit procession of Our Lady and Benediction of the Blessed Sacrament, all encountered the Lord who opens the scriptures for us and meets us in the Breaking of Bread, and found an assurance of the prayers of his Blessed Mother, she who always points us to her son.

The four days of faith, fellowship and fun came to an end being reminded that we leave Our Lady's Shrine renewed and refreshed for the next stage of life's earthly pilgrimage, and that as disciples of the Lord, the living fountain of life, we are called to share that life abundantly with others.
---