Last updated 19th July 2018
Meeting people at community events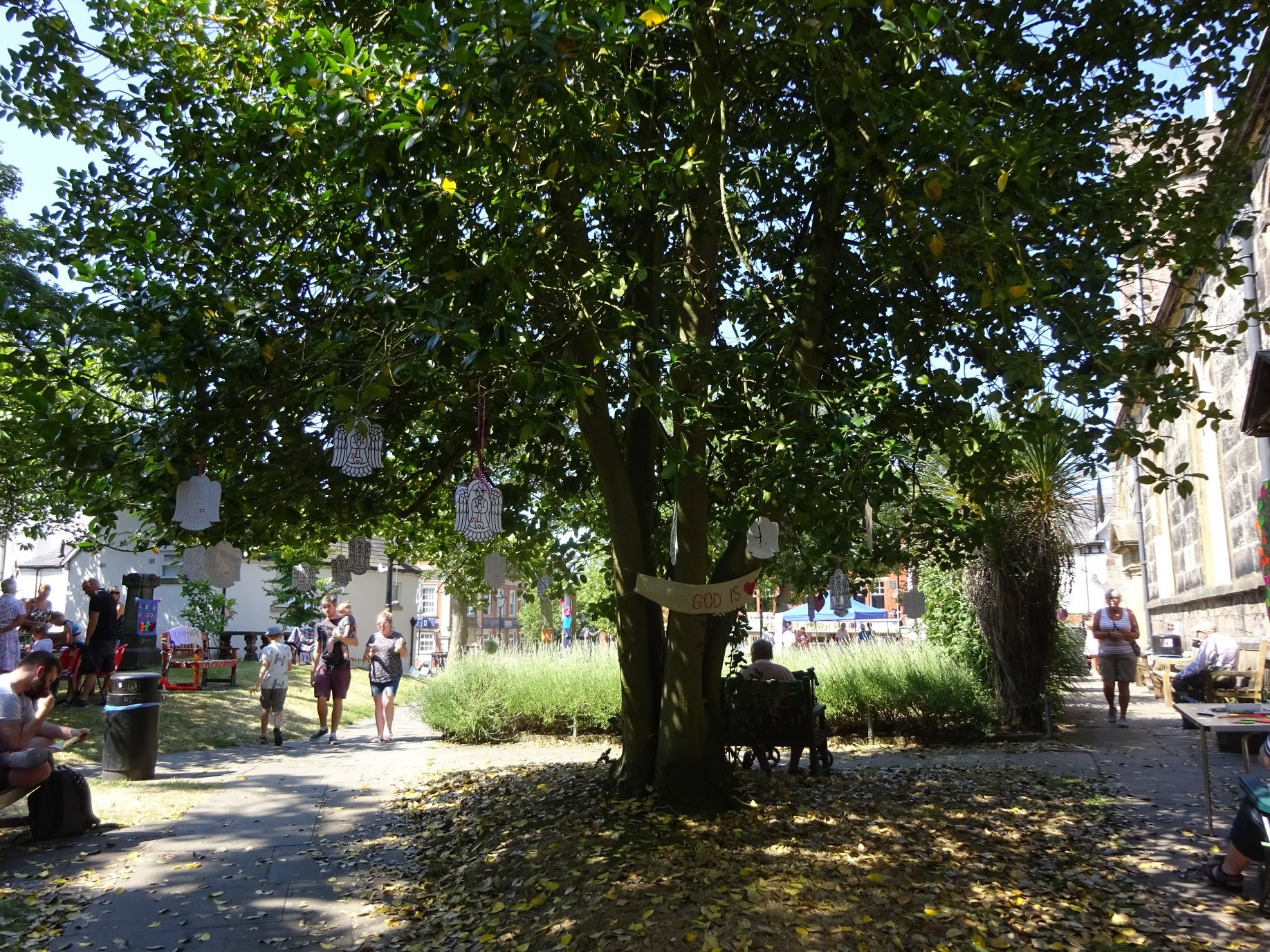 St Chad's, Poulton had a wonderful day hosting the Church in the Churchyard event.
We had plenty of visitors, some of whom stayed all day. More importantly, many were people who don't come to Church, but were attracted by the music, the decorations and the general busyness going on.
Masses of prayers written and pinned to the wooden prayer tree, peace doves made at the craft table, hymns and worship songs sung etc. Our puppets performed throughout the day - always very popular!
The children at St Chad's school had also created pieces for us which are now inside Church - hopefully this may encourage them and their families to come inside and see their work in situ. All in all a very worthwhile day.
---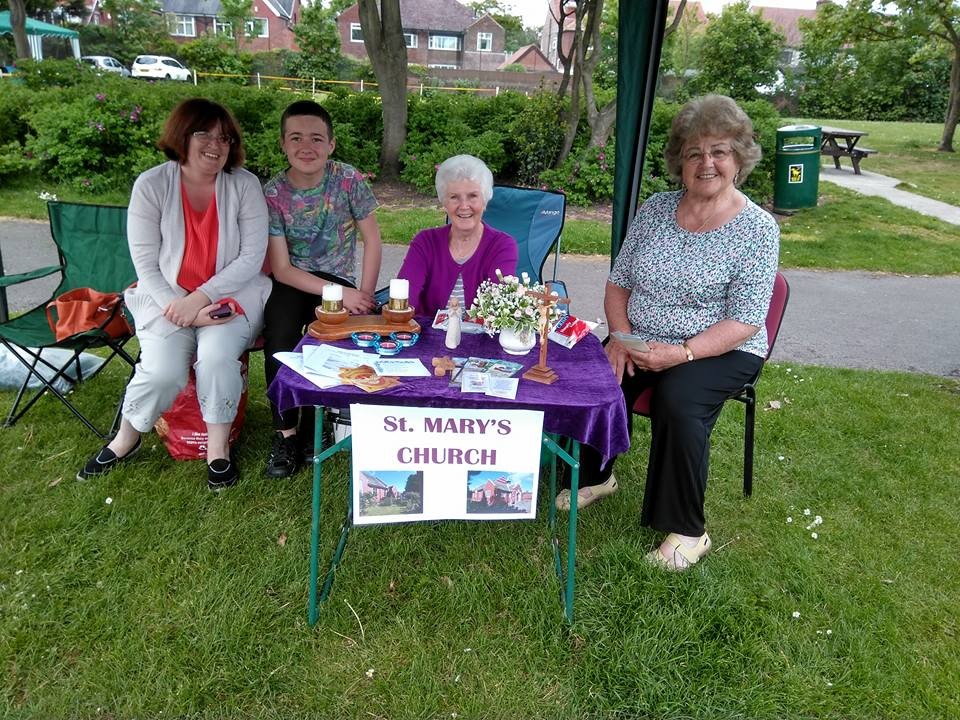 St Mary's, South Shore, Blackpool had a prayer tent and information about services at their local park fun day
---