Last updated 7th September 2022
Living in Love and Faith; updates, information and resources
Introduction to LLF, with links to national resources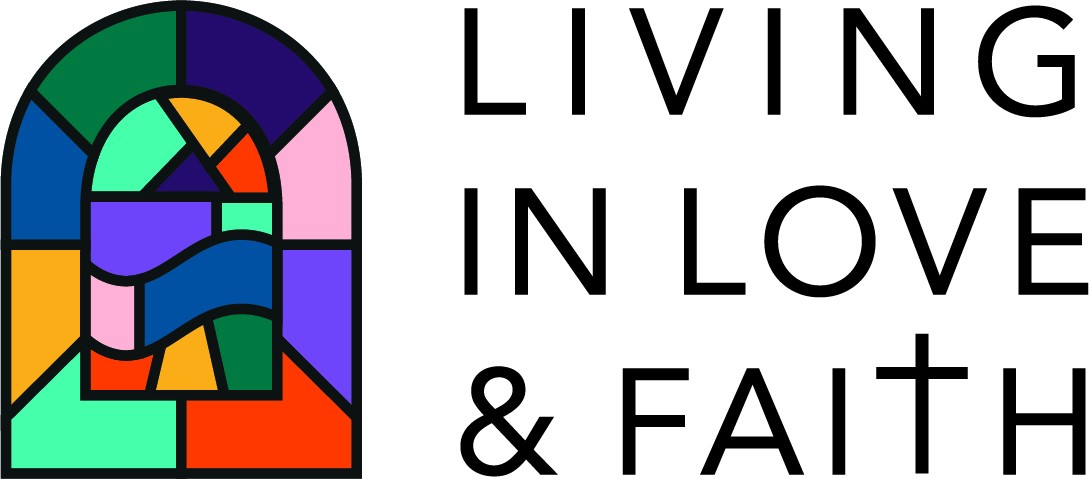 The Church of England's 'Living in Love and Faith' (LLF) teaching and learning resources, exploring questions of human identity, sexuality, relationships and marriage, have now been published.
This page continues to be updated although the consultation process with parishes across the country has now drawn to a close.
The national discussions will continue, through the Lambeth Conference and into General Synods taking place in 2023 as the results of the consultation are prayerfully considered.
Follow this link to access all the National LLF resources
See regular updates below this introduction for parishes (listed in reverse order, most recent first).
The national resources available included a 450-page book; a course for discussion groups; a series of films and podcasts; a course and an online library of other publications. It is thought to be the most extensive work in this area by any faith group in the world.
They were commissioned by the House of Bishops following three years' work by an LLF Coordinating Group of more than 40 people from across the Church. Bishop Jill served as one of the seven bishops on that Group. She has contributed to the content of the book and its accompanying 30+ hours of films, podcasts and the LLF course itself.
They were intended to initiate a process of whole Church discernment, learning and engagement in 2021 and 2022 within a clear timeframe (see below). This will, in turn, contribute to the Bishops' discernment of a way forward in relation to questions of human identity, sexuality, relationships and marriage.
---
LLF Advocates and chaplains
We had two Advocates who supported the consultation process in our Diocese while it was live. They were Revd Canon Dr Rowena Pailing and Revd Jon Scamman.
A team of LLF Chaplains were also appointed across the Diocese.
The role of chaplains is to offer up to two, one hour sessions to anyone within the diocese who wants a safe space to reflect on whatever has been stirred within themselves as a result of the process of engaging with the LLF resources.
If further support is needed, then suitable next steps will be signposted and explored. these people continue to be available if needed although the main consultation process is over.
---
Update number 13, September 2022
THE Church of England has released three new documents about the Living with Love and Faith (LLF) process and the experiences of those who have engaged with it.
The national church statement accompanying the new documents states "These and the LLF resources already issued prior to the consultation process beginning, will support the bishops in their ongoing discernment process as they seek to discern what they believe God is saying to the Church of England today."
The reports come at the beginning of the fourth and final stage of the LLF process, 'discernment and decision-making' and the House of Bishops will be meeting soon to consider them and the way forward.
The three new documents are:
A new 94-page report Listening with Love and Faith brings together approximately 6400 responses gathered from those who engaged with the course, which has run, including through the pandemic, since 2020.
A more comprehensive 154-page "technical report" goes into greater detail on the feedback received. It also sets out responses sent in from people who either did not take part in the course or did not complete a questionnaire but submitted their feedback anyway.
Finally, there is a reflective essay with the title Friendship and the Body of Christ, written with the Faith and Order Commission and billed as 'a resource for reflection and conversation'.
---
Update number 12, July 2022
Statement from the Bishops on the LLF Next Steps Group prior to the Lambeth Conference ...
The 2022 Lambeth Conference has published ten draft 'Calls' that will form the backbone of the Conference proceedings.
We, the bishops on the Next Steps Group that is overseeing the Church of England's Living in Love and Faith process on identity, sexuality, relationships and marriage, had first sight of the Calls on the day of their publication, the 20th July 2022.
We understand that Anglican Communion bishops from around the world will be invited to discuss and reflect on each Call and how each might be received and applied in their home context.
Read the Bishops' full statement here.
---
Update number 11, May 2022
Following feedback from across the country, the national LLF Next Steps Group agreed to extend the window for LLF engagement and response from January 2022 to April 2022.
You can read the announcement about the extension on the national Church of England website here.
The deadline is now past, but the decision to extend it meant that parishes, deaneries, and chaplaincies running the LLF Course during Lent 2022 were able to provide feedback via the online survey, as well as other creative forms of response.
Responses were encouraged generally up to that date as well.
---
Update number 10, January 2022
New year, new chance to do the LLF Course!
A number of parishes and deaneries are making plans to run the Living in Love and Faith course in the next couple of months, including as Lent Courses.
If you are looking for Lent material, and haven't yet decided what to use, it may be that LLF meets that need.
The timeframe for feedback from the LLF courses has been extended to the end of April, see above for more, so the timeframe works perfectly. See also update 9 below for comments from people who have already participated.
The General Synod representatives from our diocese have been invited to do a facilitated LLF course in a day, in preparation for future discussions at General Synod in 2023.
The Bishop's Leadership Team will also be doing an LLF course together soon.
Some parishes are also choosing to do the LLF course in a day with their ministry teams before running it as a course for parishioners. If you think that this would be helpful in your context, you could even have the ministry team watch the first session individually beforehand, so that you only have to fit four sessions into one day.
Do remember that if you have any queries or need any support, the LLF advocates, Jon Scamman and Rowena Pailing are both available. We also have a team of LLF chaplains who can offer confidential pastoral support. Information and contact details at top of this page.
---
Update number 9, November 2021
LLF courses are currently running in most deaneries across the Diocese. Some are taking place in individual parishes, others are being run jointly. Here are some of the comments made by participants so far:
'Excellent sessions.'
'I found [a particular conversation] really moving.'
'Some excellent, deep and though-provoking conversations, with a wide range of perspectives represented.'
'It's been great. How can we encourage other people to take part too?'
Living in Love and Faith is about encouraging people from across the church to learn and reflect together about questions of identity, sexuality, relationships and marriage.
What's it like doing the Living in Love and Faith Course with others? In the new film below from the national church - 'Living in Love and Faith: Taking Part in The Course' - four people share their experiences of taking part in the Living in Love and Faith course.
Before reading the rest of this update why not watch it now?
Meanwhile, in case you have missed it, the timeframe for LLF has been extended. This means that it would work well to run it as a Lent course in 2022, as the deadline for feedback is now the end of April. See Update 8 below for more on this on the deadline extension. Further discussions are then expected to go before General Synod in February 2023.
Parishes may also be interested to know that the Bishop's Leadership Team will be doing an LLF course together in the new year. Some parishes are also choosing to do the LLF course in a day, with their ministry teams before running it as a course for parishioners.
If you think that this would be helpful in your context, you could even have the ministry team watch the first session individually beforehand, so that you only have to fit four sessions into one day.
Do remember that if you have any queries or need any support, your LLF Advocates, Jon Scamman and Rowena Pailing, are both available. See above for contact details for Jon/Rowena and We also have a team of LLF chaplains who can offer confidential pastoral support.
---
Update number 8, September 2021
A number of Living in Love and Faith (LLF) courses are now running in parishes and Deaneries across the Diocese.
If you need any help getting a course off the ground, your Diocesan LLF advocates Jon Scamman and Rowena Pailing are there to help you, and you can contact them via these emails: jon@st.tees.org.uk or missioner@blackburncathedral.co.uk
Rowena and Jon would also be grateful if you could let them know if you are already running a course or have one planned over the next few months, and whether or not that course is open to people who worship in another parish.
Some individuals have already been in touch to ask where their nearest LLF course is, and they would like to direct enquirers to appropriate groups.
If you are still in the process of thinking about who might facilitate an LLF course, remember that online facilitator training is available, and that churches should follow the same processes for safe recruitment of LLF group facilitators as for any other study group leaders or volunteer roles.
---
Helpful articles about LLF
---
Update number 7, July 2021, Introduction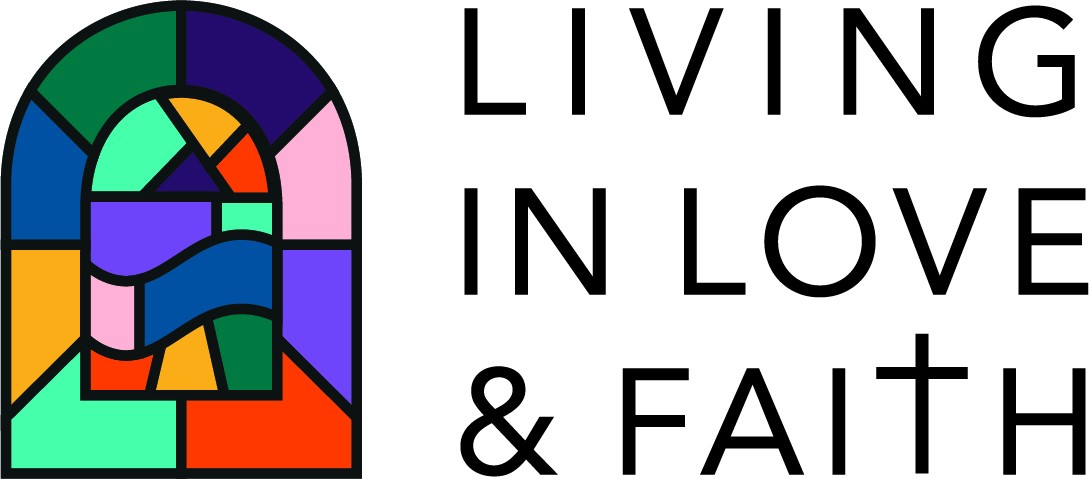 As you will be aware, Living in Love and Faith (LLF) is an invitation by the Church of England to take part in a national teaching and discernment process exploring identity, sexuality, relationships and marriage.
The LLF Learning Hub provides free access to all of the LLF resources, including the course, the book, the podcasts, the story films, and the online library.
We start this update with a message from Bishop Philip ...
"Living in Love and Faith is important for all of us as we explore who we are as human beings in relation to each other and to God. I will be participating in an LLF study group with colleagues in the autumn and am looking forward to this opportunity to learn from each other.
"I am very encouraged to see engagement with LLF across the Diocese, and especially with the number of Deaneries which have committed to a Deanery course in addition to parish-focussed groups."
Update 7: Learning and responding
Between now and the end of April 2022, we are all invited to participate together in a process of open exploration of the LLF materials, with a particular focus on taking part in the LLF Course (five sessions of two hours duration). Note this date has been extended from the original deadline of January 2022. See here.
All of the materials needed to run the course are available for free on the LLF Learning Hub, including videos and leaders' discussion guides. There is no need to purchase course manuals (£5 from Church House Publishing) unless you wish to do so.
This whole process is designed to give us the opportunity to provide feedback to the national church. Our responses are invited by completing an online survey available via this Survey Monkey link ...
Living in Love and Faith Survey (surveymonkey.co.uk).
You are also invited to send in creative forms of feedback – perhaps a snapshot of your course participants, or a video blog of your response to LLF. Visit the LLF Learning Hub to find out more.
Update 7: The Deaneries
The LLF Advocates Rowena Pailing and Jon Scamman have now visited most of the deaneries to speak to either clergy chapters or deanery synods about running a Living and Love in Faith course.
Active plans to offer LLF Courses which are open to the deanery are currently underway in Burnley, Blackburn, Blackpool, Chorley, Kirkham, Lancaster and Morecambe, Leyland, Pendle, Preston, and Whalley deaneries, with more to follow.
Blackburn Cathedral is also offering the LLF Course, which is open to all – visit the Cathedral website for more information. For updates about deanery courses, contact your local Area Dean, or get in touch with Jon and Rowena as LLF Advocates.
Update 7: Summer Online LLF Course
We have heard from a number of people that they are considering running an LLF course but that they would find it helpful to attend a course themselves first.
So we are going to run an online course over the summer to give people an opportunity to participate prior to facilitating a course themselves in the autumn.
This online LLF Course is for people within the Diocese who are considering running the course in their own church/area/deanery and would find it helpful to go through the course materials themselves first.
This course will take place on Zoom on the following dates:
Monday 26th July 7.30pm-9.15pm
Monday 2nd August 7.30pm-9.15pm
Monday 9th August 7.30pm-9.15pm
Monday 16th August 7.30pm-9.15pm
Monday 23rd August 7.30pm-9.15pm
The sessions will be facilitated by Sue Champness, Ali O'Brien, Rev. Carol Backhouse and Rev. Kat Gregory-Witham.
Although in an ideal scenario participants would attend all 5 sessions we are aware that people may be on holiday for some of the weeks so we welcome participants who would find this helpful even if they cannot attend all the sessions.
If you would like to participate in this course please complete this online form: https://tinyurl.com/LLFOnline
Please note, we encourage those who would like to attend a course (but are not considering running one themselves) to attend a course local to them later, in the autumn.
Update 7: Facilitator Training
If you are preparing to run an LLF course and wish to provide a two-hour training session on facilitation to small group leaders, please contact the LLF Advocates, Jon and Rowena (details below) who can put you in touch with the facilitator trainers in the diocese.
Update 7: IME Day with Dr Eeva John for Curates
Part of the first face to face IME Day for curates since lockdown was spent with Dr Eeva John, the national enabling officer for LLF.
Eeva led a useful and engaging session on pastoral principles, especially how we can overcome fear and speak into silence.
It was an opportunity to think through our own responses to any general situation which challenges us, and then to look at how we can be open to learning together specifically in the context of LLF and create spaces where we and others can be brave and feel safe.
---
Update 6, April 2021
It was good to see so many people at the LLF taster day in March, with input from Dr Eeva John, the national LLF enabling officer, and others. All of those who asked for a copies of the LLF manual should now have received it.
If you weren't able to attend the taster day, and want to know more, you can watch Eeva's talk here.
Now that Covid restrictions are lifting, and many people are thinking about the priorities for ministry in their local contexts, it would be a good time to have conversations in your parish, chaplaincy, or other ministerial setting, about how you can make best use of the LLF resources and course.
The online survey is now live for people to leave feedback once they have completed the LLF course. It is also possible to offer a creative response and/or tell something of your personal story here. NB you will need to make sure that you register and log in to the LLF learning hub to take part in these.
A number of people have commented on the time pressure of engaging with the process and needing to submit feedback, especially as we are all facing a period of major change as Covid restrictions are gradually lifting. We are delighted to be able to report that the feedback period has been extended to the end of January.
Do watch this space for more updates, and please get in touch if we can help in any way.
Rowena Pailing and Jon Scamman, LLF Diocesan Advocates
---
Update 5, LLF Taster Event, March 20, 2021
Our Living in Love and Faith (LLF) 'Taster Event' took place on March 20.
Introduced by Bishop Julian, it was led by our Diocesan LLF Advocates Revd Canon Dr Rowena Pailing and Revd Jon Scamman, who explained the purpose of the gathering: to outline what the LLF project is about and what kind of materials are available to assist with LLF discussions.
Those attending were strongly encouraged to engage with all the information and resources on the LLF Learning Hub.
Rowena and Jon indicated the Taster Event was about having a chance to outline how people can engage with those resources as part of the LLF process in their local context; doing so via good conversations, with an open mind and in as safe a space as possible.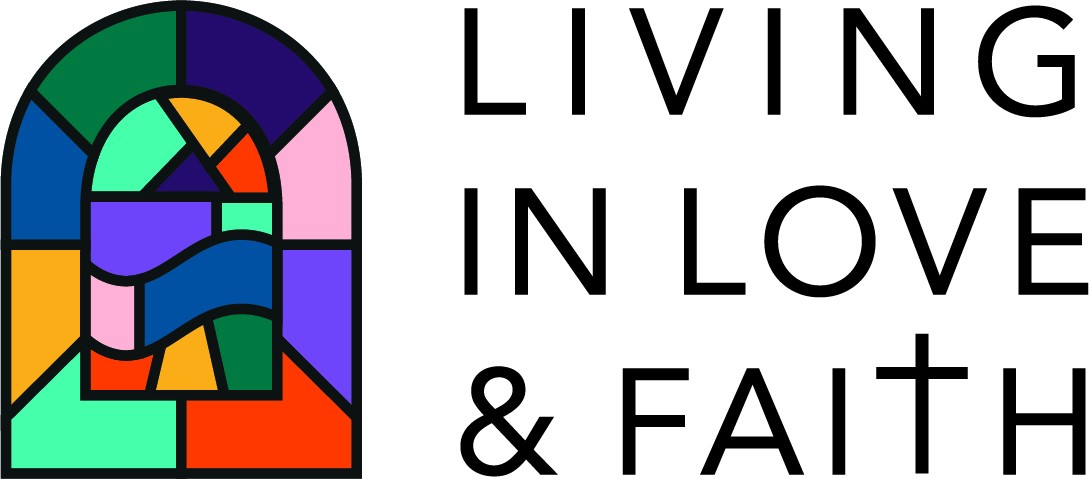 (There is specific guidance available for creating safe spaces to learn together well and you can find that document here.)
More than 160 people from parishes across the Diocese were in attendance online via Zoom.
Dr Eeva John, the national church's LLF Enabling Officer, recorded a special video for our Diocese to set the scene for the event itself and the LLF process generally.
The video featuring Eeva was followed by some reflections on the LLF process over the past three years from Rev. Canon Dr Jessica Martin, Residentiary Canon at Ely Cathedral and Rev. Canon Dr Andrew Goddard, who is Tutor in Christian Ethics at Ridley Hall and Westminster Theological Centre; both of whom have been part of the national LLF team.
A helpful representative sample of videos were also shown as part of the Taster Event to demonstrate some of the breadth of content that is available.
Later, Rowena and Jon explained their roles as Advocates in the Diocese; how they are leading LLF in this Diocese as facilitators, not campaigners on a particular view, and how they will work with an advisory group supported by local 'LLF chaplains'.
Those chaplains will provide a pastoral response to anyone who feels they need this support as part of the LLF process. More about the chaplains and Advisory Group in future updates.
It was also emphasised our Advocates will not be producing a Diocesan report about LLF to send to the national church; but rather it will be for people to have those discussions in their own settings at parish level and feedback directly by November of this year.
There is even the facility on the national LLF website for people to submit feedback individually if they wish to, alongside all the LLF resources.
While parishes and deaneries are being encouraged to hold their own LLF discussions, as our LLF Advocates Rowena and Jon are available to provide further support and advice you can contact on missioner@blackburncathedral.co.uk (for Rowena) and jon@st.tees.org.uk
---
Update 4, March 4, 2021
As stated in the previous update (see below) the Diocesan LLF Advocates Revd Canon Dr Rowena Pailing and Revd Jon Scamman were planning to write to all parishes and invite them to attend an LLF Taster Event on March 20.
Their invitation letter has now been sent, together with a programme for the Taster Event and the Eventbrite link for booking is now live.
If you need assistance with booking, please contact Julie Grimshaw on 07368 197069 or email julie.grimshaw@blackburn.anglican.org
---
Update 3, February 24, 2021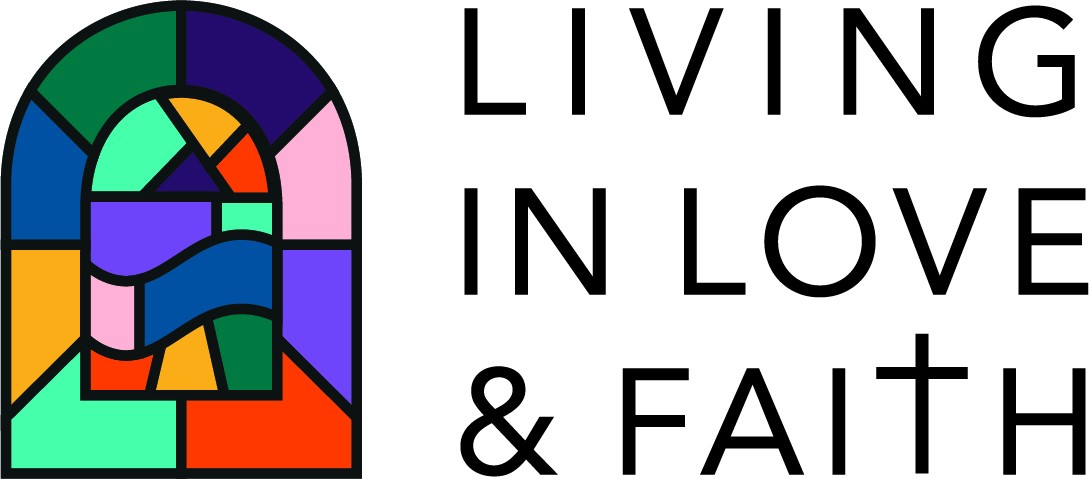 More about our LLF Taster Event
We can confirm there will be an LLF Taster Event for our Diocese on Saturday, March 20 online via on Zoom from 10.15am to 1.15pm to provide information and advice about engagement with the LLF resources for parishes and chaplaincies.
This will enable them to make their own contributions subsequently as part of the national process of discernment.
March 20 will include an overview of LLF; a conversation between two members of the national LLF team representing diverse viewpoints; a sample selected from the LLF course to experience together; the opportunity to begin thinking about how to engage with LLF in the local context and Q&A.
A letter will be sent very shortly to all clergy and licensed ministers by Diocesan LLF Advocates Revd Canon Dr Rowena Pailing and Revd Jon Scamman, personally inviting them to attend, alongside a lay person from each parish, chaplaincy and other ministerial setting. As always, this has also been communicated to parishes via Parish Update.
Full booking information will be given in the letter. Booking will be open until noon on March 17. We will post the letter to this page (and the Eventbrite link as well) as soon as it's available.
---
Update 2; February 10, 2020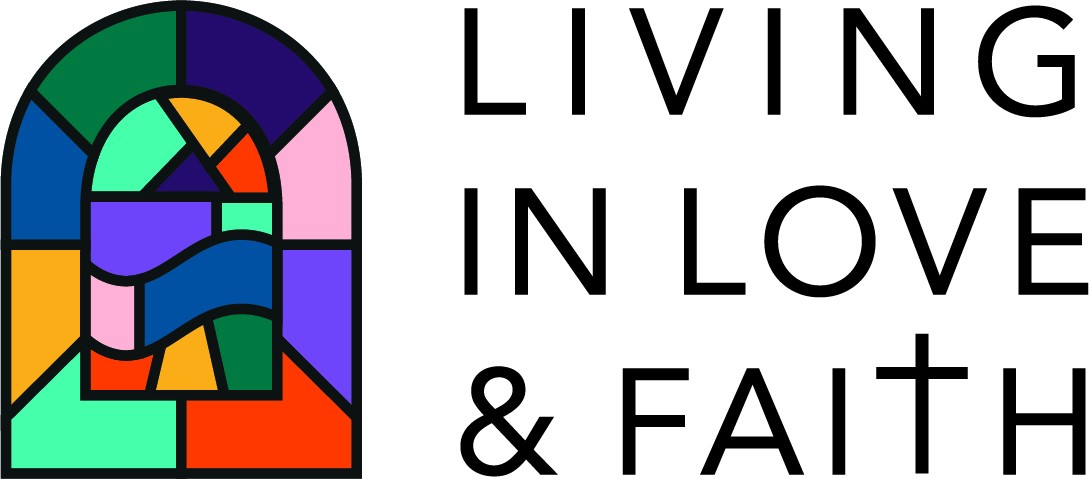 In a further letter to parishes (also reflected in Parish Update on February 10, 2021) Bishop Julian updated everyone on progress regarding LLF.
Bishop Julian said: "A suite of resources was launched in November 2020 for LLF including a book, a course, podcasts and films; all designed to help the Church of England discern what God is saying on the issues of identity, relationships and marriage.
"That process has now been devolved down to dioceses and we are expected to conclude our engagement with the resources by November 2021. I am very grateful that the Revd Canon Rowena Pailing and the Revd Jon Scamman have agreed from their different perspectives to head up this diocesan project.
"We are inviting some to be part of a diverse group to support and guide them and the diocese in that work.
"Following a short one hour Diocesan Synod on March 20 (9-10am), there will be an 'LLF Taster Day' from 10.15am to 1.15pm for anyone in the diocese who wishes to attend.
"It will have to be by Zoom and I anticipate a large number who will want to gather, to hear an introduction from Eeva John, one of the key workers in the Project, watch some of the video material, observe a conversation between two people from the Coordinating Group who hold different views and reflect back in smaller groups in break out rooms.
"This engagement about a personal and sensitive subject on which the Church of England is struggling to agree will be challenging and demanding, but if conducted in a respectful and gracious manner, according to the pastoral principles identified by the Pastoral Advisory Group, will be a good opportunity to learn and prepare us for how we might further the process of discernment around the diocese."
Booking for the LLF Taster Day will be via Eventbrite and details will be circulated nearer the time and also posted to this page.
---
Update 1; November 2020
In a letter to parishes (also reflected to parishes in a Parish Update ebulletin story) Bishop Julian says: "As a Diocese, we now join with the rest of the Church in entering a period of engaging, listening and learning which will continue right through 2021.
"While parishes can, of course, do their own discernment work it is my hope that we can also support and facilitate discussions and reflection across the Diocese, in groups and individually.
"The LLF Resources give opportunity to engage graciously with those who think differently from us, on issues which are deeply significant to us as a Diocesan family and in our wider society.
"I join with my colleagues in the House of Bishops in hoping these resources will provide a foundation for open, honest and gracious listening, learning and discussions from people of all points of view."
---
Ronnie Semley; page created November 2020 and updated regularly - last on Feb 9, 2021
---