Last updated 23rd November 2020
General Synod - Online, November 23-25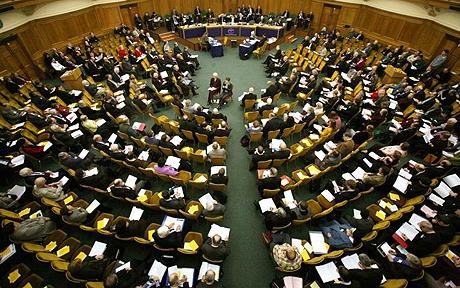 The General Synod of The Church of England meets online from November 23-25.
Synod considers and approves legislation affecting the whole of the Church of England, formulates new forms of worship, debates matters of national and international importance, and approves the annual budget for the work of the Church at national level.
The General Synod comprises the Convocations of Canterbury and York, joined together in a House of Bishops and a House of Clergy, to which is added a House of Laity.
In an regular year, General Synod meets in February in London and in July in York, and occasionally in November in London.
Please note, the pandemic means business is being conducted online at present.
Find out more about the representatives on General Synod from this Diocese.
Key links:
Ronnie Semley, November 2020
---