Last updated 11th July 2022
Everyday Faith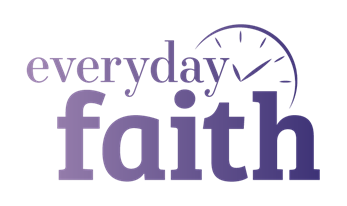 Since 2017 the Church of England has undertaken a concerted effort to adapt and change our church culture from what we do on Sundays as the 'Gathered Church' to how we live out our faith throughout the week.
This collective action aims to enable the whole people of God to live out the Good News of Jesus confidently in the whole of life, Sunday to Saturday.
Hundreds of church communities have been trying out various ways to achieve this shift, focusing on what makes a real difference in supporting an Everyday Faith, every day.
It might sound an obvious statement to make, but these every day followers make up 98% of the Church of England. We are brilliantly served and supported by lay and ordained ministers, each called to serve the building up of the church.
Yet all of us are called to serve God in and amongst the places and people that God sends us – in the 95% of our waking lives that are not spent in church activities. Living out our faith in everyday life is an invitation to find and follow God in a richer way.
But we have an even richer invitation: God invites us to be Christ's ambassadors (2 Cor 5:20) – to represent Christ in the places we spend our time, with the people we work alongside, share a home with, or simply meet.
As we begin to unlock after many months of restrictions you may be interested to know that resources to support churches, families and individuals in learning how to live out faith in everyday life can be found at Everyday Faith | The Church of England.
Richard Carter, who is an LLM at Lancaster Priory, is responsible for this theme in the work of the Diocesan Making Disciples Team. He would be happy to help anyone seeking more information. Please email kelly.quinn@blackburn.anglican.org in the first instance with any queries.
---