Last updated 21st April 2020
Effective digital communications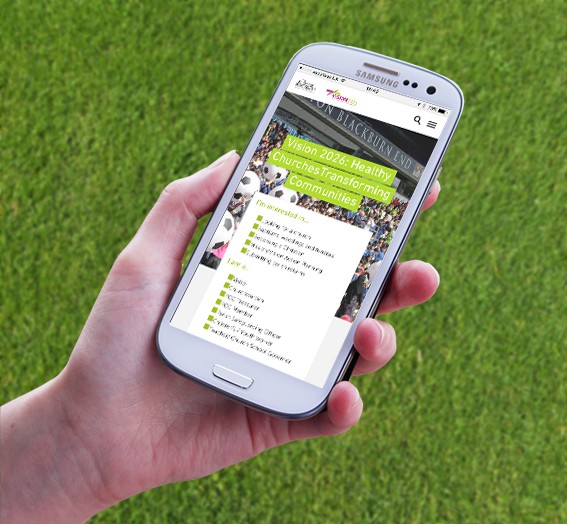 On this page of the Diocesan website you will find important advice and help to enable you and your church to produce more effective digital communications writes Ronnie Semley, Diocesan Communications Manager.
With the help of the new CofE Labs blog, where the national Church of England digital team and other guest bloggers share their knowledge on design, photography, social media strategy and more, this page features a range of advice to assist parishes across Lancashire.
Aimed specifically at those running social and web projects in churches, the advice, available on this page, should help grow the confidence of the Church's digital skills and help us to reach more people online.
There is also 'home-grown' Diocesan advice about using and engaging with our own diocesan social media channels.
---
Advice for social media account 'owners'
Looking after your parish social media accounts and the website? Read this article for some helpful common sense advice.
---
General advice and help
More help follows ...
---
YouTube videos
Are you showing YouTube videos for use in church or at school, or related groups? Some advice ...
Firstly make sure the site owner has set the video for download and showing in public. If you can't copy the url (a url is the online 'address' of the video) then chances are they don't want to have their material downloaded! Check the site carefully, but if in any doubt don't download.
Please note ALL videos on our regularly updated Diocesan YouTube channel (www.youtube.com/user/blackburndiocese) can be downloaded free for use across the Diocese.
Obviously the quickest way to show a YouTube video is directly from the web but if you don't have wifi available then you will need to download the video to play offline from a laptop.


The Savefromnet website allows you to download videos to your computer for use offline in good quality.
Copy the url of the video you want from YouTube - usually the quickest way of doing this is to right click on the video and then 'copy video url' from the menu. When you visit this site, in the field at the top of the page where it says 'just insert a link', paste the url you have copied.
It then shows a image from the video below and a green button next to it. It will automatically go to the best format available for download from what is a free converter. Then click on the green 'download' button and it will bring up a folder page to allow you to save it to your computer.
---
Ronnie Semley, updated July 2019
---