Last updated 8th November 2017
Diocesan World Mission Group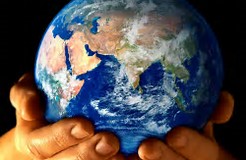 The Diocesan World Mission Group coordinates prayer support for Mission Partners working in six locations overseas and two chaplains to the forces.
Please would you pray for the individuals/families below, and others who are working abroad to transform communities by being witnesses through words and deeds.
To facilitate regular prayer for all the Mission Partners, each appears once a month in Blackburn Prayers. And read the Diocesan magazine The See for quarterly profiles of each Mission Partner.
Derek and Nerina Harborne have worked with African Inland Mission (AIM) in Mbarara, Uganda for five years. Their sending church is St Andrew's Leyland and Buckshaw Village Church. They are working in medical care and training, university teaching, student discipleship and church mobilisation.
Rev. Paul Hunter is working with Crosslinks in Mpanda Tanzania. His sending church is also St. Andrew's Leyland and he is into the third year of his contract, with the possibility of renewal for a further three years.
'Graham and Fiona' (names changed to protect their identities) have worked with AIM for 27 years. We are asked to pray for their work, their safety and all their colleagues and to give thanks for the continued blessings they receive. Their sending churches are St Peter and St Barnabas Darwen and St John Baxenden.
Rev. Peter and Hwee Ping Warren have been based in Cambodia for seven years. Peter was previously Vicar of Christ Church Blackpool, their sending church. Currently they are on sabbatical leave.
Nicola Anderson is working in Thailand with 1Step2Step. She works as a volunteer in a government orphanage for disabled children. 'She asked for prayer to know God's will for which projects and tasks to prioritize more highly and how to manage time wisely. Her sending Church is St. Thomas Lancaster.
Ann Moore has worked with Church Missionary Society (CMS) as a Nurse at Kisiizi Hospital Uganda for 21 years. She has special responsibility in the special care baby unit and the school of nursing. She is supported by St. John's Church Little Thornton. She says: "As I get older I am becoming more aware of Paul's words (I Cor. 10:12) 'If you think you are standing firm be careful that you don't fall'. We must all continue to walk closely with our Lord. May we walk more closely day by day."
In addition to the above missionaries, please also remember in your prayers Padre Giles Allen and Padre Gary Humphreys who are both serving Army Chaplains.
---
For more information about the Diocesan World Mission Group, please contact:
Elizabath Swarbrick (Assistant Warden of Readers) email: eas2@uwclub.net,
or
Revd Kevin Huggett (Coordinating Chaplain at the University of Lancaster) email:k.huggett@lancaster.ac.uk
---