Last updated 6th December 2018
Diocesan Conference: Resources
The Hayes Conference Centre, Swanwick, Derbyshire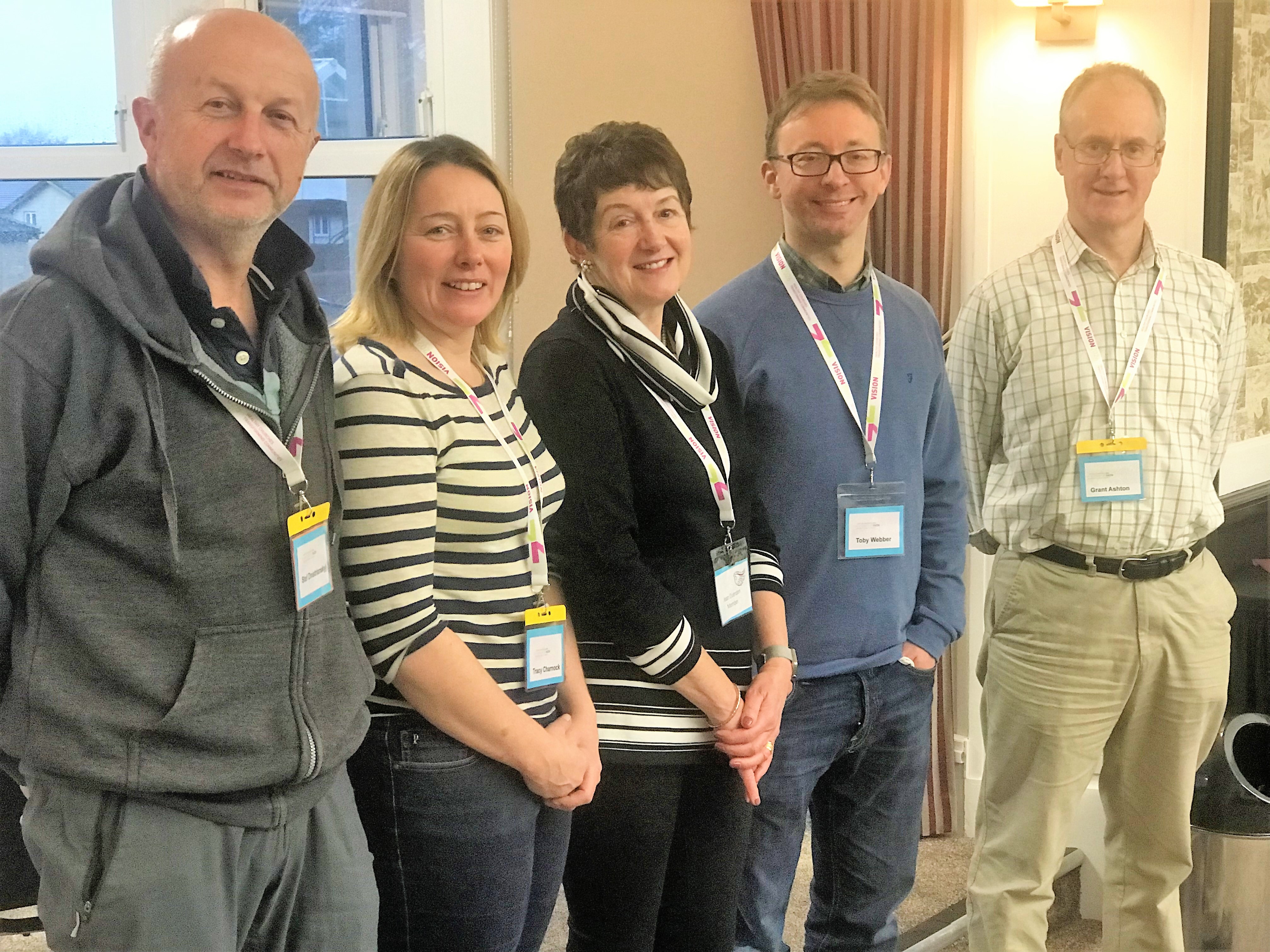 'A wonderful atmosphere and enormous energy.'
That was the verdict of the former Bishop of London, The Lord Chartres, when speaking about Blackburn Diocese's first Diocesan conference in 10 years.
The Bishop was one of many excellent speakers from across the country who accepted the invitation to attend and to share insights on 'The Mystery of Faith' – the conference theme.
Links to initial conference resources:
The official conference highlights video:
In addition to the highlights video, a new 'Focus on Discipleship' video was shown to conference delegates during the closing Eucharist. This ivideo s now available to use as a resource to teach and talk about the importance of discipleship. View the video on the 'Whole Life Discipleship' page.
View our initial album of pictures on Flickr from the Conference, with more to come.
Visit our Twitter feed @cofelancs and search for the hashtag #believinglivingsharing to see conference tweets.
Use the same hashtag to tell us what you thought of the conference, if you were there, and how you will apply the learning in your parish.
Listen to coverage of our conference, recorded 'on location' in Swanwick by Joe Wilson from BBC Lancashire at 1.10.10; 1.53.50; 2.18.20 and 2.54.55. And read an article about the conference in the Lancashire Post.
... and for more resources from the conference, including more YouTube videos of all the key speakers, please note we will be gathering and editing material in the next few weeks, ready for it to go live on this page of the website in January.
More than 300 clergy and laity from parishes that make up The Church of England in Lancashire met at Swanwick from Monday to Thursday.
Delegates gathered for an event that will, in the words of conference planning chair, Rev Toby Webber, Vicar of Altham with Clayton-le-Moors, 'have a real and enduring impact on parishes'.
The conference theme was 'The Mystery of Faith' and it examined some of the key doctrines of the Christian faith (the incarnation, atonement and future hope) and how these central truths can speak to a highly challenging contemporary culture.
A quality range of speakers included The Lord Chartres; Tim Farron MP, former Leader of the Liberal Democrats; Rt Rev Pete Wilcox, Bishop of Sheffield and Rt Rev Graham Tomlin, Bishop of Kensington in London.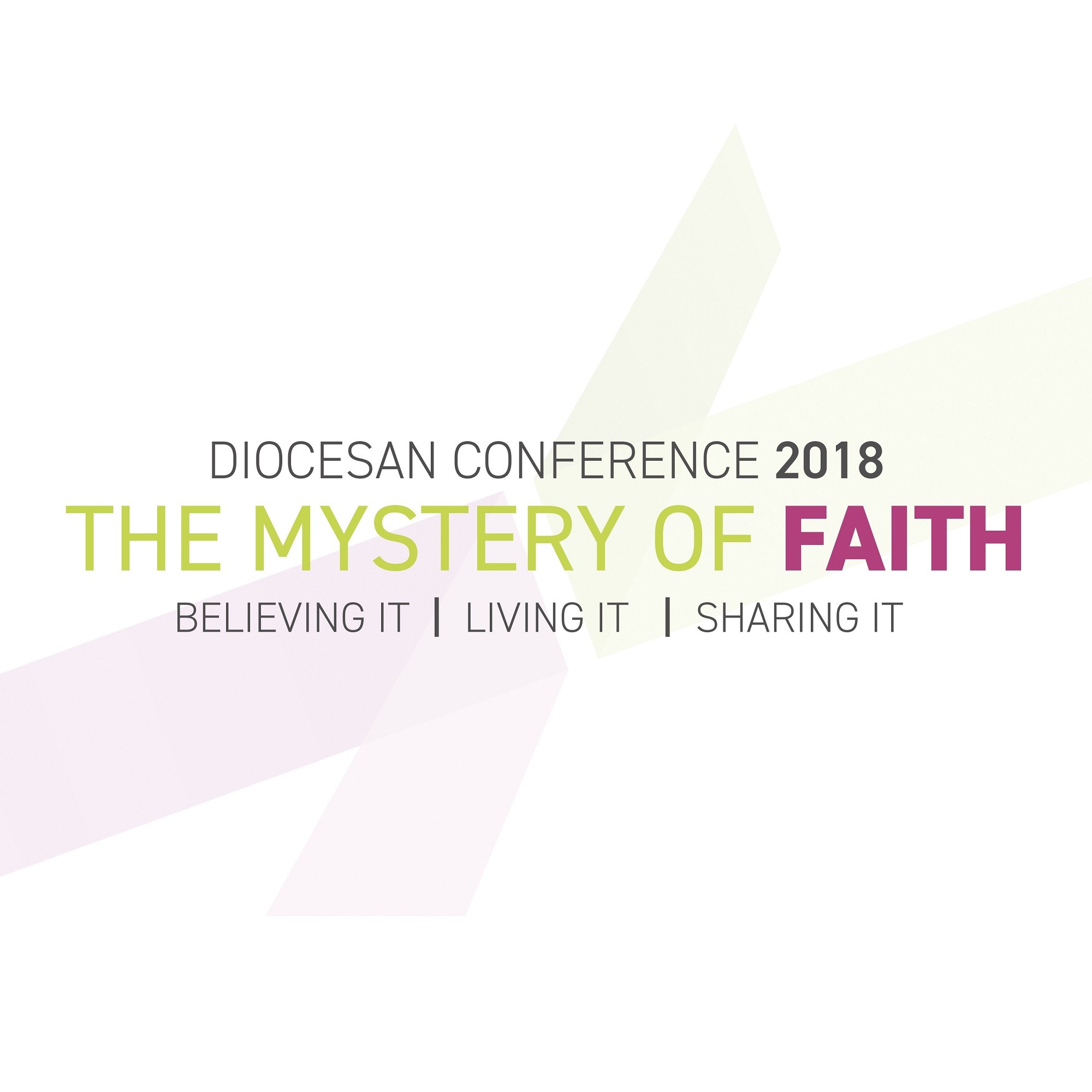 Academics who addressed the conference, which took place at the Hayes Centre in Swanwick, Derbyshire, included Professor Ben Quash from Kings College London; Amy Orr-Ewing, Director of the Oxford Centre for Christian Apologetics and Jenn Strawbridge, Professor of New Testament at the University of Oxford.
Delegates were also able to participate in a whole range of excellent workshops with opportunities for questions and answers and they could even make 'surgery appointments' to get more direct support from Diocesan staff for specific queries.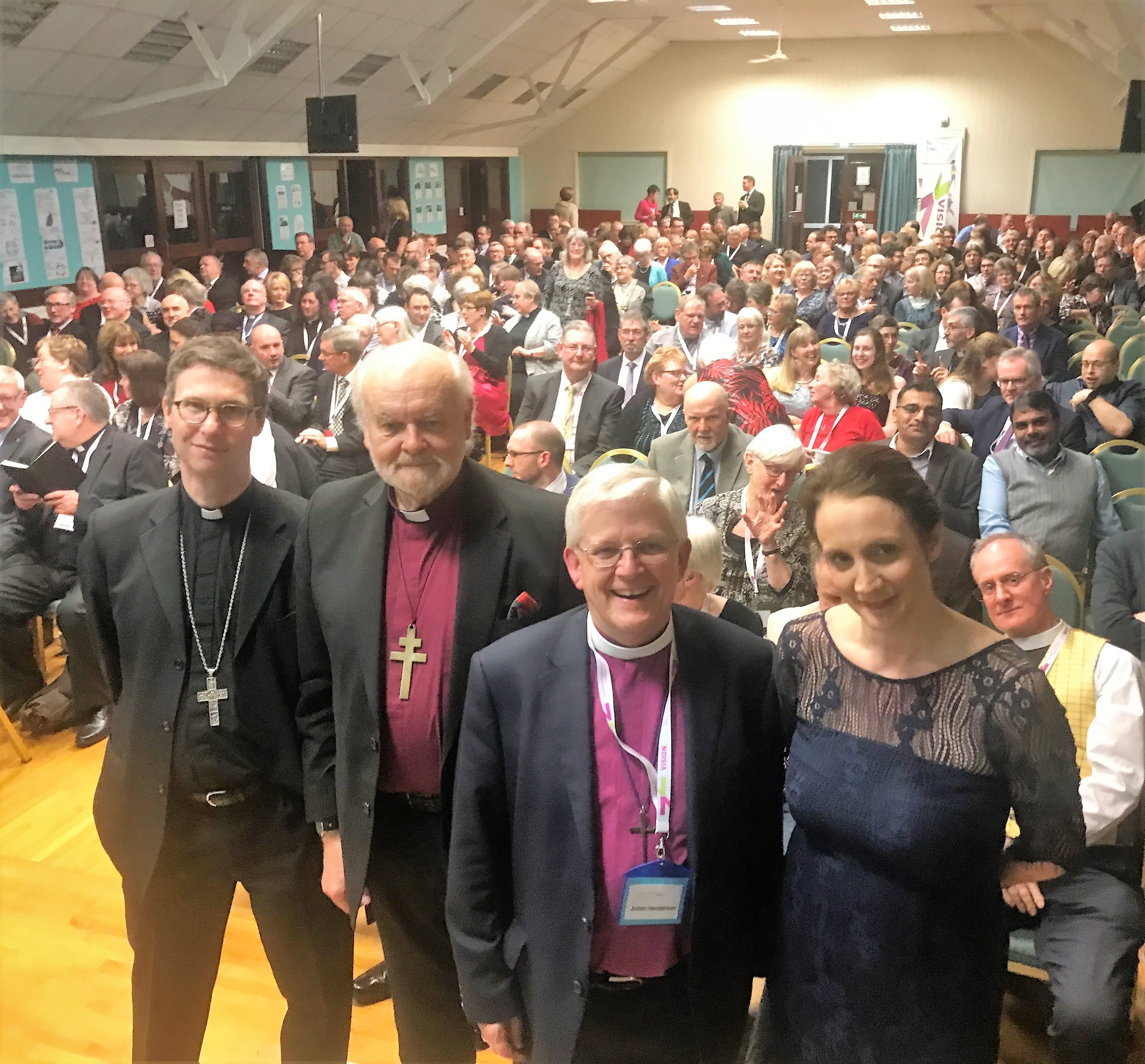 What's more, as the Diocese had turned a little bit of Derbyshire into 'red rose country' for a few days, there was even time to celebrate Lancashire Day, when Rt Rev Philip North, the Bishop of Burnley, read out the Lancashire Day proclamation to the cheers of delegates.
This was not just a conference for those who attended in person however - the Bishop's Leadership Team wants it to have an impact on EVERYONE who attends churches across the County.
So, clergy and lay leaders who came to Swanwick were encouraged to take back the learning and insight and share it with their PCCs and wider congregations.
To assist this there will be a whole host of resource materials available to download from the Diocesan website conference page in the coming weeks.
Speakers who attended were impressed by the impact the Diocesan Vision 2026 Healthy Churches Transforming Communities was having in Lancashire.
The Rt Rev and Rt Hon Richard Chartres commented: "Thank you for asking me to speak to your conference, I found it such an encouraging visit. I have picked up on the wonderful atmosphere and your enormous energy. It really is a tonic."
After his talk, Tim Farron MP was keen to pick up on Vision 2026 saying: "Churches should serve the community where they are, always being clear about the Gospel; never forgetting why it is we are here and as Christians we should be faithful to what the Bible teaches us.
"One of the things the Bible teaches us is to serve the people around us and to demonstrate real love … and social action is one of the ways we can be faithful to Christ's teaching."
Reacting to the time spent together, Rt Rev Julian Henderson, Bishop of Blackburn commented: "The conference has been a real joy; gathering people together from every part of Lancashire for three days to live, worship and learn together.
"To hear Bishop Richard Chartres say he had already picked up on the real energy here in the short time he has been with us is a wonderful affirmation of what a Diocesan residential conference can be.
"The fact we have not had one for ten years means this is very special and the fact that we have lay people with us for the first time is also very special, so I am deeply thankful and grateful to God."
Meanwhile Bishop Philip said: "It's been beautiful over the last three days to return to the very heart of our faith; to think what it means that God has been born for us as a human being, that he has died for us and rose for us.
"And the wonderful thing is that, as we have thought about what it means to be a Christian, it has built and renewed our relationships with one another; our confidence in proclamation and it has grown us as a group of people; passionate and ready to go out and share the Good News with the world."
Rt Rev Dr Jill Duff, Bishop of Lancaster, also reflected: "The conference has been a crucible where our wonderful family of faithful people from across Lancashire have seen their faith stoked, ready to become beacons of hope in the parishes where they live and work.
"There is much that has given me future hope over the past few days. I have loved the warmth between all the delegates as they have mixed with each other; different traditions and different backgrounds but one family with a real sense of generosity towards each other.
"It became my prayer before the conference that in our time together there would be a renewing of the spirit of hope in our lives and that God would set fires in our hearts.
"In this way, we wouldn't just be taking back knowledge, leaflets and pamphlets to our parishes, but something vastly more significant: the fire of the Spirit of God to bring life and light and to transform communities across Lancashire.
"So, as we embark on the next stage of our Vision 2026 together, we do so with renewed vigour. Bring it on!"
The thoughts of the Bishops were reflected in many positive comments from the laity who attended the conference.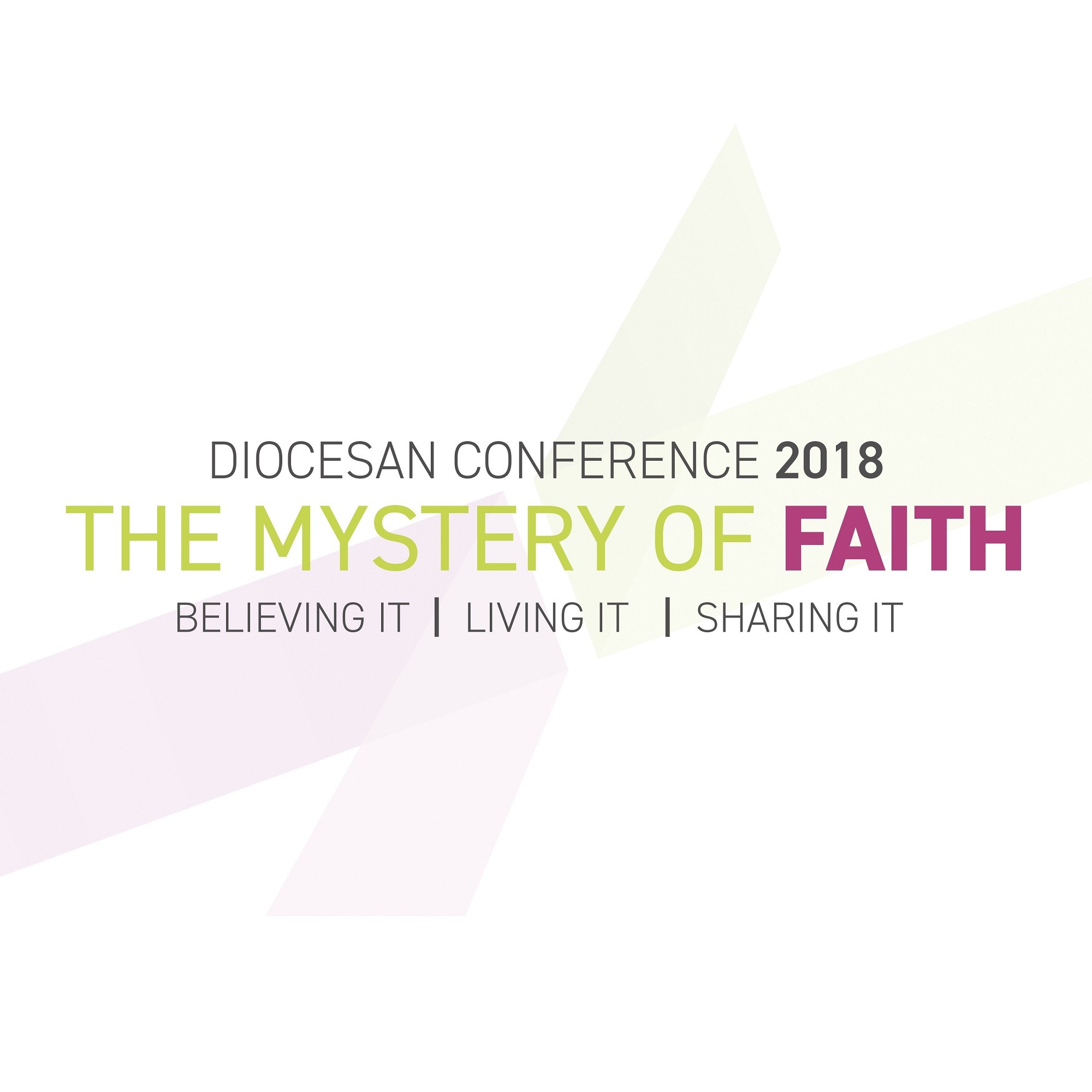 Chris Hedley, a Churchwarden from Christ Church, Fulwood, Preston said: "There was a real sense of a Diocese working together and being a team. It was also great to be able to network; to sit down with someone unfamiliar, find out your local issues were often very similar and to be able to discuss ways of tackling them together."
Paul Adnitt, a Churchwarden from St Gabriel's, Blackburn added: "It's just been brilliant with excellent, exciting and challenging speakers. I have come away with some food for thought and great ideas for our upcoming parish mission."
While Penny Waters, Deanery Synod Representative from St Chad's, Poulton-le-Fylde commented: "My expectations have been surpassed. I really liked the very inclusive fellowship atmosphere. It was not 'the clergy and us' … we were all part of one family."

---