Last updated 4th October 2018
Diocesan Conference November 2018
Conference dates and venue: 26-29 November 2018 (Monday – Thursday) at The Hayes Conference Centre, Swanwick, Derbyshire DE55 1AU
Introduction
The Mystery of Faith: Believing it, Living it, Sharing it
The Diocesan Conference will be a chance for clergy and lay leaders from each benefice to gather together for four days of learning that will, in the words of conference planning chair Rev. Toby Webber, 'have a real and enduring impact' on parishes.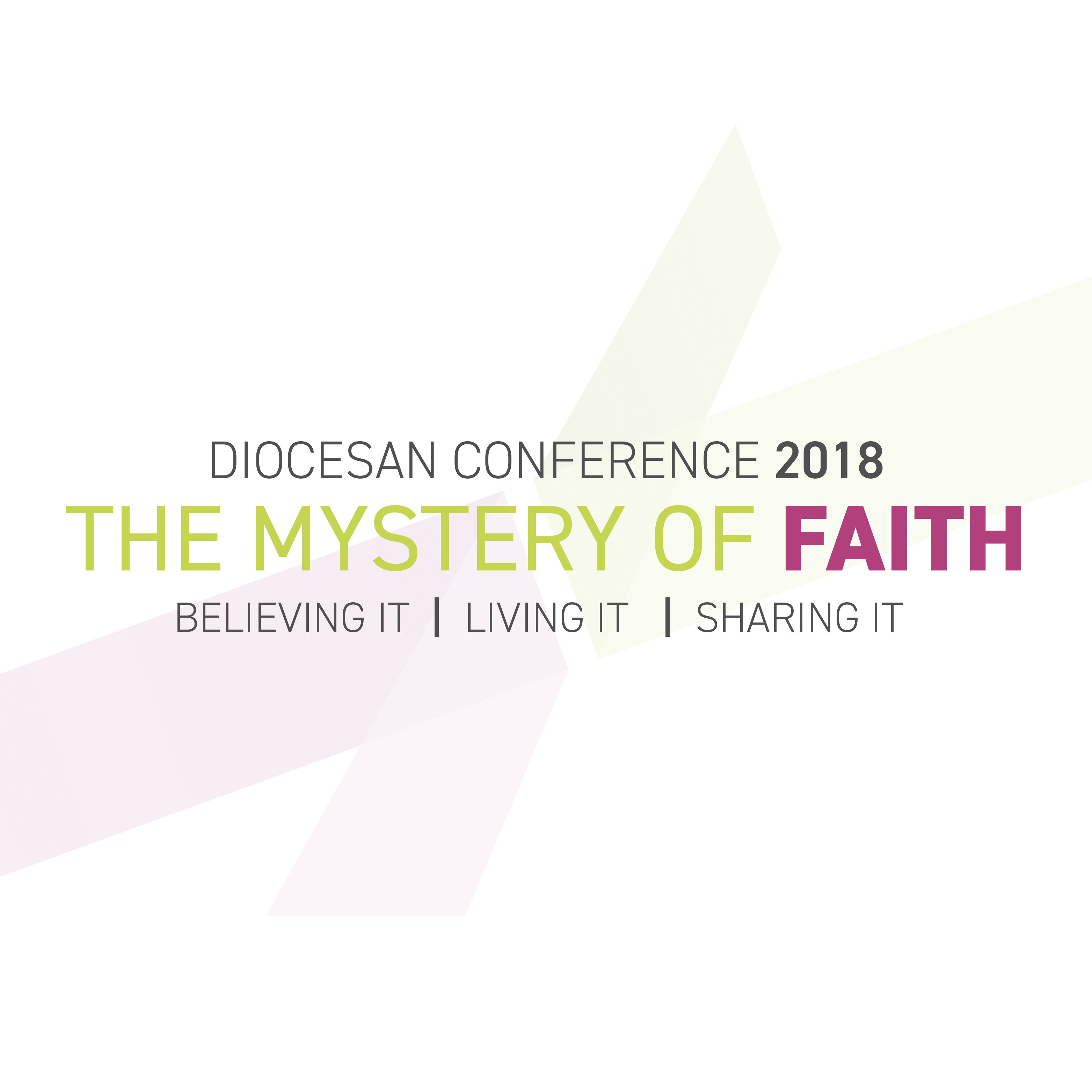 But this is not just a conference for those who attend in person … the Bishop's Leadership Team wants it to have an impact on everyone who attends our churches.
So, clergy and lay leaders who attend will be encouraged to take back the learning and insight and share it with their PCCs and wider congregations.
To assist in this, there will be a whole host of resource materials available to download on the Diocesan website after the conference.
These materials will be available via this page; and will include PowerPoint presentations to audio and video files of conference talks.
We realise December and the run-up to Christmas is a busy time for parishes, so the resources will go live from early January, when parishes will have more time to look at them and engage with them.
The Diocesan social media channels, including Twitter and Facebook, will also be active throughout the fours days of the conference.
There are some excellent speakers to launch each part of the conference: Professor Ben Quash (of King's College London); the Rt Rev. Dr Graham Tomlin (Bishop of Kensington, whom you may have seen on TV in the aftermath of the Grenfell Tower fire) and the Rt Rev. Dr Pete Wilcox (Bishop of Sheffield).
Evening speakers include the Rt Rev. and Rt Hon. Richard Charters KCVO and Tim Farron MP, former leader of the Liberal Democrats.
Each morning will include a biblical reflection given by Rev. Dr Jennifer Strawbridge of Oxford University. The rest of the morning will offer workshops of all kinds exploring the theme of the day. For more info and to keep up-to-date keep visiting this page.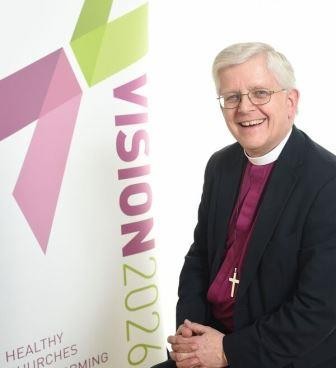 A message from Bishop Julian:
In recent years many of you have requested a residential Diocesan Conference in order to provide an opportunity for us to reflect corporately on our Christian calling, worship together and enjoy each other's company. We are now looking forward to our Diocesan Conference - The Mystery of Faith: Believing it, Living it, Sharing it - this November.
Vision 2026 calls us to be confident witnesses, but as we know, witnessing to a revealed faith in a fast changing culture can be complex.
So at the conference we will examine some of the key doctrines of the Christian faith (the Incarnation, the Atonement and Future Hope) and as we do so we will both recall ourselves to the heart of the Gospel and reflect on how these central truths can speak to a highly challenging contemporary culture.
The conference will therefore aim to refresh us in our own Christian faith and equip us to communicate that faith more effectively to the people whom Christ has called us to serve.
There will be participation both from clergy and from laypeople. It is important that all licensed clergy attend.
In addition we have asked each incumbent status priest to come with one layperson from their Parish or Benefice.
Read on now for a message from our conference planning Chair, Rev. Toby Webber ...
Countdown to our conference for all ...
As we approach the conference Rev. Toby Webber, who is chairing the conference planning group, reflects on the plans now in place …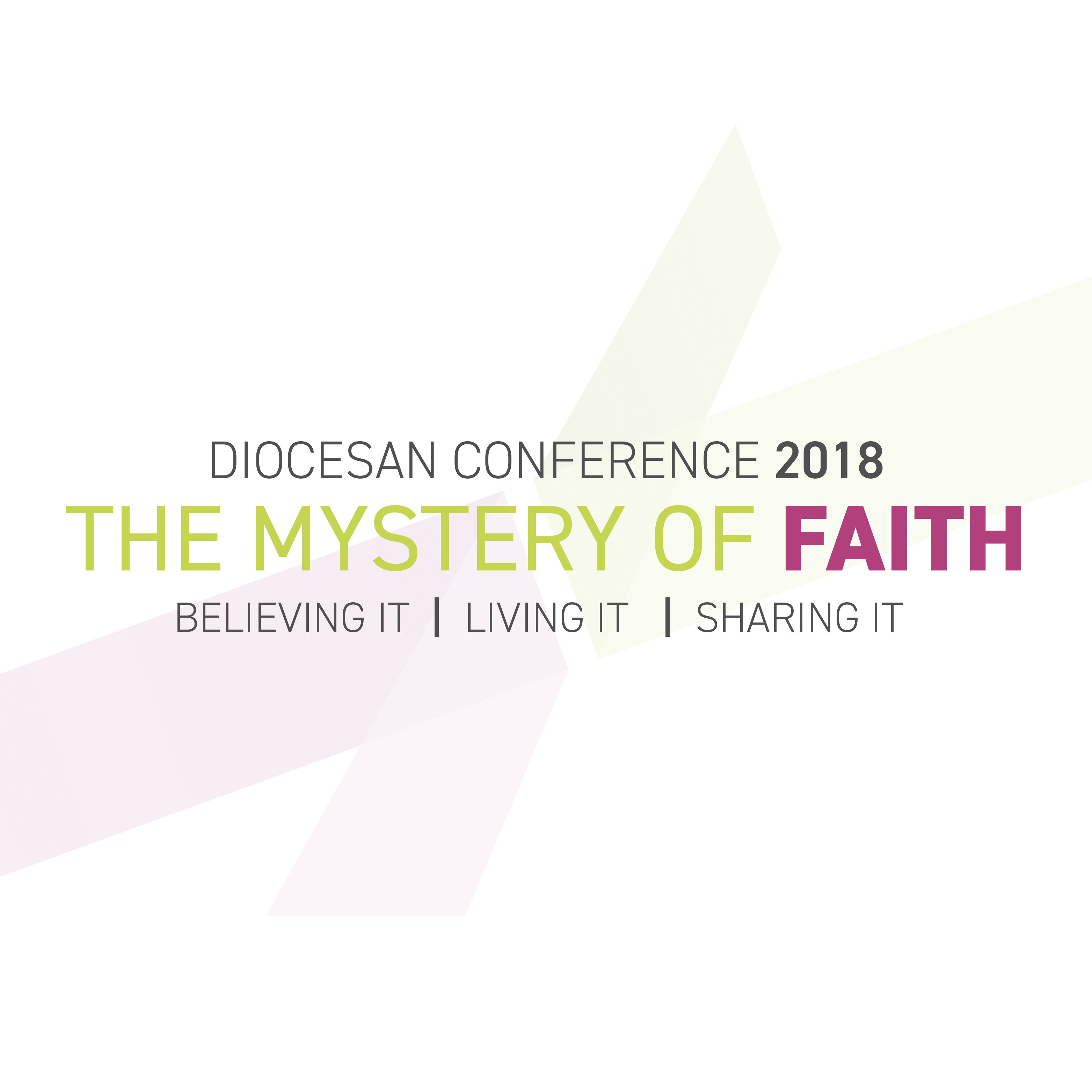 Rev. Toby Webber writes: The conference logo pictured left encapsulates the theme of our conference – how we believe, live and share the wonderful truths of the Christian faith.
We summarise the mystery often in the words of the liturgy 'Christ has died, Christ is risen, Christ will come again'.
Our conference will give more than 300 of the leaders of the diocese – lay, clergy, and diocesan officers – time to reflect together on those fundamentals of our belief.
The sincere prayer of the Bishop's Leadership Team and of the conference planning group is that we won't just be offering an engaging and enjoyable few days away, but something that will have a real and enduring impact on the life and ministry of clergy, lay leaders and parishes.
We pray that it will contribute to us being more fully 'healthy churches transforming communities.' Please join with us in praying that the conference will have a positive and lasting impact.
I know that there will be plenty of ideas and inspiration for participants to take home from the programme of workshops.
Everyone on the conference will be able to choose five from a wide array of workshops. Some will look at quite practical topics such as how to address the post-11 drop-off in children attending church, or how to keep your preaching fresh. Some will take inspiration from art or film. Others will look at mission ideas such as community organising, sports ministry, or how to witness at work.
There will also be the opportunity to discuss and debate the previous evening's keynote address to help each other 'chew over' what has been said and take away what is most important for our thinking and our practice.
I'm looking forward to the conference getting underway – and hopefully everyone who is coming is looking forward to it too.
Do pray especially for those going from your own benefice – and when they get back ask them about it.
Then come back to this page for a full report and read the January edition of The See magazine for a full report on all we got up to! We know december and the run-up to Christmas is a busy time for all parishes, so from early January there will also be a number of online resources available connected with the conference for parishes to engage with.
---