Last updated 25th July 2019
Content for 'The See'
This page provides the information you need to submit content for the Diocesan magazine 'The See'.
For the online version of 'The See' and other information about the publication, including formats available and costs; delivery and advertising visit this page.
---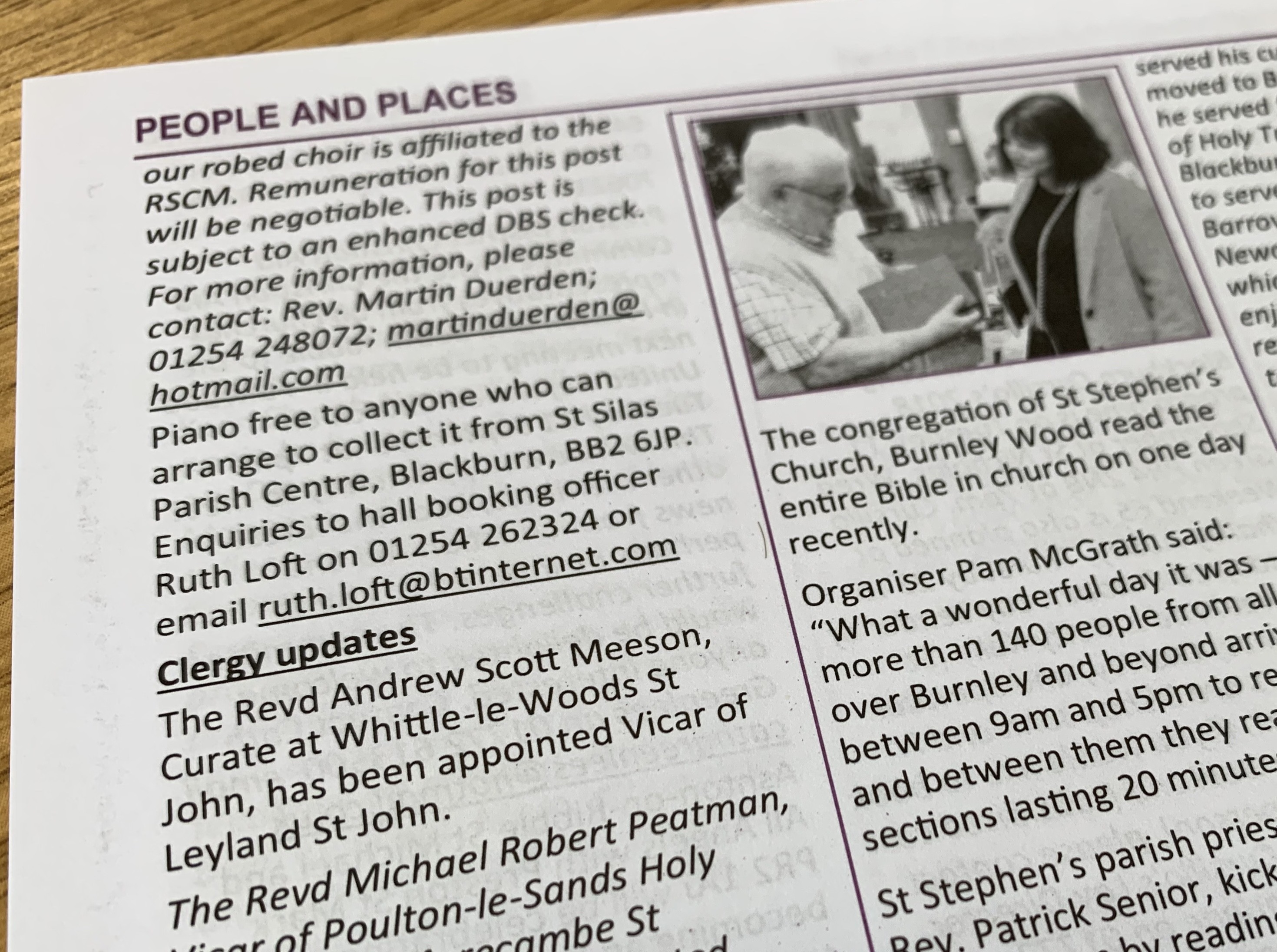 People and Places pages
The deadline for submission of articles for The See's 'People and Places' pages is the first of every month for the following month (eg October 1 for a November edition). But earlier submissions are always welcome! Send all pieces to thesee@blackburn.anglican.org
Your contribution for People and Places MUST be submitted in completed form and as a Word file only. Please keep your submission brief … ideally 75 words … 100 words maximum. Please note that contributions will be edited according to space available and while we will endeavour to feature everything we receive we cannot guarantee to do so.
---
Other articles
If you wish to submit a more substantial piece for consideration in The See we will be delighted to hear from you. It may also be used elsewhere, such as on this website.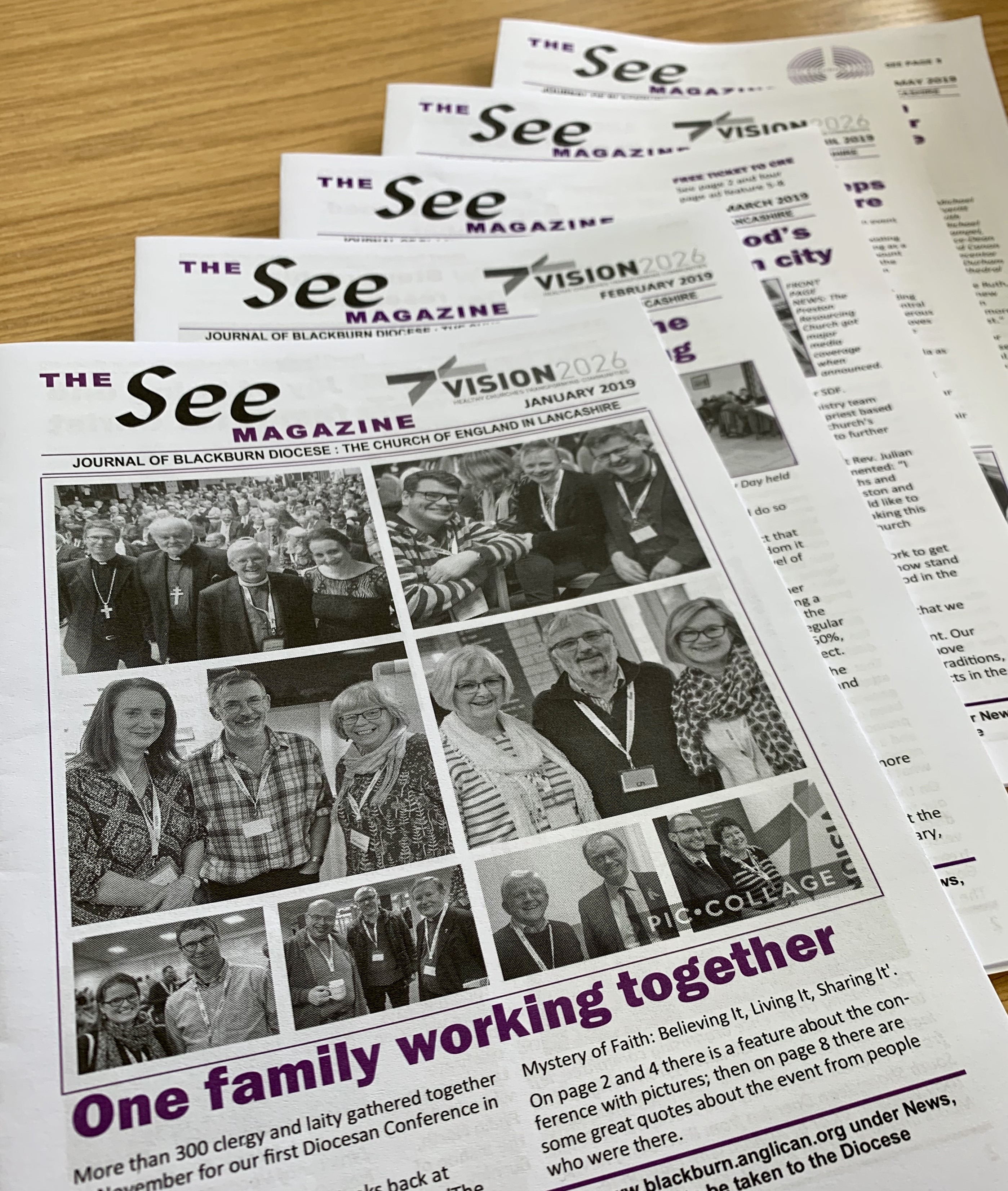 The Editor of The See is the Diocesan Communications Manager Ronnie Semley. Ronnie can be reached via email on ronnie.semley@blackburn.anglican.org in the first instance.
Please do not assume a longer article submitted, without prior contact to discuss submission, will automatically be used. Space in the magazine is always at a premium and no article can ever be guaranteed to appear.
All editions of The See are planned well in advance. With space always very limited and in high demand it is important to remember to 'check first; write second'! And the more notice you can give us of an impending article the better.
---
Other submission criteria for articles (other than pieces for 'People and Places'):
Email the Diocesan Communications Manager (see above) before writing your piece. If accepted for publication you will be allocated either a half page slot (150 words plus picture) or a full page slot (300 words plus two pictures)
Articles must arrive in completed form by, or in advance of, a date agreed with the Diocesan Communications Manager and with appropriate pictures (unless it has been agreed the article can be included without pictures)
Professional pictures are ideal; amateur shots must be clear and well-composed - no backs of heads please! Follow this link for some handy tips to follow. We are sorry if it disappoints, but we always reserve the right not to use a picture if the quality or the composition is not good enough for publication
All pictures must have a caption, identifying everyone in the shot (for groups up to five people) or key people in the shot (for groups of six or more)
All articles will be edited according to the style and format of the The See. The Editor's decision on this will be final, although edited pieces may (on occasion) be shared back with the original writer if agreed in advance and enough time is given to do so.
---
Ronnie Semley (last updated July 2019)
---