Last updated 28th August 2018
Church health assessment tool
One of the ingredients strongly associated with growth in churches of any size, place or context is a willingness to self-reflect and learn continuously.
A starting point for a church/parish might be to complete a Church Healthself-assessment questionnaire, either as a whole congregation, Parochial Church Council and/or just the leadership team; either with or without outside assistance from a Mission/Vision Action Planning 'consultant'. We also have a shorter questionnaire available here but would recommend that you use the full self assessment questionnaire as that will give you more information to work with.
Please contact Stephanie.Rankin@Blackburn.Anglican.Org if you would like some support with the self-assessment process, or indeed any aspect of delivering growth in your parish.
---
Once you've completed the self-assessment, you might consider running one or more of the following courses:
---
Other resources that you might find helpful include
Developing Healthy Churches - Returning to the Heart of Mission and Ministry - Robert Warren ISBN-13: 9780715142813 Published: 31/07/2012
The Healthy Churches Handbook - a Process for Revitalizing Your Church - Robert Warren ISBN-13: 9780715142820 Published: 01/02/2012
What Makes Churches Grow - Vision and Practice in Effective Mission - Bob Jackson ISBN-13: 9780715144749 Published: 30/06/2015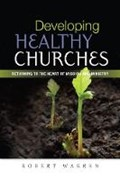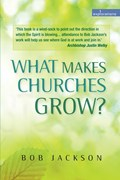 ---