Last updated 24th March 2023
Blackpool Ministry Experience hubs

Do you know anyone aged 18 – 30 who might be interested in spending a year exploring ordained or lay ministry to see if it's their vocation?
In line with Diocesan Vision 2026 – growing leaders - we offer an opportunity in Blackpool for young people to come and live in coastal Lancashire for 10 months each September. Applications are now open for the September 2023 intake.
As part of the recognised Church of England Ministry Experience Scheme, each participant will be assigned to a different church to spend time working there to see if this is their calling. They will also spend time in theological study and reflection. Participants will live together in the same house where all bills and expenses are paid and they will receive a monthly food allowance.
We would like to ask you to think and pray about this to see if you know any young people who might be interested in becoming involved.
BLACKPOOL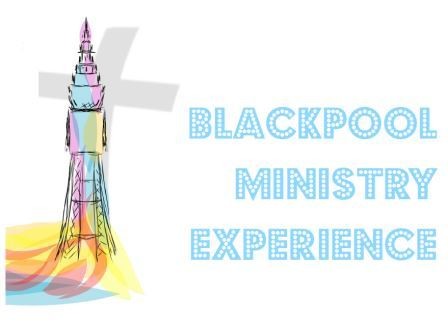 Applications are now open, please have a look at the information guide and application form. If you have any questions please contact the Scheme Co-ordinator, Rev Deborah Prest deborahprest@icloud.com or visit the website.
The Blackpool scheme's participant's information guide
The Blackpool Ministry Experience application form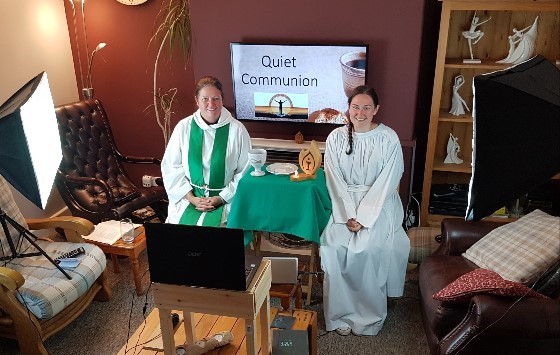 LJ completed her year with us in 2020 and you can read her story of completing the scheme during lockdown below
I chose the Blackburn ME in Blackpool because the tagline was 'learn to listen to God's heartbeat for those in need', and this year has certainly provided a unique opportunity to do just that!
The week before the government announced we were going into lock-down I had been setting up a midweek Communion service, and leading my first Bible study as part of a Lent series I had written! In response to the lock-down the staff team put our heads together and set up a Facebook group for our church family to gather together online. I led the second week of our Lent Bible study on that Facebook group and it was brilliant to see people engage who wouldn't normally come. Even better that the posts stayed there so people could read them throughout the week. There's been a real sense of journeying as we grow in our faith together, and I even got the privilege of helping co-lead the Start course over Zoom!
A response team was set up to serve people on the estate who were elderly or isolating and I found myself queuing outside supermarkets and pharmacies for hours each day. I used that time to pray God would work through our church as we practically supported the most vulnerable people on our estate.
I've recorded readings and sermons to use in our live streamed services, but when the government announced that those living alone could 'bubble' with another household, I joined with my vicar so we could live stream services together (see the photo).
I was gutted that we had only managed one midweek Communion service together before lock-down, so it was a real joy to deacon at the Eucharist which seems to be a significant act of spiritual support to many in our church family.
I also went through BAP online and I'm delighted to say that I have been recommended for training for ordination. I'm starting at St Mellitus North West in September.
This has been a year when a lot of unexpected things have happened but God has been my rock and my constant and I'm grateful to God for all he has done in and through me.
---
For general information about the Church of England Ministry Experience Scheme, please watch this video:


To apply or to find out more, please contact the contact the Scheme Co-ordinator, Rev Deborah Prest deborahprest@icloud.com.
---